The Cochlear™ Osia® System recently reached a major milestone – more than 10,000 ears around the world now hear with the help of the Osia System, and we spoke with Regina, who received implant number 10,000, about her experience.
Finding a solution with the Osia System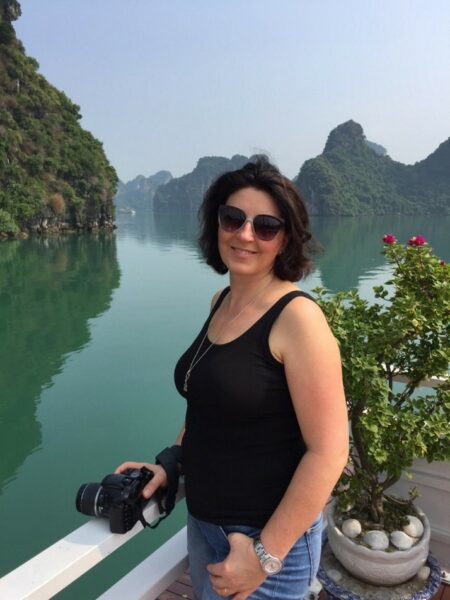 Regina's hearing loss became apparent in 2012. Regina, now 55 and living in Germany, started using hearing aids. But during the COVID-19 pandemic, she began noticing how her hearing had deteriorated further. "After my hearing deteriorated during COVID-19," she said, "my ENT doctor and acoustician informed me that I had to find a different solution than hearing aids."
When hearing aids were no longer enough, Regina's hearing health professional suggested bone conduction and the Osia System.
"An operation on the head is always a little scary, but Professor Arndt, my surgeon, played a large role in making me feel confident in my choice," she said. "It made everything a little easier."
Hearing everyday sounds again
A few weeks after the surgery, Regina had her sound processor fitted with her audiologist. Regina was looking forward to hearing small, everyday sounds she's been missing again, one of these being the panting of her beloved golden retriever: "I'm so happy I can hear my dog breathing again," she said. "She can't sneak up on me any longer either because I hear everything again. My dog used to listen for me in the past. Now, as she's getting older, I can listen for her instead."
It's not just small sounds Regina hears better again: "It's so important to stay in life and actively participate in it. It doesn't feel nice having to ask a person to repeat themselves five times. Now I hear and understand people much better!"
Wearing experience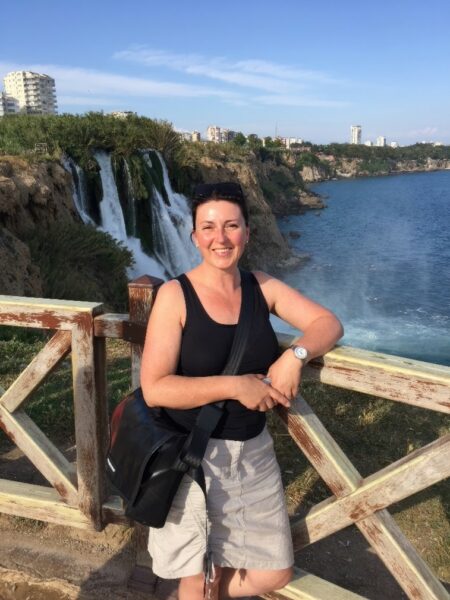 One of the things Regina appreciates most about the Osia sound processor is how it leaves the ear canal free. "The feeling of it being clogged, when wearing hearing aids for example, was always very unpleasant."
Regina's experience is similar to those we hear from other Osia System recipients around the world, ever since the first patient was implanted with an Osia Implant in a 2017 clinical trial. The Osia System became available in the United States in 2019 and, as of March 2023, is now available in 35 countries worldwide. Now, we celebrate no less than 10,000 ears having access to sound through the Osia System. To put that in perspective, if we were to gather all Osia System recipients for a road trip, we'd need up to 209 buses!1
"For us at Cochlear, it's always been about putting the patient at the center of what we do: to provide them with the best solution possible, and at the same time for our professional partners to have confidence in the system from counselling to fitting," says Adi Nilson, VP Acoustic Product Portfolio at Cochlear. "Reaching 10,000 ears with the Osia System in the few years since we first commercially launched it tells us that we have achieved what we set out to do."
We hope you'll join us in welcoming Regina into the largest community of hearing implant recipients in the world.
People all over the world are hearing better again thanks to the Osia System.
Hear from even more Osia System recipients who have shared their stories:
https://hearandnow.cochlear.com/hearing-solutions/bone-conduction/osia-for-conductive-hearing-loss/
https://hearandnow.cochlear.com/hearing-solutions/bone-conduction/hearing-solution-for-cholesteatoma/
https://hearandnow.cochlear.com/hearing-loss/conductive/bilateral-conductive-hearing-loss/
https://hearandnow.cochlear.com/hearing-solutions/bone-conduction/osia-system-recipient/
If you haven't already done so, activate your Cochlear Family membership today at www.cochlear.com/family to receive updates and more stories directly in your inbox.