Due to the craniofacial syndrome – Apert syndrome, Ashley was diagnosed with conductive hearing loss as a child. She was identified as candidate for a bone conduction solution and eventually made her way to the Cochlear™ Osia® Sound Processor. Now with bilateral Osia Sound Processor's, Ashley finds homeschooling easier to learn, she feels safer leaving the house and can even continue her passion for horseback riding. Read more:
"I lost my hearing due to my craniofacial syndrome, Apert syndrome. I have bilateral moderate to severe conductive hearing loss. I started with behind-the-ear (BTE) hearing aids at age 3 and they weren't enough for me. It was determined that I was a cochlear implant candidate and I received the Cochlear Baha® Start solution which is designed for individuals with conductive hearing loss.
I received the Baha® BP100 sound processors on a Softband; I had been wearing the Baha Softband with the BP100 Sound Processors for nine years until I was able to upgrade to the Baha 5 Sound Processors.
Finding a new solution in the Osia System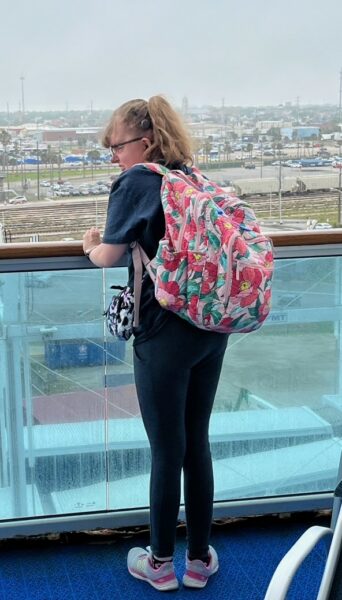 After having the Baha 5 Sound Processor, I then ended up receiving a new hearing implant, which is the Osia Sound Processor. I decided to move forward with the Osia sound processor because it's implanted and has Bluetooth®1. I looked at the other brands and they didn't have the Bluetooth option. I love Bluetooth and I can't live without it, there was no way I wanted to go back to having an Fm system.
I chose the Osia implant because it was under the skin and didn't have the abutment. I had my first Osia System surgery in August 2022 and I was activated shortly after. I was glad the recovery wasn't bad and they didn't have to shave much hair for the implant. Before the Osia Sound Processor I wasn't able to hear the Instant Pot®2 sizzling, the dishwasher, typing keys on keyboard and the dryer turning on. I couldn't wait to get my second side implanted! My second one was activated at the end of December.
Benefits of my new device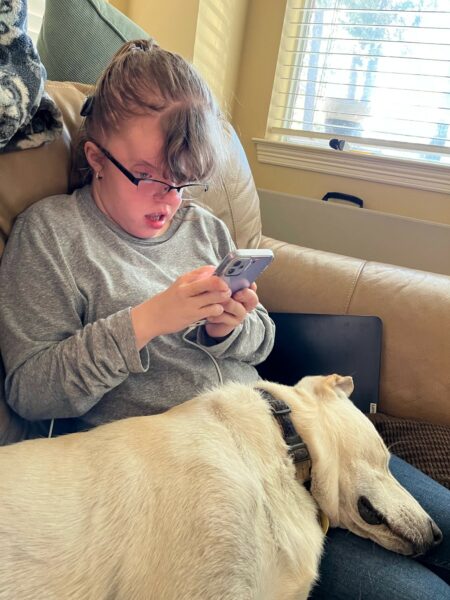 There are many benefits I'm getting from the Osia System, mostly, everything sounds so much clearer. I have almost bionic hearing now. I can hear people talking from two rooms over and I would have never been able to do that before. My mom and dad need to start whispering in other rooms now.
I've been using the same accessory that I've had since the Baha Sound Processors. I'm glad they use the same accessories, so I didn't need to get a new one. The Mini Microphone 2+ helps me connect to my laptop. I've used direct streaming3 since 2017 when I had the Baha 5 Sound Processors. I stream music, movies, videos, phone calls and Facetime®4 calls. I drive my mom nuts because I stream music 24/7 and I can't hear her.
One of my favorite differences is that when I had my Baha 5 Sound Processors, I had some screeching while playing piano and that doesn't happen with the Osia Sound Processors. I also had feedback with the Baha Sound Processor when anything touched it like a jacket or if I leaned against something and that doesn't happen with the Osia Sound Processors.
My home life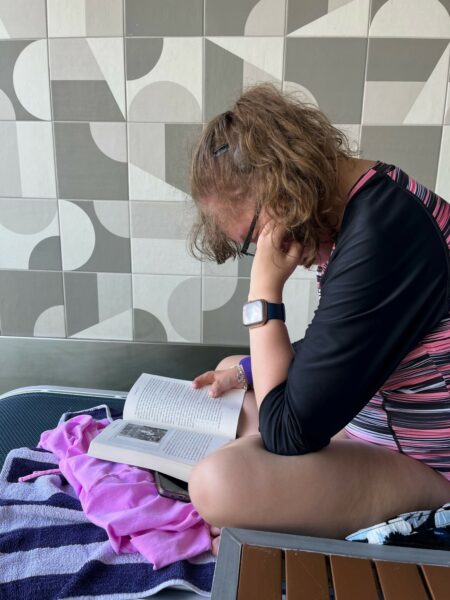 I am home schooled this year due to surgeries related to my Apert syndrome. Hearing with my Osia Sound Processors makes it so much easier to learn and to feel safer when I leave the house. My hobbies are horseback riding, playing piano and taking care of our four dogs. When horseback riding, I can keep my sound processors on without any feedback and I used to have to remove them before putting my helmet on.
I can't wait to swim this summer and being able to hear in and around the pool with the Aqua+ for Osia5 cover. I am a senior this year and looking forward to attending college in the future. I plan on being an Apple®6 Tech Support representative.
I am so happy I decided on the Osia Sound Processors!"
If you have been diagnosed with conductive hearing loss, the Osia System may help. Contact our team to learn more!
7