Do you want to get active and participate in a sport that might require a helmet? So how can you keep your sound processor in place and what should you look for when purchasing a helmet? Here are tips from other recipients to help you get started.
Cycling, snowboarding, horse riding, skateboarding and other similar outdoor activities, are great ways to stay fit, enjoy the outdoors and lead an active lifestyle.
For many sports, it's important to stay safe by wearing a helmet1, but it's just as important to be able to hear – whether it's listening to your teammates or staying safe while biking on busy roads.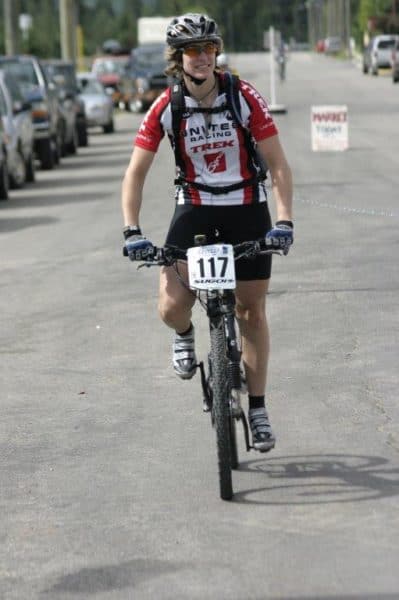 For avid cyclist Caroline, who has been using a Cochlear™ Nucleus® Kanso® Sound Processor since 2018, staying safe is a priority.
"The truth is, I didn't always feel safe riding with hearing loss. It can be a real hazard if you can't hear fellow cyclists on the trails," says Caroline, who lives in Canada.
"I was worried when I was implanted if I'd need to give up biking. How would a helmet fit over my sound processor without having to cut the foam, which would compromise the integrity of the helmet?
"But there was no need to worry: 'Mo' (my sound processor's nickname – short for 'more sound, more love, more life') fits easily under my helmet. With my sound processor, my experience on the bike has been incredible and has opened a whole new world."
So what do you need to consider when wearing a helmet with your sound processor ? Here are some tips.
Choose the right helmet
The good news is that it is possible to wear a helmet with a cochlear implant and sound processor – with a little preparation. It might take a few trials but you are likely to find a helmet that works.
Cochlear advises that you wear a helmet designed for the specific activity you're pursuing. Try different sizes and brands until you find a helmet that doesn't knock off the coils.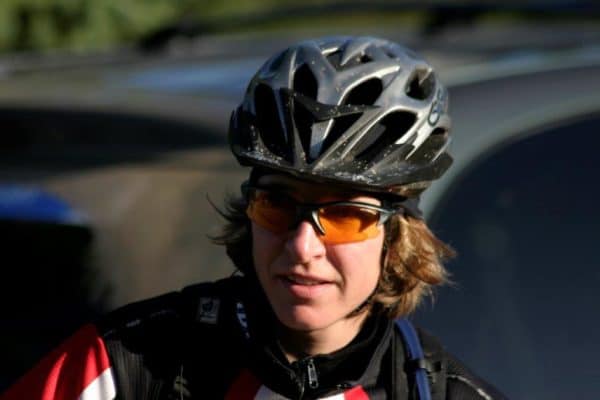 When it comes to hard-shell helmets – the kind people wear for cycling – the main thing to remember is that you should not make any physical alteration to the helmet as it could reduce the protection it provides.
Mountain bike cyclist Roger, who has a Cochlear Nucleus 7 Sound Processor, says it's worth getting used to wearing your sound processor with your helmet.
"Whatever your sport, find a way to use it – hearing wins hands down."
Secure your coil and processor
It helps to find a way to secure the coil and sound processor so that they are not dislodged when putting the helmet on or taking it off.
One option is to wear a thin sweat band around your head that covers the coil and the top of the sound processor. The Cochlear Headband is one example you can try and is compatible with Cochlear Nucleus, Kanso and Osia® Sound Processors. The headband is available in a range of colors and sizes.
Another option is to wear a thin skull cap that goes over the crown of the head and covers the sound processor. These are both available from sporting equipment stores and online.
Roger finds there are other benefits with wearing a skull cap: "I wear a skull cap or bandana to help with sweat and cut out wind noise."
Another option is to use Cochlear Safety Cords which are compatible with Nucleus 7 and Kanso Sound Processors and are available in packs of two for use with one sound processor as well as bilateral.
Choose a processor that's secure
Cochlear sound processors are designed to be comfortable and secure for people who are into sports and being active.
Roger's Nucleus 7 Sound Processor is Cochlear's smallest and lightest behind-the-ear sound processor2 and it's good for an active lifestyle. It's already splash proof3 so you don't need to worry about getting a bit sweaty!
Caroline uses a Kanso Sound Processor, which is a great choice for active people. It's a discreet, off-the-ear sound processor, designed to stay on your head for daily life and light exercise.
If you're planning on doing something more strenuous or want to feel more secure, try a Cochlear Safety Line. There are two types: one that attaches to your clothing and another that attaches to the hair. If you're out on the road, or enjoying intense sports, the Cochlear Headband is the best way to keep the Kanso in place.
Recipients say it's easy to live an active lifestyle with a cochlear implant and sound processor.
Caroline says: "Mo doesn't need any extra attention. I change batteries every other day and I wipe the sound processor with a soft cloth every day. I store Mo in my dry aid kit each night while I sleep so that any residual moisture from sweating is looked after and keeps Mo working well, giving me great sound and fidelity."
Do you lead an active lifestyle? Keep your cochlear implant protected while you enjoy your favorite activities. Visit the Cochlear online store for headbands, storage kits and other accessories.