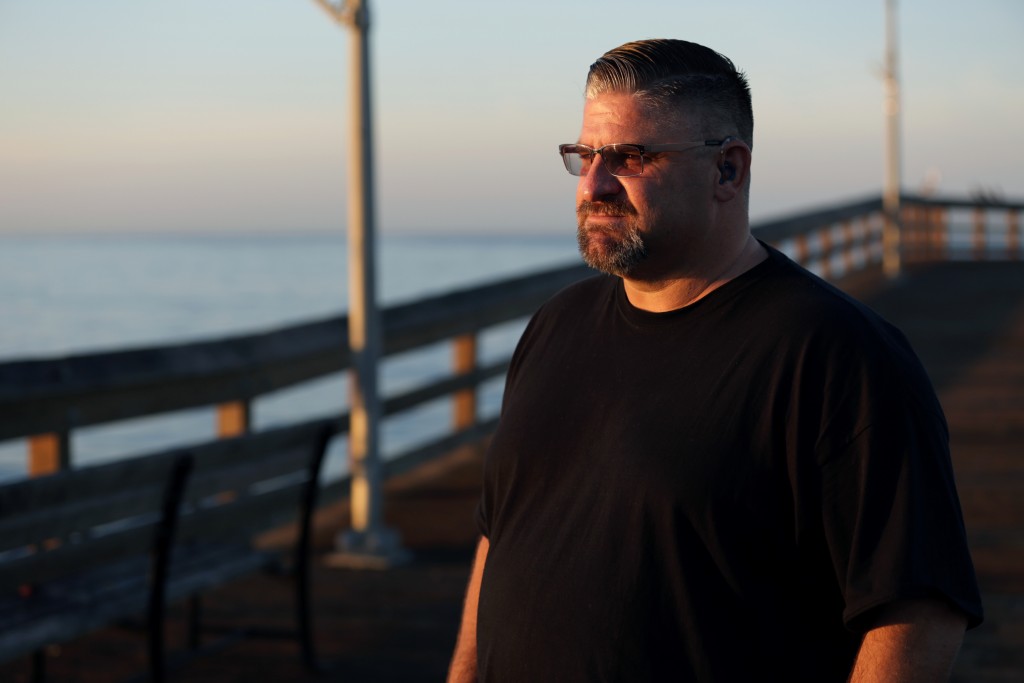 Being a parent means being exposed to a never-ending stream of sound, from the constant screaming of a fussy infant to the babbling of a curious toddler and the conversations and laughter of a growing child.
When hearing loss interrupts those sounds, it can become harder to communicate and understand the child's needs. Thankfully, a Cochlear Implant can bring back all those sounds and more to help every parent connect with his or her child.
Chad is a Nucleus® 6 recipient who said his processor allows him to focus on being a parent again and gives him the independence he was lacking with severe hearing loss.
"I was dependent on my son to go everywhere with me, to be my ears, to answer questions or talk to people," he said. "Now my son can be a kid and I can be the parent again. I can take back my role as a father."
Chad's struggle with hearing loss came later in life. He developed an ear infection in 2009, and although the infection eventually went away, so did the hearing in his right ear.
He was able to get by until 2012 when he developed Meniere's disease in his left ear. Although he was able to use a hearing aid, he began facing significant challenges with sound comprehension.
"I struggled with being able to understand speech because my hearing had decreased so much," Chad admitted.
He said his hearing loss impacted not only his ability to understand speech but also his capability to function on a day-to-day basis.
"I thought my life was virtually over," he said. "I gave up my business because I couldn't speak on the phone or do the things I could do before. I was trying to figure out if I needed to learn American Sign Language, and how all this would affect my son."
One day Chad had an opportunity to talk with a Cochlear volunteer, and during that conversation everything changed. He realized he didn't have to give up the rest of his life to accommodate his hearing loss, because there was a solution to give him back the sound he'd been missing. He had the surgery for a Cochlear Implant in February 2015 and received his processor a month later.
Chad said the surgery was simple and his physical recovery was quick, but he compared the transition of learning to hear with a Cochlear implant with that of an Olympic athlete's journey—you can't develop powerful muscles without training and putting in effort.
"The more work you put into it, the better it gets," Chad explained. "You reach the next level. If you do mediocre training, your ear will only be mediocre. But if you put in the effort, your hearing will turn around."
His "training" involved listening to online tutorials, peoples' voices, and music he was already familiar with for 4-5 hours a day. Through repetition and practice he was able to transform his hearing from Morse code-like beeps to excellent sound with 96% sound discrimination.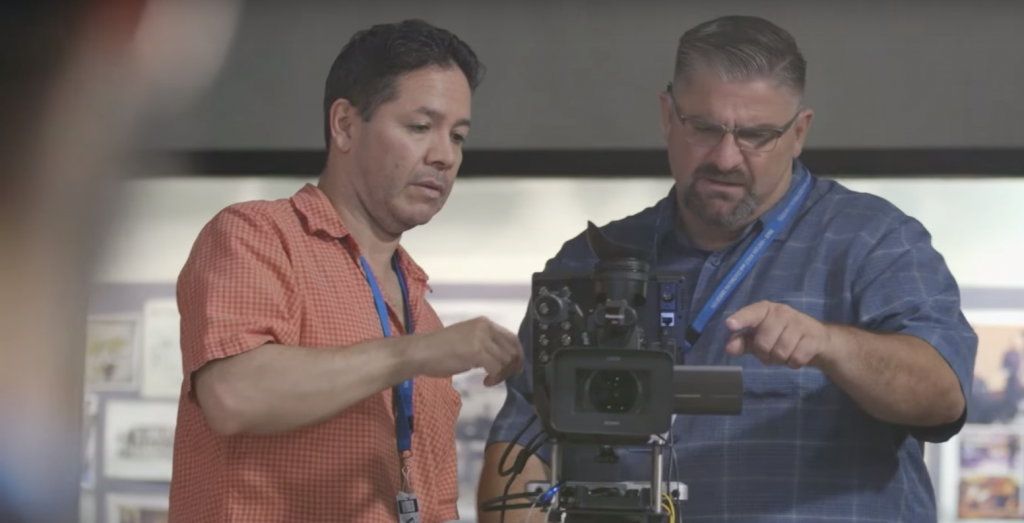 "It totally transformed my hearing and I was able to do things I couldn't do before," he said. "I didn't have to ask questions or say 'what?' — it was like a new life."
Chad said he now feels confident using the phone and going out to the grocery store or drive-thru restaurant. He also started his own multimedia production company, and last year he graduated from an adult continuing education program in studio production and digital multimedia.
He began volunteering with Cochlear in April 2015 because he said he wants to give back to the community and help others with hearing loss.
"I told myself when I started hearing again that I wouldn't be defined by my disability, but by my ability to touch other peoples' lives," Chad said. "That transformed everything."
He connects with people through social media, emails, phone calls, in-person meetings, and local events. He said the best part is watching others go through transformations similar to his own.
"I love the joy of seeing someone going through the struggle that I went through, to the point that they've turned their hearing around and they're now sharing it with other people," he said. "It's like a chain reaction, or a fire burning — once it starts you can't stop."
Chad was recently awarded the HEAR-O of the Year Award for his work volunteering and connecting with other recipients. He said he was surprised but honored.
"The whole thing has been life-transforming," he said of his experience with Cochlear Implants. "Besides being able to help other people turn their lives around, it's transformed my life. It's not just about me, it's about touching other people's lives and watching them grow."