Smartphone apps can help you do so many things: check the weather, buy movie tickets, plan a vacation, or count your daily steps. Now there's even an app that can help you take control of your hearing experience! With the Cochlear™ Nucleus® Smart App you can control your Cochlear™ Nucleus® 7 Sound Processor directly from your compatible mobile device for a personalized hearing experience.
With the Nucleus Smart App, you can:
Change programs on your Nucleus 7 Sound Processor and activate wireless streaming
Adjust the volume, treble/bass and sensitivity settings (if enabled by your healthcare professional) on your Nucleus 7 Sound Processor
Adjust the volume of sound streaming to your sound processor
Locate your lost Nucleus 7 Sound Processor
View Nucleus 7 Sound Processor status and battery level
Track time spent in speech and number of coil-offs
The app can also send you helpful notifications. For example, it can let you know when your coil comes off, if your processor(s) disconnect from your phone, or if your battery is low. A feature on the app, called the Hearing Tracker, provides you with direct access to important information such as time when the coil is off and the time in speech. For parents, this helps measure that your loved one is hearing, especially when you are not with them. The Hearing Tracker information along with the built-in data logging functionality of the sound processor helps your audiologist troubleshoot and make adjustments.
You can turn notifications on/off by opening the app, opening the menu on the top left corner, and tapping "Settings." Then tap "Notifications" and choose to turn them on or off.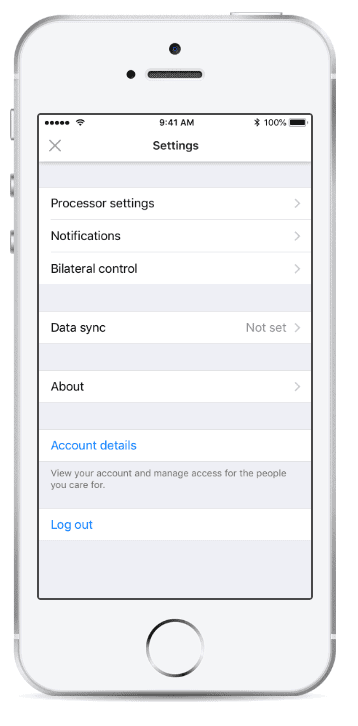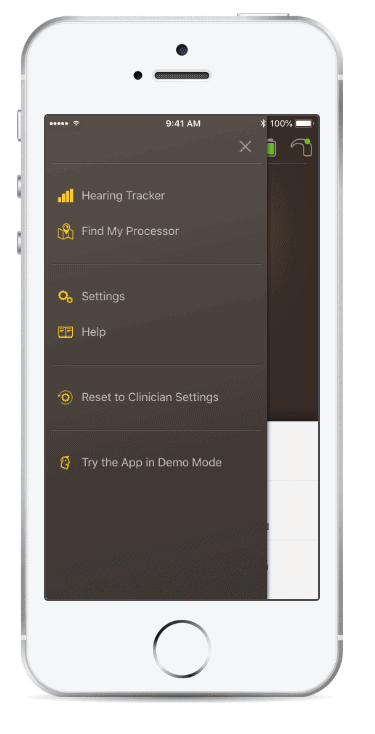 The Nucleus Smart App is a valuable tool to bring your hearing experience to the next level. The best part is, it's free and easy to download.
Visit the Apple® Store or Android™ Store to download the app today!
1
2
3
4