Meet Alexandra, a 2019 Graeme Clark Scholarship winner!
Name: Alexandra Bushby
University: McMaster University
Major: Masters degree in Mathematics
Sound Processor: Cochlear™ Nucleus® 7, bilateral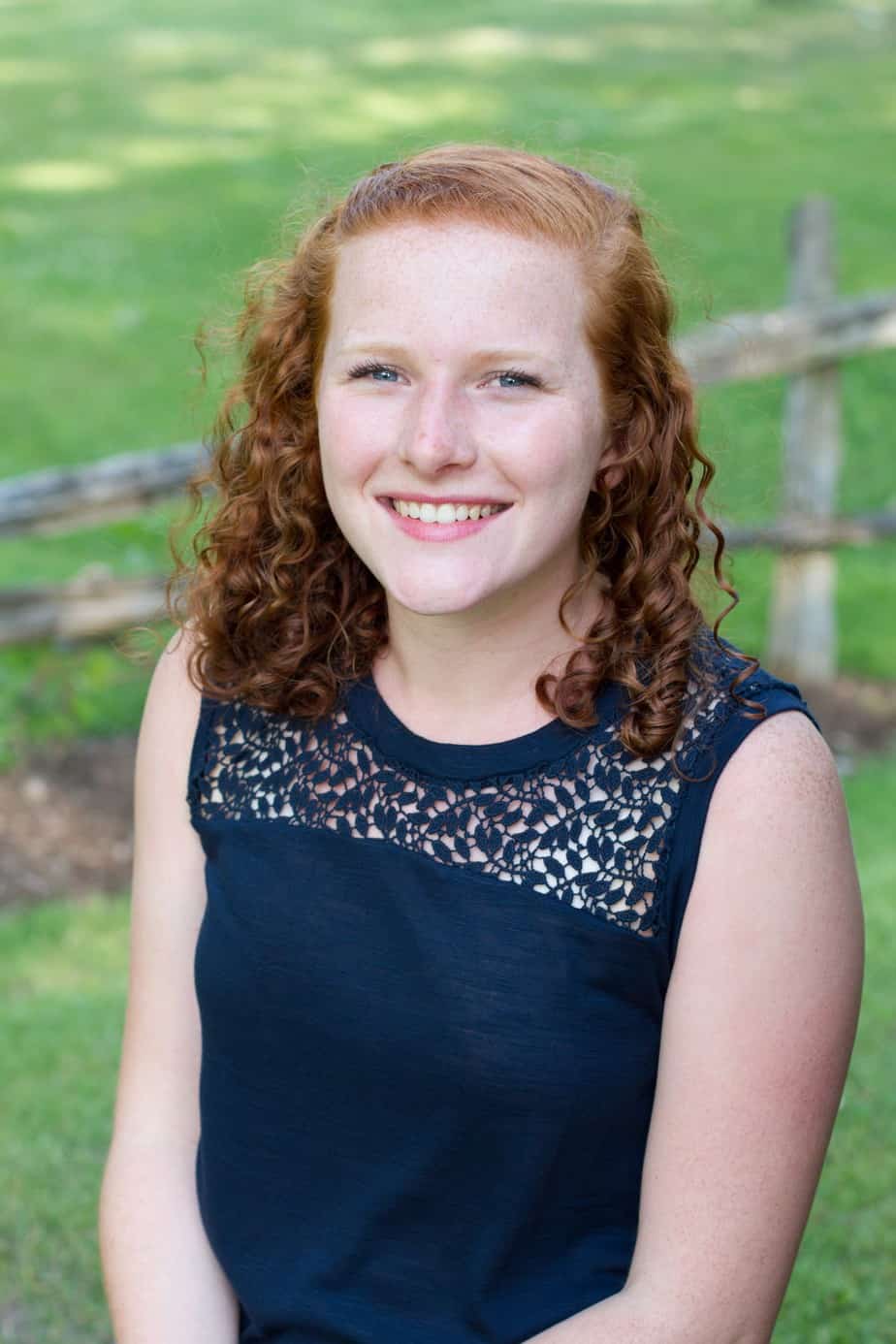 Alexandra's hearing journey
While Alexandra's parents aren't sure what caused her hearing loss, they believe she was born with partial hearing loss and it progressed into profound hearing loss by the time she was two and a half years old.
Alexandra received her first Cochlear™ Implant at the age of three at the Hospital for Sick Children in Toronto, Canada.
When she was fourteen, she participated in a clinical study on bilateral cochlear implantation and received her second implant.
Alexandra said she has always received support when facing challenges due to hearing loss.
"I would say the challenges I faced were what anyone has— hearing in crowds was very difficult for me," she said. "But I used an FM system at school, so I had assistive devices put in place for that."
Choosing her path
Alexandra has already completed two bachelor's degrees: one in mathematics and one in education with teachables in mathematics and physics.
As she finishes her master's degree in mathematics this year, Alexandra is hoping to move on to a PhD in biostatistics.
"What I'm studying is mathematical biology— gaining a better understanding of infectious diseases and how they spread in populations," she said.
Alexandra said her dream job would be to work at a research hospital as a biostatistician.
"Biostatistics is very public-health focused," she explained. "You work with research hospitals or public health agencies to essentially do their statistics for them, to help them work through issues or problems or research they have."
She said her involvement in a Cochlear Implant study was part of her inspiration to pursue biostatistics.
"I was part of a research study at Sick Kids when I got my second implant, and so that opened my eyes to research and that's what has made me interested in research," Alexandra said. "It's definitely pushed me further into academia that way."
Receiving the Graeme Clark Scholarship
Alexandra said she was very excited to win the Graeme Clark Scholarship.
"For me, it sounds really cheesy, but Cochlear has done a lot for me," she said. "It's really impacted my life, and being able to represent them in that way is pretty cool."
She said she can't imagine her life without her sound processor.
"I can't hear without my Cochlear Implants, so I just can't even imagine my life without them," she said. "I wouldn't be able to communicate with other people, my family, my friends. I don't think I would have gone on this far in academics if I didn't get them."
Finding her inspiration
Alexandra said she finds inspiration in her mom, whose career as an occupational therapist translated to helping Alexandra move forward despite hearing loss.
"I really think my mom has been vital in how well I've done and how open I am about my disability and my deafness," Alexandra said. "She was like, 'Okay, so you have this problem, let's tackle it. Let's put strategies in place to help you succeed in life.'"
Advice for others
Alexandra's advice for individuals with cochlear implants is to speak up when you need help.
"It's easy to get frustrated when you're not hearing well, but don't let that frustration tear you down," she said. "Work through those frustrations. Be honest with people if you're having a hard time hearing, and they'll understand completely."
The Cochlear Graeme Clark Scholarship is a unique award open to Cochlear™ Nucleus® Implant recipients. It honors academic achievement and a demonstrated commitment to the Cochlear ideals of leadership and humanity.
Learn more about the Graeme Clark Scholarship here!
Read other scholarship winner's stories now:
Graeme Clark Scholarship Winner: Jessica Hayden
Anders Tjellström Scholarship Winner: Amber Greenburg
Graeme Clark Scholarship Winner: Sam Bidwell
Anders Tjellström Scholarship Winner: Katie Soudek
Graeme Clark Scholarship Winner: Rachel Knobel
Anders Tjellström Scholarship Winner: Laura Smith