'I learned a lot, cried a lot, laughed a lot and I left with such a full heart.' Hear why Jackie Briggs and 1200 other recipients travelled far and wide to connect and learn from each other.
Sheiladawn Fitch was so excited about the opportunity to unite with other cochlear implant recipients, share her experiences and learn from others, the grandmother drove three days cross-country from her home town in southern Texas to Cochlear's 'Celebration 2019'.
Given her fear of flying, she set out on the 991 mile road trip to join more than 1,200 fellow recipients and their families from across the US, Canada and Mexico to attend the event – considered the largest event ever held for recipients globally.
'I love attending Celebration even though this was only my third,' said Sheiladawn of her recent trip to the event in Tennessee.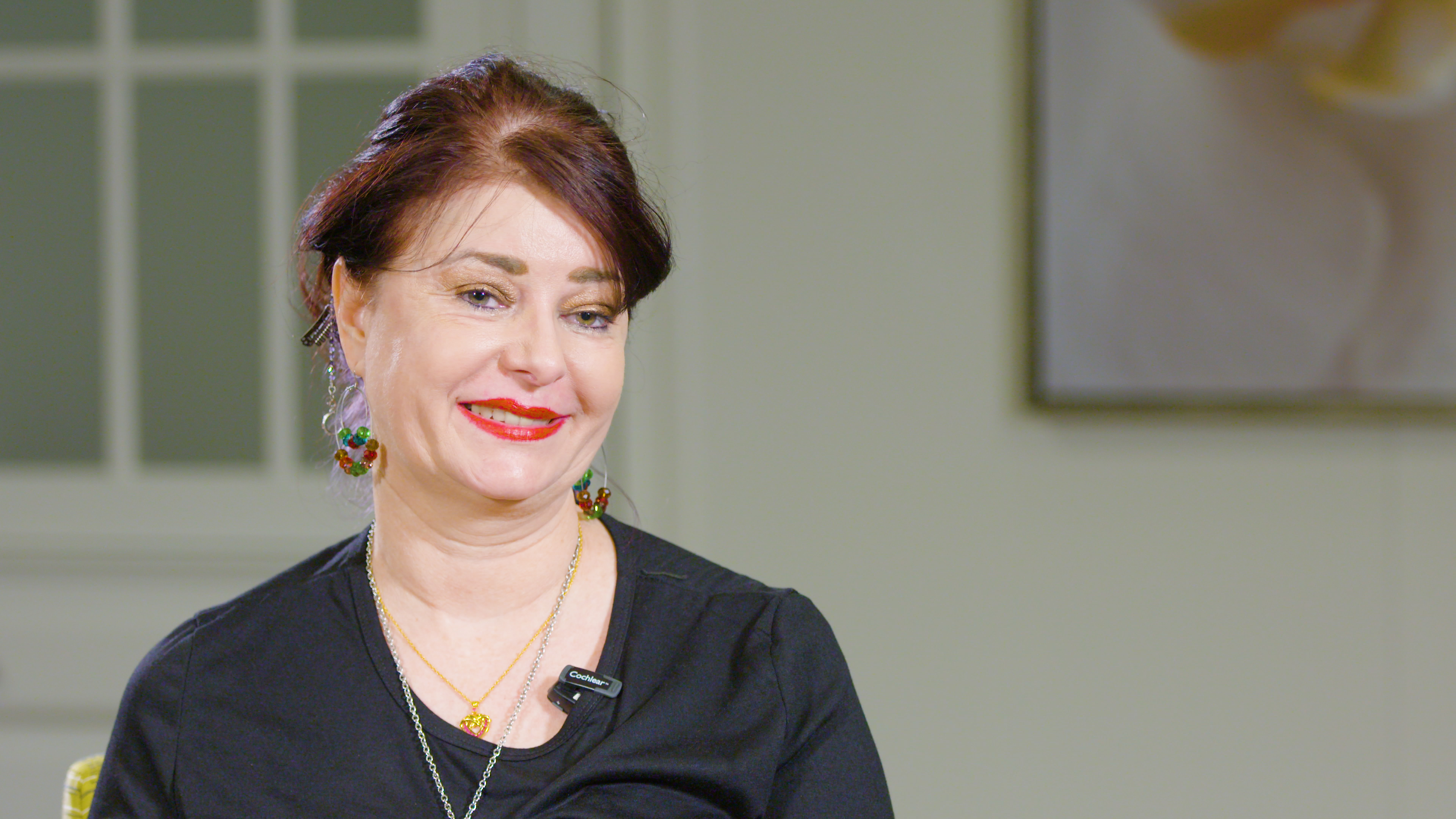 'I fully believe that attending Celebration is kind of a healthy event that we recipients need. When you have hearing loss and find a way back through the miracle of Cochlear, there's a need to spend time with others who share the same experience,' she said.
This year's four-day event drew Cochlear™ Nucleus® Implant and Cochlear™ Baha® System recipients who came together to celebrate the joys, challenges and personal triumphs of overcoming hearing loss, while learning how to improve their hearing performance from experts and peers.
For Sheiladawn, one of the main highlights was to connect with others who are living with hearing loss: 'I meet so many people at Celebration. We share tips, tricks, solutions, support – so much bonding goes on. Celebration to me, is like attending a family reunion with only your favorite relatives that you truly enjoy spending time with!'
Being able to reach out and help others in need of support was also very rewarding for Sheiladawn, who was implanted in 2003 after suffering from hearing loss as the result of a car accident: 'I was approached by these other attendees asking for help and information for their hearing loss. Talk about a "wow" bunch of moments that was for me.'
Connecting to music
Held in the city of Nashville, widely considered the music capital of America, the event also provided an opportunity for recipients to connect with music – from educational sessions about how to reconnect with music and special events hosted throughout the city.
Almost 50 teenage recipients joined a special music-writing workshop at The Tracking Room – a renowned recording studio where musical giants Taylor Swift, Keith Urban, Shania Twain, Megadeth, Willie Nelson and Aretha Franklin have played and recorded chart-smashing songs.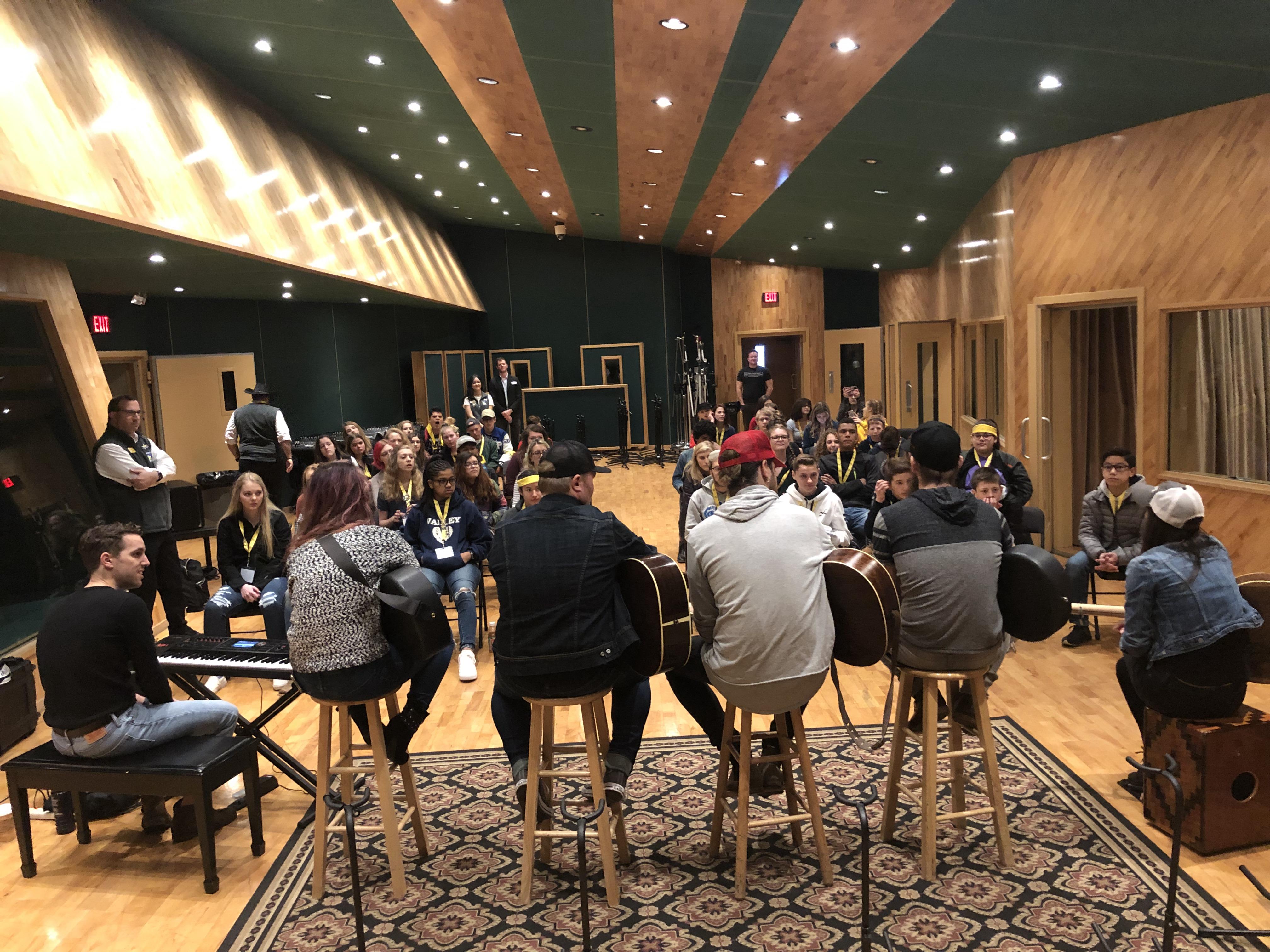 Professional songwriters worked with the teens to explore their hearing loss journeys and emotions to create five songs – one of which featured in the closing ceremony of the four-day Celebration event.
'Not a lot of people would get a chance to be in a world-class facility like this,' said head music engineer and studio manager Matt Leigh. 'I'm really excited for them.'
Learning from industry experts and making connections
René Courtney, Vice President, Recipient Services of Cochlear Americas, said recipients were also able to attend educational sessions to learn the latest about their devices from industry experts, to try the latest products and learn how to get the most out of their technology.
Event workshops featured speakers and recipients who talked on a range of topics; from understanding the impact of hearing loss on relationships and tips to connect with others, to raising confident and compassionate kids with valuable insights from parents.
Jackie Briggs, who also drove 856 miles cross-country with her fiancé from New Jersey on the East Coast, was drawn by the line-up of speakers and was also drawn to the opportunity to meet others.
'I was so excited about the prospects of meeting other implant users and when I started looking at the amazing sessions lined up, I knew I wanted to go, meet new people and learn as much as I could,' said Jackie who was implanted just a few months ago.
'Being a part of Celebration was amazing! It was the first time since receiving my processors that I hadn't felt self-conscious about wearing them. I met so many people, all of whom had such amazing and unique stories, and I walked away having made amazing connections. I learned a lot, cried a lot, laughed a lot and I left with such a full heart.'
Jackie loved hearing the variety of speakers including Gael Hannan, a writer, professional speaker and cochlear implant recipient, who used humor and candor to urge fellow recipients to 'own' their hearing loss and stop apologizing for it.
Owning your hearing loss
'Some people [with implants] are still operating with a negative mindset,' Gael told the audience.
She encouraged recipients to stop 'bluffing' and instead, be honest, admit you have hearing loss, and don't be afraid to communicate your needs, 'because if you don't, you are shutting yourself off'.
Jackie says of Gael's session: 'I absolutely loved the session with Gael Hannan. She was hilarious and her talk about owning our hearing loss made me proud of myself and proud to be a part of this community.'
Cochlear CEO Dig Howitt also addressed event attendees and drew attention to the extent of undiagnosed hearing loss.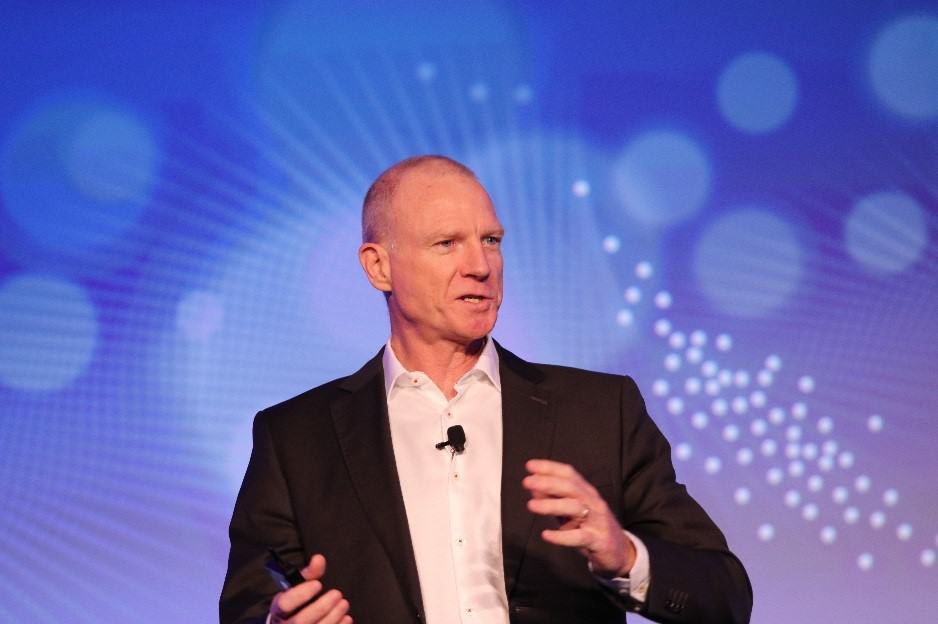 He said disabling hearing loss was one of the most prevalent medical conditions globally and affected 5% of the world's population 1.
Cochlear scholarships
Rounding out this year's event, eight young adults were awarded the annual Graeme Clark and Anders Tjellström scholarships, which together provide $64,000 in funds for academic studies for recipients. Since 2002, Cochlear Americas has awarded $696,000 to 96 college students.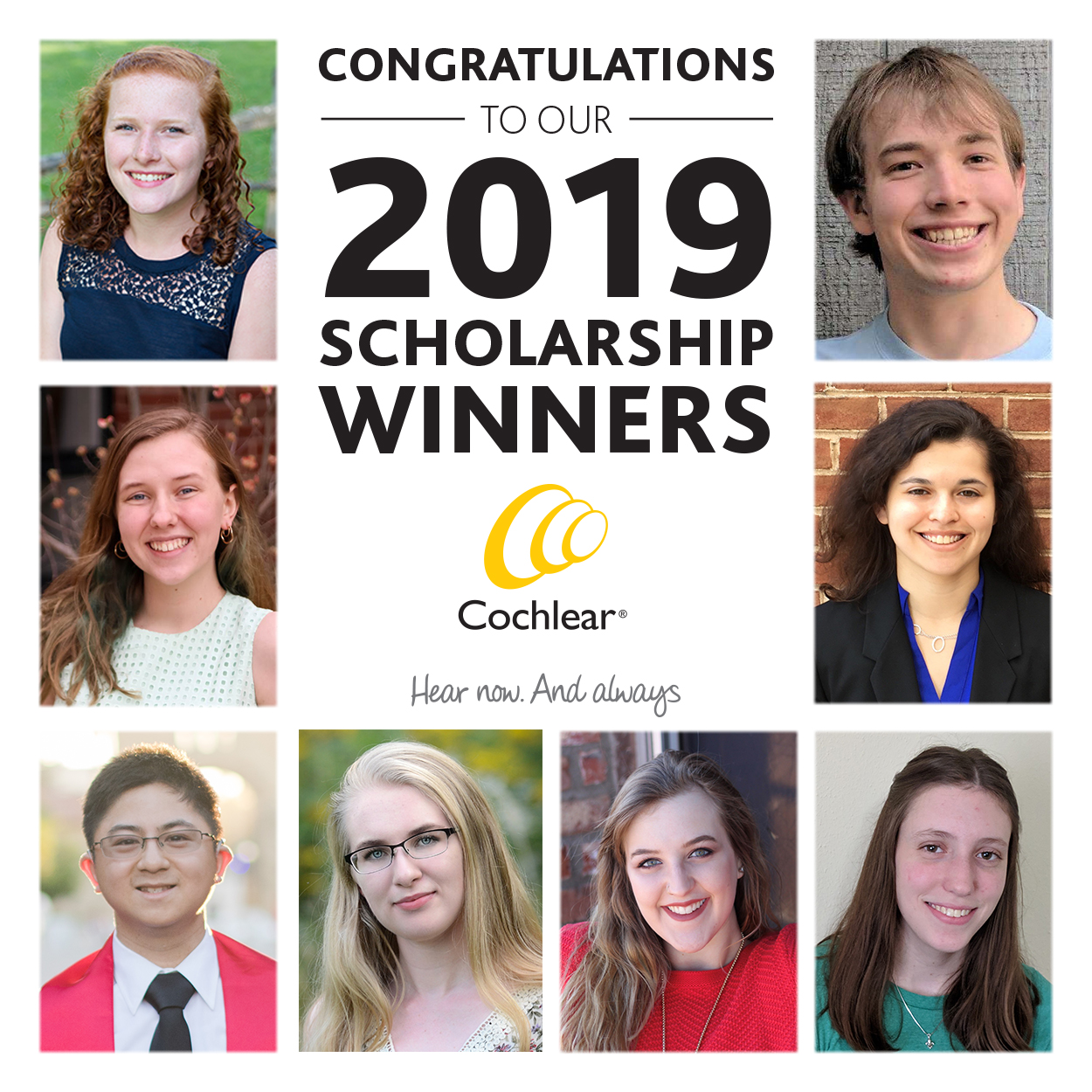 'I will graduate third in my class this spring, and I will begin work to obtain a double major in microbiology and molecular and cellular biology this fall,' said Jessica Hayden, a Nucleus Implant System recipient and Graeme Clark Scholarship winner.
'Thanks to Professor Clark, Cochlear's technology and through my own determination, I have attained achievements many said were not attainable,' said Jessica of her studies at the University of Maine.
We appreciate all of those that were able to attend this year's Cochlear Celebration. We hope to see you next time!
World Health Organization. Deafness & Hearing Loss Factsheet. Available at https://www.who.int/news-room/fact-sheets/detail/deafness-and-hearing-loss [Last accessed Mar 2019]