Meet Laura, a 2019 Anders Tjellström Scholarship winner!
Name: Laura Smith
University: Texas A&M in College Station, TX
Major: Mechanical Engineering
Sound Processor: Cochlear™ Baha® 5, unilateral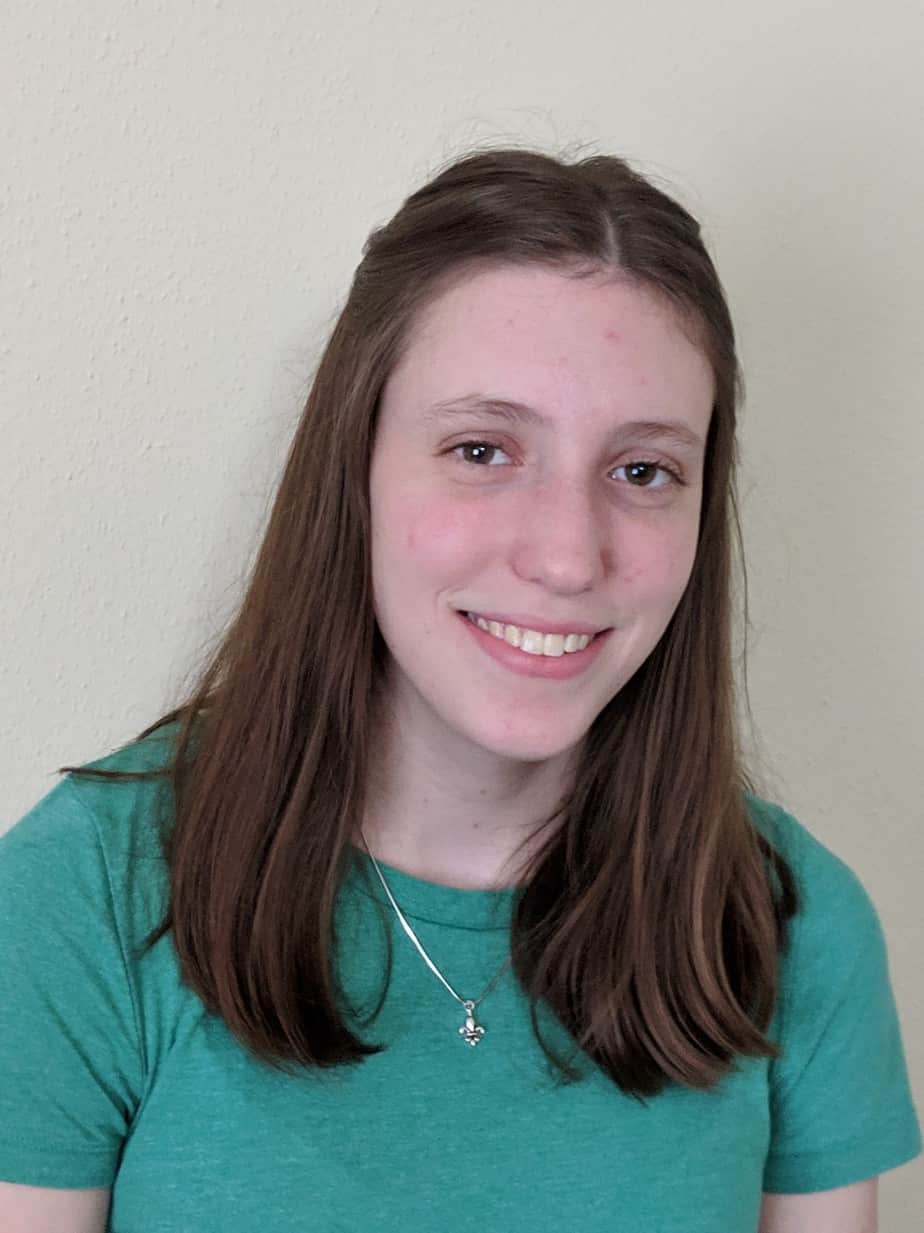 Laura's hearing journey
Laura's hearing loss developed when she was around seven years old. Doctors were never able to diagnose an exact cause, but it may have been the result of numerous ear infections and a cholesteatoma.
Her family first realized she had hearing loss when she failed a hearing test at school. For several years, Laura resisted her parents' suggestions to consider hearing devices.
She changed her mind at an audiology consultation when she tried the Cochlear™ Baha® 5 Sound Processor on a headband.
"I realized how great it sounded, and that was definitely a turning point," she said. "Then I was on board."
Laura received a Baha 5 Sound Processor for her right ear in August 2017.
She said the activation process was exciting because she was able to have her processor fit and adjusted for what she needed.
"I like that it was calibrated for my own specific hearing loss," she said.
Choosing her path
Laura has always been interested in science, technology, engineering, and math (STEM), so she chose Texas A&M for its excellent engineering program.
"I want to do something hands-on, and I want to design stuff," she said.
She said she would love to research or design for large-scale products.
"I think working in the aerospace industry is really cool," she said. "It would be really cool to be part of a team that gets to design something big, like industrial equipment, or airplanes."
Receiving the Anders Tjellström Scholarship
Laura said when she found out she had received the scholarship, she enjoyed being able to share the good news with her parents.
"I was really excited," she said. "I had notifications turned on for my email. I was sitting with my mom, and my dad had just left—I immediately called him and said, 'Oh my gosh, I got the scholarship!'"
Laura said she is grateful to Cochlear because her Baha Sound Processor has allowed her to be more social.
"I feel more immersed in conversations," she said. "It's just really convenient to not have to ask people to repeat themselves, and to look people in the face when I'm talking to them instead of turning my head."
Finding her inspiration
Laura said she is inspired by her dad and her uncle, who both also have a love of math and engineering.
"Me and my dad are a lot alike," she said. "We both like math, and he's the one who always pushed me to do well in school."
She said visiting her uncle's work is why she chose to go into mechanical engineering.
"In his job he gets to go out and design stuff, and that's really what I want to do," she said.
Advice for others
Laura's advice is to consider how technology can improve your life with hearing loss.
"Getting a hearing device is a really smart choice," she said. ""When I was younger I wanted nothing to do with a hearing device, but now that I have one, I'm really glad I decided to get one."
She also appreciates how Cochlear continues to innovate its devices.
"They're still updating the technology, so I can get this abutment now, and if later down the line I want to get newer, better (processor), I can do that," Laura said.
The Cochlear Anders Tjellström Scholarship is a unique award open to Baha® Sound Processor recipients. It honors academic achievement and a demonstrated commitment to the Cochlear ideals of leadership and humanity.
Learn more about the Anders Tjellström Scholarship!
Read other scholarship winner's stories now:
Graeme Clark Scholarship Winner: Jessica Hayden
Anders Tjellström Scholarship Winner: Amber Greenburg
Graeme Clark Scholarship Winner: Sam Bidwell
Anders Tjellström Scholarship Winner: Katie Soudek
Graeme Clark Scholarship Winner: Rachel Knobel