Meet Katie, a 2019 Anders Tjellström Scholarship winner!
Name: Katie Soudek
University: Baylor University in Waco, TX
Major: Psychology with a minor in American Sign Language
Sound Processor: Cochlear™ Baha® 5, unilateral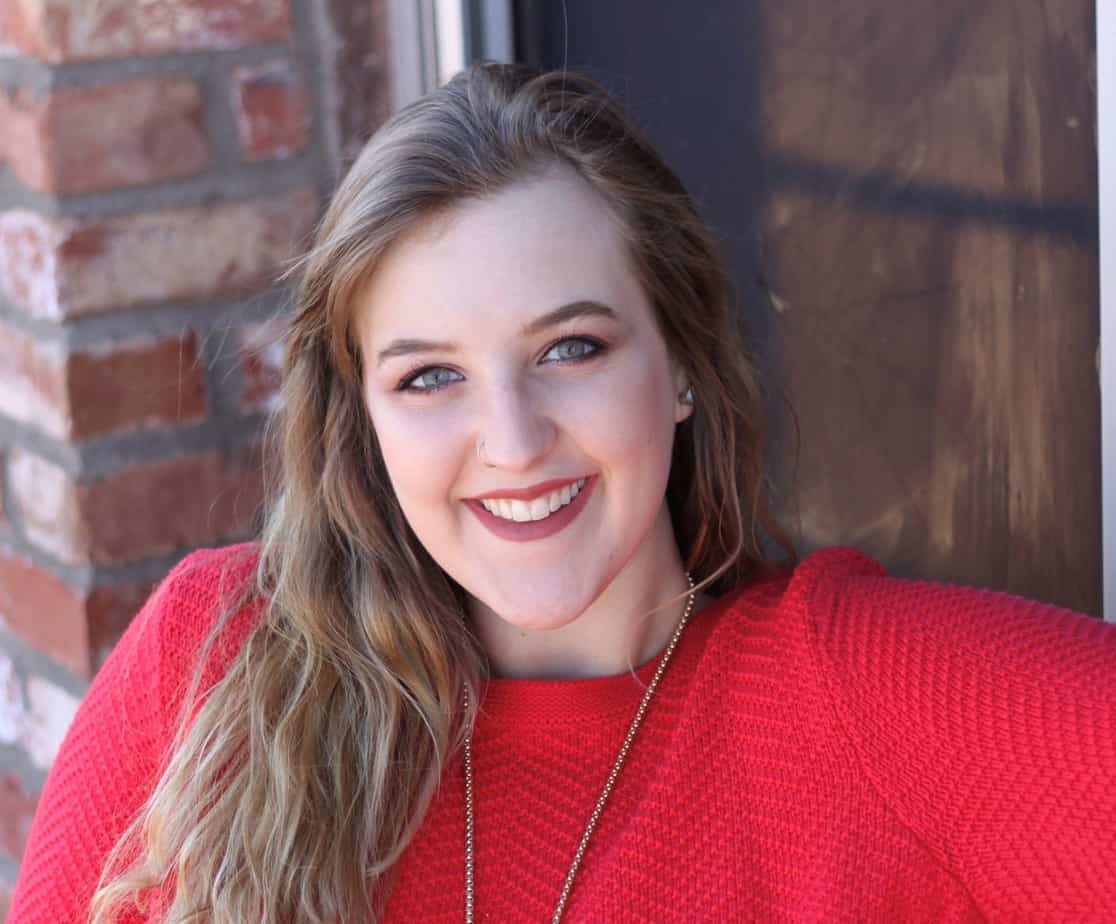 Katie's hearing journey
When Katie was 11 years old, her left ear drum ruptured and didn't heal properly. Doctors tried a variety of different solutions, including hearing aids, but none of them gave her the level of sound she needed.
After years of struggling to hear and trying options that didn't work, she decided to move forward with the Cochlear™ Baha® 5 Sound Processor when she was 17 years old.
Katie said the difference was immediate.
"It's a whole new way of hearing," she said. "I was so shocked, but also incredibly happy. I just started hearing all the little sounds in the room, like background noises."
Katie found that after receiving the Baha 5 Sound Processor she was able to hear everything she had been missing.
"I can experience small things, like being able to hear in class and not struggle all the time, or being able to hear my friends whispering to me, or even hearing typing on a keyboard," she said. "It's just amazing and I never thought that I would be able to hear that again, because I was without it for so long."
Choosing her path
Katie said majoring in psychology was a natural choice.
"I've always been completely thrilled by psychology," she said. "It's one of the only things I've never been bored with."
She said she was initially hesitant to choose Baylor University because she didn't want to copy her brother who goes there, but when she got on campus everything changed.
"I went down for a visit a couple years ago and it was just amazing," Katie said. "I never wanted to leave, so I chose Baylor because of that."
She said her dream job would be to work as a practicing psychologist in the Deaf community, which is underserved in many areas.
In her free time, Katie said she enjoys reading, cooking, doing crafts, singing, and listening to music.
"I'm so grateful that I can still hear music and experience it, because it's just been a blessing to my life," she said.
Receiving the Anders Tjellström Scholarship
Katie said she was ecstatic to find out she had won the scholarship.
"I go to a private university and it's pretty expensive," she said. "It was just amazing to think that out of all of the applicants in the whole country that they thought I was worthy for it."
She said it meant a lot for the scholarship to come from the organization that helps her hear.
"I'm just incredibly thankful for the help, especially coming from Cochlear because they changed my life in so many ways and now they're just adding that to the list," she said.
Finding her inspiration
Katie said her biggest inspiration is the private music teacher who she learned from growing up from age 8 to 16.
"She was with me through losing my hearing, to having a regular hearing aid, to having a regular hearing aid and not being able to hear, but knowing I would hear later after the Baha procedure," Katie said.
She said she found inspiration in her teacher's confidence.
"She always knew what to say, and she wasn't going to let my hearing loss impact how I sang or how I experienced music," Katie said. "I knew if I could still sing and she thought I was doing great, then I was fine and nothing was wrong."
Advice for others
Katie's advice is for individuals with hearing loss to consider all their options, especially if something isn't working correctly.
"The only reason I got the Baha Sound Processor is because I was honest with my doctor and I told her my regular hearing aid wasn't really working," she said.
Katie added that if you tell your doctor everything, they can help guide you in the right direction.
"Just be honest with yourself and anyone else about the struggles you're going through," she said.
The Cochlear Anders Tjellström Scholarship is a unique award open to Baha® Sound Processor recipients. It honors academic achievement and a demonstrated commitment to the Cochlear ideals of leadership and humanity.
Learn more about the Anders Tjellström Scholarship here!
Read other scholarship winner's stories now:
Graeme Clark Scholarship Winner: Jessica Hayden
Anders Tjellström Scholarship Winner: Amber Greenburg
Graeme Clark Scholarship Winner: Sam Bidwell