Meet Amber, a 2019 Graeme Clark Scholarship winner!
Name: Amber Greenburg
University: Union University in Jackson, TN
Major: Conservation Biology
Sound Processor: Cochlear™ Baha® 5, unilateral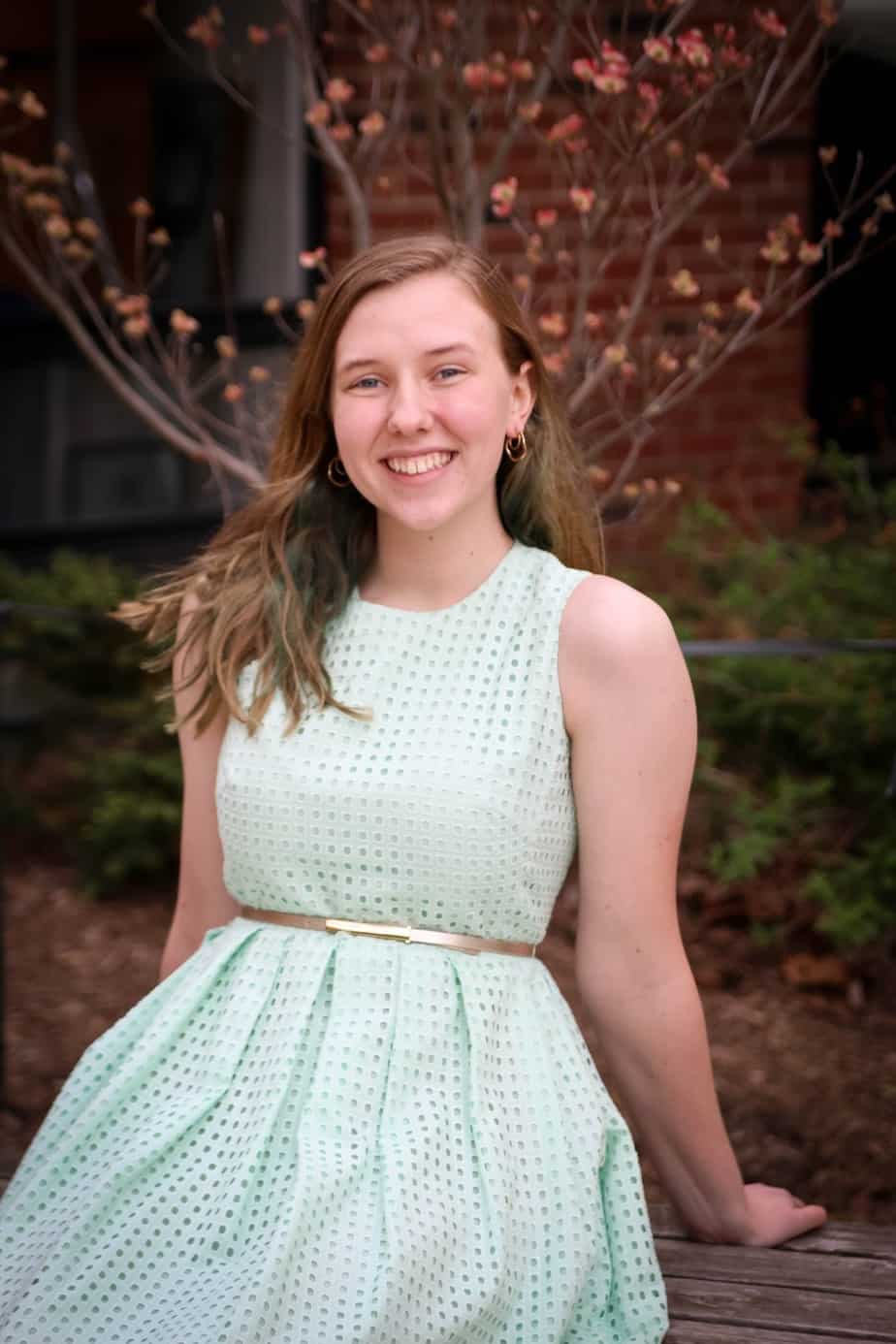 Amber's hearing journey
Amber was first diagnosed with single-sided hearing loss when she was in second grade.
"I failed my hearing test, so they ran tests, but they couldn't figure out exactly what had caused it," she recalled. "So they suggested it was probably likely I'd been born with it."
She followed up with an audiologist every year, and when she was 17 the tests showed her hearing had dramatically decreased.
"They basically found that my right ear is deaf," Amber said. "There were some different options, different hearing aids. But the Baha Sound Processor would be able to help me hear sounds through both sides, not just the left."
She was initially hesitant to get the Baha Sound Processor because she had grown up without hearing technology.
"I was like, 'I'm fine, it's fine, there's no need for this,'" Amber remembered saying.
But her perspective changed as she prepared to attend university out of state.
"Knowing I was going to go to college in Tennessee, and be far away from home… I knew I wouldn't be able to get help as easily once I was away at college," Amber said. "I talked with my mom and my family, and we decided it would be best to do this now as opposed to trying to get it figured out after I'd already gone to college."
She was implanted at the very end of her senior year of high school, in the week between the end of classes and her graduation ceremony.
Amber said the activation was a big transition.
"Once it healed up, I was able to go in for the activation. It was really a little bit strange, with feedback and noises— it sounded like I have a radio in my head! A tiny little speaker," she said. "It took me a while to become comfortable with this new way of hearing."
Now, Amber said her Baha Sound Processor has a huge impact on her day-to-day life.
"It has improved my hearing and allowed me to appreciate the sounds around me," she said. "Before, it would be very difficult for me to hear something going on behind me and to the right. My implant has definitely helped me hear the sound around me more clearly."
Choosing her path
While Amber didn't always have an exact major picked out, she knew her passion was in environmental conservation.
"Protecting the environment and God's creation, what He's given us, has been a priority since a young age," she said. "I've enjoyed being a part of various clubs and organizations that promote being good stewards of the earth, taking care of the world that we've been given."
Amber said she hopes to teach conservation classes to college students, but her dream job would be something adventurous.
"I would love to explore different forests, find different plant and animal interactions, and try to learn more about the lives already in existence," she said.
In her free time, Amber enjoys playing violin, singing, participating in her university's biology club, and learning to communicate in American Sign Language and German.
Receiving the Anders Tjellström Scholarship
Amber said she was thrilled to learn she had received the scholarship.
"Knowing that I had worked so hard on the application and on getting good grades in high school and college, to know that it paid off in getting the scholarship, it was a good feeling," she said.
Finding her inspiration
Amber said her faith is a driving force in her life.
"I would definitely say that God inspires me," she said. "Trying to do what I feel like He's leading me to do and act in a way that's honoring to Him is probably the biggest motivator in my life to do the things that I do."
Advice for others
Amber's advice is to not limit yourself.
"Don't let yourself be defined by what people say your disability is, because there's lot that you can do despite having a disability," she said. "Despite having hearing loss in my right ear I'm still able to play music, speak a language, and sing. It can change on a case-by-case basis, but I don't think people with disability should define themselves by it."
The Cochlear Anders Tjellström Scholarship is a unique award open to Baha® Sound Processor recipients. It honors academic achievement and a demonstrated commitment to the Cochlear ideals of leadership and humanity.
Learn more about the Anders Tjellström Scholarship here!
Read other scholarship winner's stories now:
Graeme Clark Scholarship Winner: Jessica Hayden