Wearing masks and social distancing in the past few years has resulted in far fewer of the in-person conversations which are so important for reaching your hearing goals. Some new recipients have reported that this environment may have slowed down their progress. The good news is that it's never too late to try hearing rehabilitation tools at home! It's a great time to try Cochlear™ CoPilot to boost your confidence and satisfaction.
Hearing rehabilitation for adults is typically introduced at a point in your hearing journey when new technology is acquired. If you recently were fit with new hearing aids or assistive listening technology or if you recently had surgery for a hearing implant, it is likely that you had a conversation about the benefits of hearing rehabilitation.
Can rehab be helpful two years later? ABSOLUTELY!
Hearing rehabilitation can be helpful any time you want to sharpen your listening skills. Keep reading for 3 ideas from leading researchers.
1. Daily full-time use of your sound processor can help you hear better
The best way to make progress with any hearing device is daily full-time use. This has been the advice of clinicians for many years, and this was proven again in recent study by Dr. Jourdan Holder1 et al out of the Vanderbilt School of Medicine.
For people that live alone, it may be a surprise to learn that your auditory system needs ongoing access to hearing, but it's really true! You can read more about this and other important topics within the CoPilot rehabilitation app.
Wear your sound processor to keep stimulating the parts of your brain that are responsible for hearing, and you will have a better chance of hearing well when it matters most to you.
2. Practicing listening exercises can be important to unlocking your potential
It is a good idea to spend some time on a regular basis actively engaging in exercises to help your auditory neural pathway thrive.234 Wearing your sound processor all day is very important, and a little extra focused attention through hearing rehabilitation exercises may bring the boost of confidence and satisfaction that you are looking for.
If you are looking for a fresh start or interested in reaching some new hearing goals, it's a great time to try CoPilot5!
We also have other tools for you available for free on our website. Information about CoPilot, Bring Back the Beat, and our longtime favorite, Telephone with Confidence, can be found at www.Cochlear.us/HearingRehab.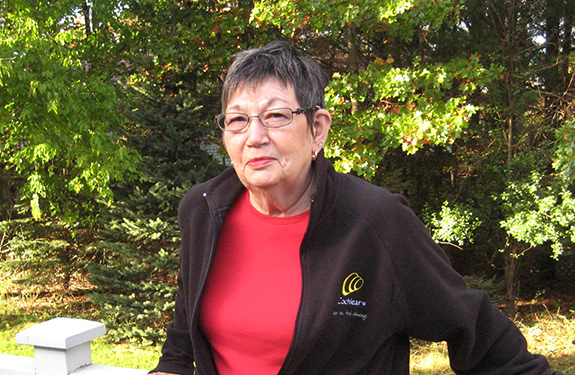 3. Listening to music may help with speech understanding
Practicing listening to music can help you hear music better, but did you know that this exercise may also help you understand speech better? Talking about music can be an emotional subject because it may not sound exactly the way you remember from all those years ago before you experienced hearing loss. But there is good news!
Independent research shows that Cochlear recipients are 5 times more satisfied with their ability to listen to and appreciate music than they could with two hearing aids.67
In addition, listening to music exercises parts of brain that may help with understanding speech!8 You can read all about Dr. Torppa's research in this area in our CoPilot app, or watch a short video where she explains the outcomes here on the Cochlear YouTube channel.
To get started, try listening to simple tunes that you know well or find acoustic versions of songs that you love and just listen to the music portion without the lyrics.
If social distancing slowed you down recently, these ideas may help you reach your goals. You have come a long way in your hearing journey and there is more to come!
It's a great time to try CoPilot!