How resistant is my sound processor from water and dirt? What happens if my sound processor is submerged in water? How is my sound processor rated? We answer these common questions to help you protect your sound processor and stay on air.
Know the facts
Do you know that exposure to sweat, water, dust, and dirt can impact the performance and lifespan of your sound processor? By understanding a few simple facts you can easily protect your device while also living your life as you'd like.
To start, it's important to know how your device is rated for dust and water protection. Cochlear uses an "IP rating" to signify the testing we've completed on a product to show how it's protected against certain conditions. Let's unpack what an IP rating means, how it helps you look after your sound processor and what you need to know. If you're not sure of the IP rating for your device, check your user guide or see the table below.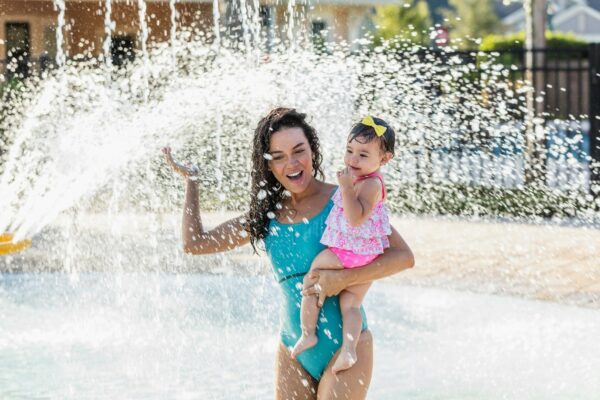 Sound processor IP ratings
| | |
| --- | --- |
| Cochlear™ Nucleus® 8 Sound Processor1 | IP68 |
| Nucleus 7 Sound Processor2 | IP57 |
| Kanso® 2 Sound Processor3 | IP68 |
| Kanso Sound Processor45 | IP54 |
| Osia® 2 Sound Processor6 | IP57 |
| Baha® 6 Max Sound Processor7 | IP68 |
| Baha 5 and Baha 5 Power Sound Processor8 | IP63 |
| Baha 5 SuperPower Sound Processor9 | IP57 |
Why you should care about IP ratings
Similar to many popular electronic devices like smartphones and tablets, we design our products to be dust and water resistant as part of our efforts to make our products durable to withstand the demands of your active life.
That's why we test our devices to this standard for dust and water ingress (or entry) protection using the international standard of electronic devices.
It might sound complicated, but it's really not. The IP stands for "ingress protection", followed by two numbers. The first number refers to how protected a device is from dust or dirt. The second number denotes the protection against water. The higher the number, the better the protection level.
For example, an iPhone1014 has an IP68 rating, similar to the latest Android™11 smartphones like Samsung 22 Ultra and Google Pixel 7. If your sound processor has an IP68 rating, this means it is well protected from dust and dirt and has a high level of water resistance. The "6" signifies that it was rated "dust tight" and the "8" means that it's highly water resistant. For our devices to get an "8" rating they must be able to be submerged in one meter (3 ft 28 in) of fresh water for one hour. This level may also be helpful for those living in humid climates, but be sure to still take care of your device with daily maintenance and drying.
Your sound processor is designed to withstand a sweaty workout at the gym or getting caught in the rain without long-term damage, with the recommendation of cleaning it daily and storing it using a dehumidifier.
How do devices get IP ratings?
An electronic device needs to be independently tested in certified lab conditions to be given its IP rating. This helps provide confidence that the device is made to a high standard of quality and durability.
But once you start using a device, it will experience the wear and tear of everyday life.
Moisture and dirt can cause problems for the delicate electronic parts of sound processors, which is why you need to keep them clean and dry to help them keep working their best.
Does an IP68 rating mean I can go swimming with my device?
We don't recommend swimming with your device, just like you probably wouldn't take your smartphone swimming. Your sound processor is a small, intricate device that needs attention to operate at its best.
If you want enjoy activities like swimming, snorkeling and bathing, we recommend Aqua+ accessories12 that are designed just for that.
What about other ratings like IP57?
While IP68 is a higher rating, IP57 is still well protected. You can still feel reassured that the sound processor has a resistance against both dust and liquids.
What activities are ok to do with my sound processor?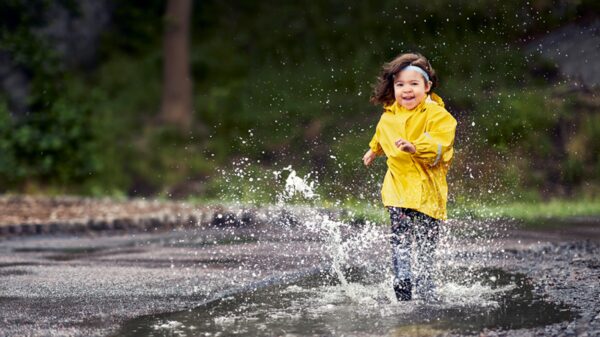 Moisture is not a friend to the inside workings of your sound processor, depending on the water resistance rating, you can work up a sweat or get caught in the rain without worry (refer to your user guide for more information). Children can enjoy running through sprinklers on hot days and playing in the kiddie pool. We recommend you clean and dry your device, storing it with a Dry Brik or similar drying kit at the end of the day as part of your daily routine.
For activities like swimming, snorkeling and bathing, we recommend Aqua+ accessories13 to provide added protection, especially if you're exposing your device to chlorinated, salt water or soapy water.
If your device gets submerged in water
If your processor gets submerged under water, dry it off with a soft cloth and at your earliest convenience place it in a drying kit to remove any moisture in the nooks and crannies of the device.
You'll need to check your user guide for specific instructions for your device, but here are some basic instructions:
If you use a Nucleus Sound Processor, dry it with a soft, dry cloth and replace your microphone protectors. Then remove the battery module (and disposable batteries if used), dry them and the contacts with a soft cloth, and replace them. Place your processing unit in the dry aid kit provided by Cochlear for eight hours.
If you use a Kanso Sound Processor, dry it with a soft cloth. Then replace your microphone protectors and place your device in the home charger to dry.
If you use an Osia Sound Processor, dry it with a soft cloth, remove the battery and let the processor dry out before inserting a new one.
If you use a Baha Sound Processor, open the battery door, dry it with a soft cloth and remove the battery. Put your sound processor in a container with drying capsules, such as a Dri-Aid Kit and let your device dry out before inserting a new battery.
What if I want to hear while swimming or help my child hear in the bath?
We want you to be able to enjoy splashing in the bath, pool, or ocean without worry.
Aqua+ accessories are available with some of our sound processors to help you enjoy activities in the water, from swimming in the pool or splashing in the bath.14 Aqua+ helps keep your device water-safe to three meters (9 ft 9 in) in depth for up to two hours.
Learn more about water accessories for Cochlear sound processors.