Having a group of people that can share experience, knowledge and even emotional support can be very beneficial. Hear what five hearing implant recipients have to say about why peer support for implant recipients is so powerful.
How important is it to involve other people and seek support along your cochlear implant journey? What's the role and value of advice and support from others outside your immediate social network who have a cochlear implant?
We asked several cochlear implant recipients and the response was unanimous. "It was the most important thing I have done," says Max, who is a bilateral cochlear implant recipient.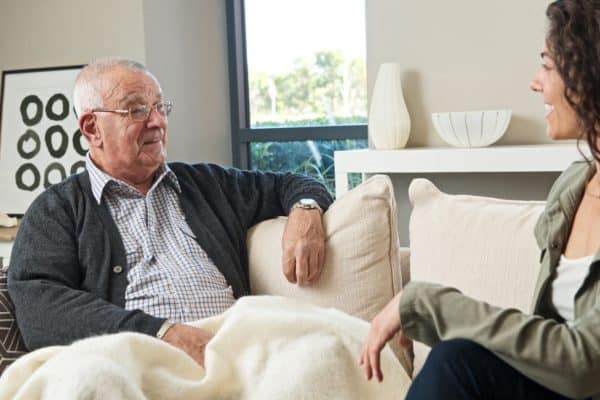 "The more people that are involved in your journey, the better the result will be. You realize you're not the only one going through this – that other people have gone through this before me. They have helped me overcome my fears and the difficulties I have experienced," says Max.
For these reasons, Sue, one of Australia's earliest cochlear implant recipients, started CICADA Australia, a nonprofit volunteer-run group supporting people with cochlear implants.
"The support group has been able to help people feel reassured about going ahead with a cochlear implant, and it's a source of encouragement and learning for how to get more from their implant," says Sue, who has been president of CICADA for two decades.
"It's very important to have support and understanding from other recipients, family and friends and to inform others about your cochlear implant."
Sue and other CICADA members share how they have benefited from the support of their peers, why this is important, and how to connect with others.
How is talking to other cochlear implant recipients different from getting support from your family?
"Family and friends help by speaking clearly, being patient and encouraging and helping you feel included. But recipients play a different role," says Sue. "Recipients can help each other with advice and tips for everyday activities, social engagement and managing phone calls. It's important to build your confidence and get the maximum benefit from your cochlear implant."
Judy received her first cochlear implant in 1999 and is also a member of CICADA. She says the difference is fundamental. "It's invaluable to talk to someone who has gone through the same experience and can offer first-hand information that may help. Everyone has a different story to tell, so talking to other implantees means a range of experiences can be heard. Simple issues can be addressed and problems solved from the lived experience of other implantees," says Judy.
Faye, also a cochlear implant recipient, says connecting with others is very helpful for understanding what lies ahead and that it's "not perfect hearing from day one." It takes time and practicing listening skills is important.
Why is it important to have support from other implant recipients?
"Often family members are impatient with the deaf person (and vice versa) and just having the opportunity of talking to someone who has already experienced the CI journey and someone who understands deafness is very important," says Faye. "You will learn so much more from others who have already been there and done that and received a cochlear implant."
Karen, who has had a cochlear implant since 2010, agrees that connecting with others who understand your situation is vital.
"I have had so many questions answered. Nobody minds if you ask for a repeat two or three times, it's a very comfortable place to be.  Early on, it's the only comfortable place to be. Even after 12 years, I never tire of hearing other people's stories."
Are there benefits to finding peer support for implant recipients?
"Being part of a larger group means you are more likely to connect with recipients in the same situation. For example, if you use a cochlear implant and hearing aid, or you're bilateral. People want to speak with someone they consider the same as them to get the best perspective, as well as general information and advice," says Sue.
"Recipients can build their confidence practicing their conversation skills in a group of other recipients," says Sue. "They can also learn the many ways to use a Mini Mic 2+ and practice with the device at one of our gatherings – as with the Phone Clip and TV Streamer."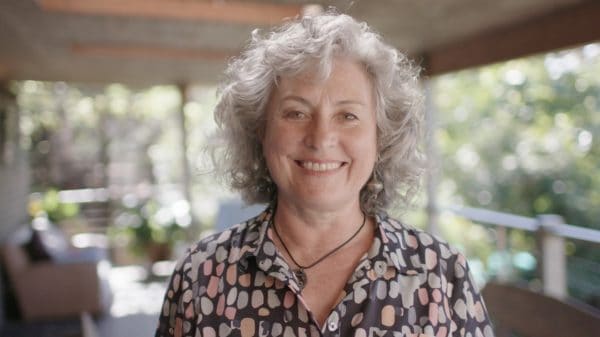 How can I find a group like this?
Ask your clinic about support groups or try online sources.  The Hearing Loss Association of America has a national organization and many local chapters across the United States. Find one near you! www.hearingloss.org
If you are unable to participate in in-person groups and would like other ways to access peer support for implant recipients, our YouTube channel has playlists with videos that you are certain to enjoy!
Our mobile app, Cochlear™ CoPilot, is another tool that's easy to use and full of tips and advice from other recipients from all walks on everything from listening in noisy situations and managing listening fatigue to reconnecting to music.
Other topics covered include:
Dealing with feeling self-conscious about hearing loss and the fear of what others think about cochlear implants.
Returning to work after activation; the challenges and emotions others face, how they have opened up to colleagues and adjusted to the workplace.
Practical tips to embrace your environment and how your typical daily life offers the best rehab program to practice listening.
How to take ownership of your hearing loss, communicate better and advocate for yourself in public places.
Navigating family dynamics and helping everyone adjust to life when a family member has a cochlear implant.
And much more…
Designed for iPhone, Cochlear CoPilot is convenient, free and available for download from the Apple1 App store. Get started today.
Apple, the Apple logo, Apple Watch, FaceTime, Made for iPad logo, Made for iPhone logo, Made for iPod logo, iPhone, iPad Pro, iPad Air, iPad mini, iPad and iPod touch are trademarks of Apple Inc., registered in the U.S. and other countries. App Store is a service mark of Apple Inc., registered in the U.S. and other countries.