What if you could have the confidence to pursue your goals at work or in your studies, or to try a new hobby? Would hearing more clearly help you feel included in your favorite activities or give you more independence? Five recipients share their experiences and what has surprised them most about having a new Cochlear sound processor.
New means more
"New" means Michelle is more adventurous
Even though Michelle had been doing well with her acoustics hearing system for seven years, she still found herself standing back in group situations, feeling a little left out. She confesses now that she didn't realize how much she was "actually missing" until she decided to get the next generation of sound processor.
"When I upgraded, it gave me the courage to try new things, to go out and be part of groups," says Michelle. She has recently joined a new quilting class with the confidence she'll "be able to hear the instructor."
Surprisingly, this is a story that's often told by both cochlear implant and acoustics implant recipients the world over.  The newfound confidence gained from having a new sound processor might lead them to compete in sports, learn a new skill or travel to new places. It may be as simple as being able to hear more clearly on the phone or online with friends.
For teenager, Jack, "new" means being included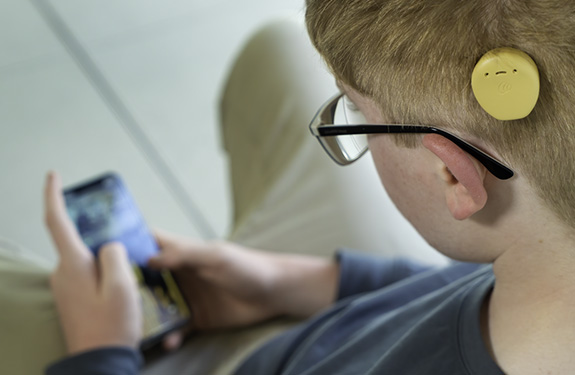 Sasha and Meredith have also noticed the difference two new off-the-ear sound processors have made to their teenage son, Jack, and his confidence in social situations. Like many young people, Jack loves to play games online with friends. With audio streaming directly to his two new sound processors, Jack is not only enjoying a better sound experience, but he's also able to talk with his fellow players in real time.
"The sound is clear and consistent, straight into his processors, providing invaluable social interaction – it's great to hear him laughing and chatting," says Sasha.
"New" means independence for Virginia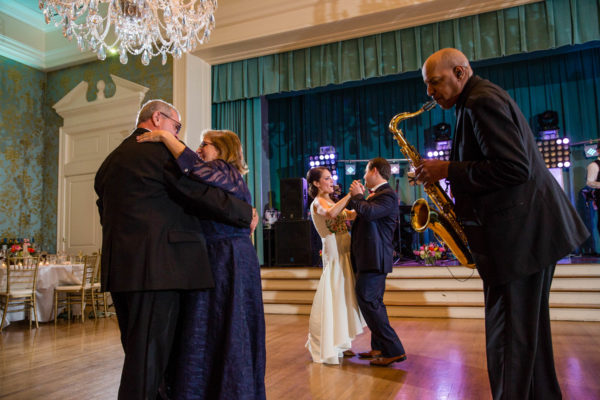 As a 67-year-old widow who lives on her own, Ginger says it's important to keep in contact with family and to be able to make her own medical appointments by phone. With her new sound processors, Ginger says, "I don't have to rely on other people. I'm totally independent."
"I love the Bluetooth®1 technology. The sound comes directly into both ears; I can hear on the phone unbelievably well … I was just blown away," she says of the latest technology built in to her next-generation devices.
For Anna, "new" means more joy in competing in sports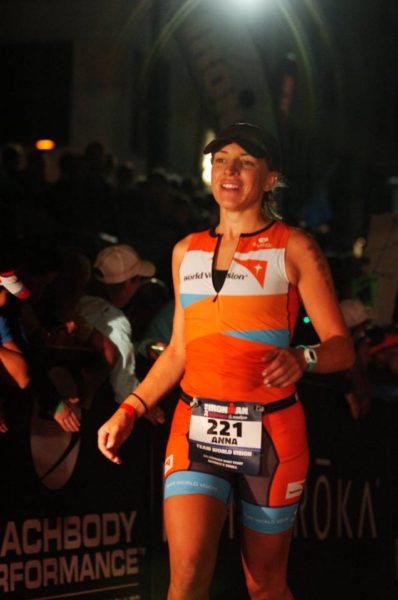 For triathlete, Anna, being able to hear throughout the race has made competing more enjoyable. It's the difference improved clarity, as-well-as, having the optional accessories for her new devices has made.
"I enjoy being able to hear people cheering, other swimmers encouraging me and having that feeling of safety," says Anna. Now, with Aqua+2 waterproof silicon sleeves for her two new sound processors, Anna no longer needs to remove her devices before hitting the water, and she can hear boats, jet skis and other competitors during the swim stage of the race.
"New" means more confidence for Angeline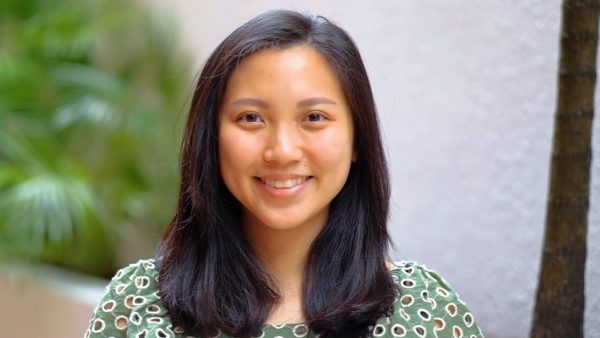 Angeline had always felt self-conscious about the visibility of her sound processor, so having a smaller, more discreet device was important in her decision to get a new device.
"I got really emotional because it was very well-hidden underneath my hair," says Angeline of her new sound processor. "And it gave me a lot of confidence."
For Soli, "new" means hearing more clearly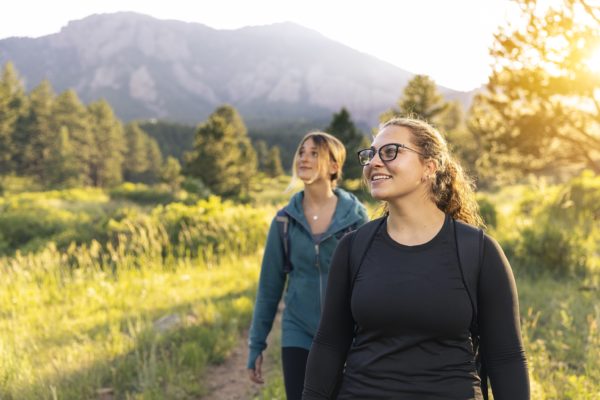 For teenager, Soli, being able to better hear her classmates and teachers has made a real difference to life at school.
"Immediately I could start hearing differences in sounds – the tiniest little whisper from the air conditioning or talking in conversations in other rooms," says Soli about the clarity of her new sound processor. "And no matter where I'm seated in the room or wherever I may be in the school, I can just hear conversations so much better."
Learn more about what a new Cochlear sound processor could mean for you. Visit Upgrading Your Device>
The Bluetooth® word mark and logos are registered trademarks owned by Bluetooth SIG, Inc. and any use of such marks by Cochlear is under license.
The Nucleus 7 Sound Processor with Aqua+ is water resistant to level IP68 of the International Standard IEC60529. This water protection only applies when you use a Cochlear Standard Rechargeable Battery Module or Cochlear Compact Rechargeable Battery Module. The Kanso 2 Sound Processor is dust and water resistant to level of IP68 of the International Standard IEC60529.