With the festive season in full swing, music will fill the air as people come together over the holidays. Music does more than just make us happy! Musical activities can help you improve speech perception. Find out what Dr. Ritva Torppa suggests for activities you can do at home.
Music plays an important role in our lives – it brings us joy, it allows us to express ourselves and it brings people together. For many people, reconnecting with music after receiving a hearing implant can be life changing.
"Whether it's singing or dancing or listening, music is everything to me," says Romy, a cochlear implant recipient. "I'm so relieved I can finally hear music again," she says of her experience with an implant.
It turns out that music does more than just make us happy, says Dr. Ritva Torppa (PhD).  A speech therapist and researcher from the University of Helsinki in Finland, Dr. Torppa shares tips and advice in our latest release of new content for Cochlear™ CoPilot.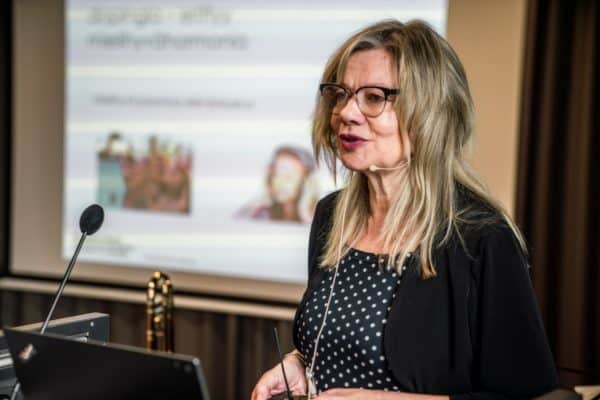 Cochlear CoPilot is our mobile app to help you build your listening confidence and live with hearing loss in the real world. The app features articles by clinical experts and recipients on a range of topics – from listening in noise and managing listening fatigue to reconnecting with music. In addition to Dr. Torppa's suggestions, implant recipients can practice listening to music with games in Bring Back the Beat, another app from Cochlear.
A video of Dr. Torppa's lecture "Three ways to use music to help improve speech and language if you have a Cochlear™ implant" is available in CoPilot!
"In our recent review article1, we found that in several studies, music intervention improved music perception of CI users, speech perception in silence and noise of CI users and also language learning of CI users," she said speaking at a Cochlear Family event in Europe for recipients.
"We also found evidence that music intervention improves the brain structures related to speech perception2 3 4 5."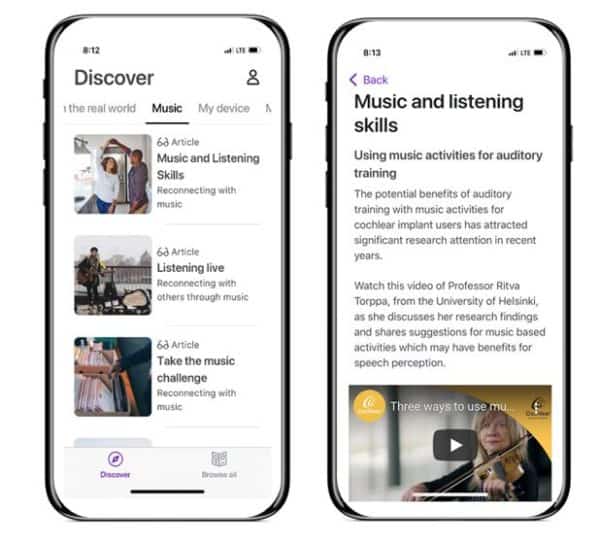 How to get started
So, what musical activities should you focus on and how can you get started?
Dr. Torppa says playing any musical instrument can help whether it's piano, guitar or violin and so on.
When listening to music, one of her top tips is to start simple. For example, start by listening to your favorite music – initially with just one instrument.
"Then increase the difficulty little by little by adding musical instruments to the background," she says.
Singing can also help. When you play a musical instrument, sing along and ask a family member or a friend to tell you when you have hit the right pitch.
Whether you're listening or playing music for the love of it or to improve speech perception, take a moment to enjoy the experience, like Daniel: "For most of my life, I haven't been able to hear the high notes of a piano. Now I can and that makes me very happy."
To find out more about how you can reconnect with music and use Cochlear technology to stream to your sound processor, download Cochlear™ CoPilot.
Along with expert advice, you will find:
A guide to apps that allow you to sing along to song lyrics
Tips to make your own music play lists
Advice from others about what steps to take to reconnect with music
The role of community singing groups and dancing
Music challenges and much more.
Download Cochlear CoPilot today for free from the Apple6 App store.7