Have you heard some of the hearing therapy myths? "I feel the biggest barriers recipients have to auditory rehab are time, complexity and necessity," says Wynn, who has a cochlear implant and is also a Cochlear Volunteer. Enjoy this debunking of five hearing therapy myths for people with cochlear implants.
Thinking about hearing therapy to get more out of your hearing experience?
Even with the most up-to-date technology, living with hearing loss can be a challenge. But research shows that many adults with cochlear implants are not aware of the benefits of active hearing therapy practice because of the perception that technology is enough.1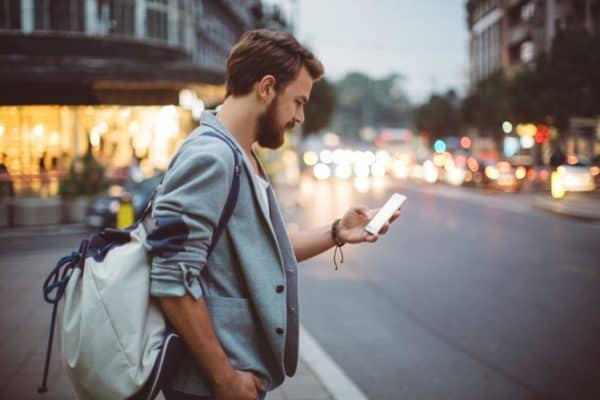 While you may be very happy with how you are doing with your cochlear implant, aural rehab tools that involve gaining knowledge and active skills training may help you achieve broader real-life listening and communication outcomes. 2 3
"I feel the biggest barriers recipients have to auditory rehab are time, complexity and necessity," says Wynn, a cochlear implant recipient who is a Cochlear Volunteer supporting others with implants. "Recipients don't seem to want to invest a big chunk of time everyday sitting at a computer working on a listening program."
With this in mind, we developed Cochlear™ CoPilot4, a free mobile app designed for iPhone® with interactive activities and information to help you build listening and communications skills.
Here are five hearing therapy myths debunked – and how Cochlear CoPilot is designed to help.
Myth: I'm doing fine – I don't need hearing therapy!
Do you have an image of driving to an office to practice listening skills with a professional? This is one of many possible solutions – but may not be an option for you. Insurance may not pay for professional hearing therapy, or it may be too hard to fit into your busy lifestyle. You can benefit from targeted listening practice but also from tips provided by your fellow recipients or how-to modules on technology that you may not have tried yet!
Cochlear CoPilot is a comprehensive tool – a one-stop shop of information and how-to guides to help you get the most out of your hearing technology.
"CoPilot can help people with auditory rehab because it's portable, and almost everyone has a smart phone," says Wynn. "The app is easy to use and can be done in short sessions. I think the listening exercises could be done waiting for an appointment or a few minutes in a lunch hour."
You'll find practical tips from other recipients on a range of topics – from traveling internationally, to streaming podcasts and audiobooks, to tips on living an active lifestyle with hearing loss. There is something for everyone!
Myth: I don't have time to practice or do activities!
Christine, who has had her cochlear implant for 15 years knows all about careful time management: "I'm a Mom of three children aged 13, 10 and 6 and own a small but growing IT consulting company. Since my life is pretty crazy, I usually only have 10-15 minutes here and there."
Cochlear CoPilot has been designed for people like Christine – enabling you to focus on a personalized skill or piece of information on demand.
"I always have my phone with me and to do quick exercises a couple of times a day is fun and interesting and really makes me focus on listening skills," she says.
"With CoPilot, I love the little listening exercises… I like how they are short. I can do them anytime –waiting to pick up a kid from soccer practice – so it makes it easy to do."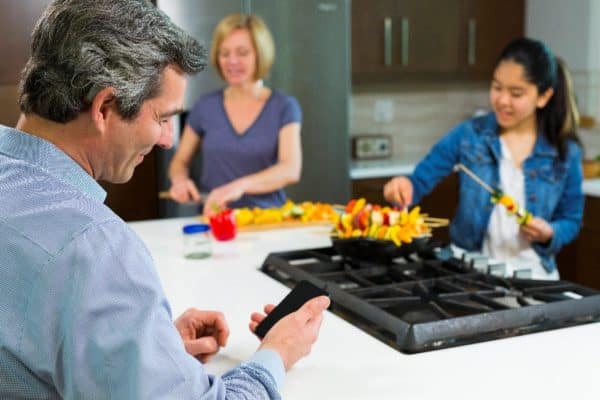 Myth: I can't do hearing therapy at home because I live alone!
Using an app means that you have flexibility and independence!
Cochlear CoPilot has lots of tips on how to stream and use audiobooks to help you build listening skills, plus interactive exercises to use without a practice partner – at your own pace and in your own time.
Myth: It's too hard – I don't know where to start.
"Many of the other methods are great, but are very open ended," says Christine. They usually say things like 'read an audiobook', 'listen to music', 'practice identifying sounds' – things that are great, but very vague and hard to really just get started.
Research shows that having tools to manage your own hearing loss in collaboration with your hearing care professional is one of the key components of successful rehabilitation.5
"I really like how CoPilot gives structure on what to do to help improve my hearing. 'Go listen to music' sounds easy enough but it's not as easy and fun to do so in a learning way.
Having a guided app takes away the guesswork and also helps by giving you feedback."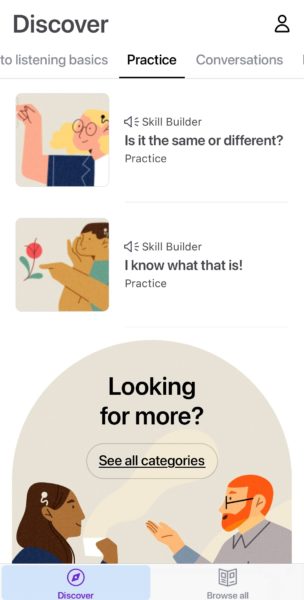 Myth: I've had my implant for years – this is not for me.
The adult brain continues to change and adapt throughout our lifetime. 6 7 8 It doesn't matter whether you've had your cochlear implant for 6 months or 6 years, and your age doesn't matter either. Research shows that targeted exposure and practice can help you to improve your listening and communication skills9.
Cochlear CoPilot has been designed with this in mind and features skill training to support auditory learning through active engagement and focused attention.
And because you will encounter different life stages, Cochlear CoPilot is full of information and tips to help you navigate new experiences, events and milestones with your device.
Why not check it out? Cochlear CoPilot is free and easy to download. Get started today. Download Cochlear CoPilot for free from the Apple® app store.