For those with a new hearing device, learning to listen again can be challenging – and practice can help. You may notice that with your hearing device, things don't sound quite the same as they did before you experienced hearing loss. Maybe some sounds returned to you right away, while other sounds are taking longer to recognize and identify. The good news is, if you spend a few minutes each day dedicated to practicing your listening, you may be able to improve your long-term hearing performance. Cochlear created the Hearing Rehabilitation Manual to help you do just that, with real-life hearing exercises you can complete with a practice partner from the comfort of your home.
The Hearing Rehabilitation Manual has been renovated, with new exercises and instructions to make the experience easy to follow. The listening activities are designed to be completed with a practice partner, which can be any family member or friend who has a few minutes of free time to help you practice your listening skills. You and your practice partner will take turns holding the Hearing Rehabilitation Manual as you progress through listening practice exercises, available in English, Spanish, and French.
What kinds of exercises are in the Hearing Rehabilitation Manual?
Recognizing environmental sounds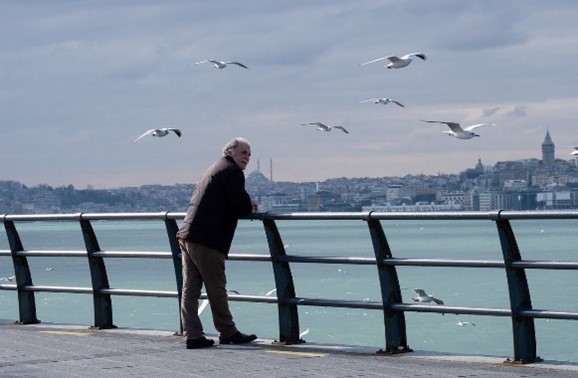 One of the most exciting parts of listening with a hearing device is being able to hear and identify the sounds of the world around you. The Environmental Sounds listening practice activity walks you through common household and neighborhood sounds, with a checklist to help you keep track. Alone or with a practice partner, you can listen for the sounds around you, including:
Birds chirping
The doorbell ringing
Footsteps
A cat purring
Rain on the roof
Sirens in the distance
Waves at the beach
Tracking these sounds as you begin to hear and recognize them can help you celebrate your hearing wins.
Using context to recognize words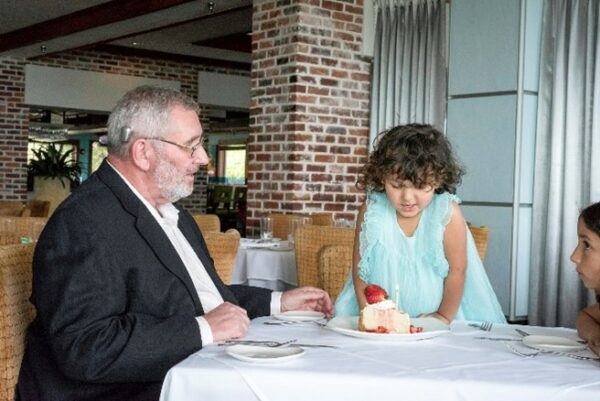 Another exercise in the Hearing Therapy Manual that may help you improve your listening skills with word recognition is using context to recognized words. In this activity, your practice partner will tell you the category of words, and then speak a word from the category loudly and clearly. You'll repeat the word you hear. Some examples of categories include animals, months of the year, colors, and vehicles. For the category "desserts," you'll listen intently while your family member or friend says distinctive words like:
Hot Fudge Sundae
Strawberry Shortcake
Coffee Cake
Key Lime Pie
Banana Split
Fudge Brownies
Chocolate Chip Cookies
Root Beer Float
Hearing in noise and on the telephone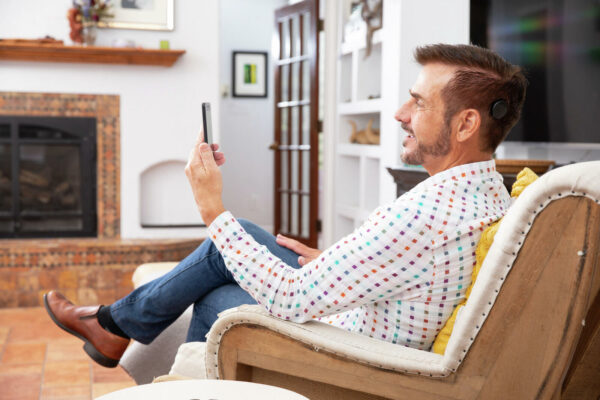 As you progress through the Hearing Rehabilitation Manual, the exercises get more challenging. For example, one of the final exercises in the workbook is hearing in noise and talking on the phone. The manual provides step-by-step instructions, listening activities, and tips for these more challenging listening activities. It suggests ideas for creating varying levels of background noise, like opening a window, turning on a fan, or playing white noise or quiet music. The manual also gives listening exercises and strategies for talking on the telephone, along with instructions for pairing your sound processor to your compatible smartphone to stream phone calls directly to your hearing device.
Helpful tips for using the Hearing Rehabilitation Manual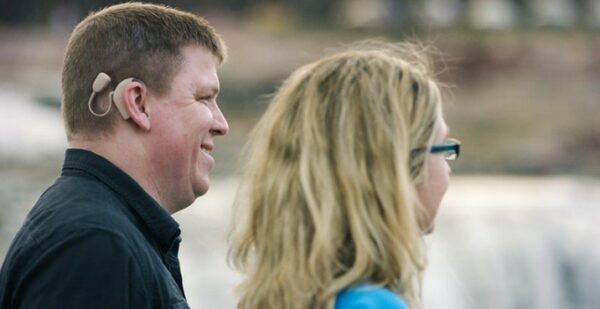 Focus the practice on the implanted ear. If you have an implanted hearing device in one ear and a hearing aid in the other, take the hearing aid off your other ear. If needed, consider putting an earplug in the non-implant ear. If you are bilaterally implanted, consider doing exercises on one ear at a time, focusing on the most recently implanted ear, and also with both ears together.
Sit side-by-side with your practice partner. If the instructions are to avoid lipreading, sit next to each other facing the same direction. Your practice partner should sit on the same side as the ear that needs the rehabilitation exercise. This way, you can hear your practice partner clearly without lipreading, and they don't have to cover their mouth which can muffle their words and make it harder for you to understand.
Practice your listening each day. You may see better results with your hearing rehabilitation exercises if you set aside some time each day to work on them. Spending 20-30 minutes on listening practice, when you're feeling fresh and relaxed, may help you get the most benefit from the activities. In addition to dedicated hearing practice activities, you should wear your sound processor as much as possible each day – ideally, 10 hours or more.
Don't have a practice partner? If you don't have someone who can practice with you regularly, Cochlear offers several resources for you to practice on your own, including the Cochlear™ CoPilot1 mobile app, available on Apple devices,2 and the Telephone with Confidence resource available in English and Spanish.
Want more options to practice your listening? Our Rehabilitation Resources website offers a variety of hearing rehabilitation activities and opportunities.
For complete smartphone compatibility information, please visit www.cochlear.com/compatibility
Apple, the Apple logo, Apple Watch, FaceTime, Made for iPad logo, Made for iPhone logo, Made for iPod logo, iPhone, iPad Pro, iPad Air, iPad mini, iPad and iPod touch are trademarks of Apple Inc., registered in the U.S. and other countries. App Store is a service mark of Apple Inc., registered in the U.S. and other countries.