Do you think a hearing test done on your phone can be as effective as a hearing test done in the clinic? Research shows it can! It's just one myth about remote care… can you guess the others? Learn more about the 5 myths of remote care.
What is remote care?
Have you heard about remote care, or telehealth? It's becoming more common in many areas of health care, including hearing health. But what really is remote care? It simply means the ability to access care without a physical visit to your clinician, usually through a computer or smartphone. While it's grown in popularity, so have some myths: like it's only for the tech savvy, that the quality of care will be lower, or that it replaces in-person care. But those simply aren't true.
With Cochlear™ Remote Care12 now available in over 20 countries and potentially coming soon to your clinic, let's look at five common myths about remote care.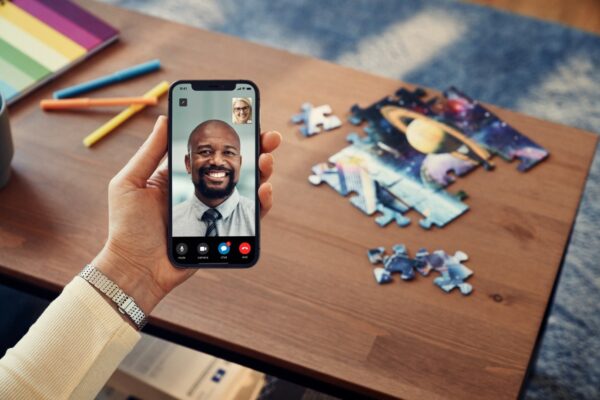 Myth 1: The quality of care is not the same as a visit to the clinic
Not true. In fact, a study finding that Cochlear Remote Check, a hearing assessment completed through the Nucleus® Smart App, could identify 94% of the same issues a clinician identified during a clinic visit.3
And the experience of using Remote Check is also positive, with 89% of surveyed patients saying they would use Remote Check again4 and 92% of surveyed clinicians saying it met or exceeded their expectations.5
Myth 2: I need to be tech savvy
If you can perform simple tasks on your smartphone, such as sending a text message or answering a call, you will find virtual care solutions easy to use.
Cochlear provides simple, step-by-step instructions for Remote Care solutions. When surveyed, 84% of Cochlear recipients found it easy or very easy to complete a hearing assessment6 and 8 out of 10 found it easy to complete a video appointment using Cochlear Remote Care solutions.7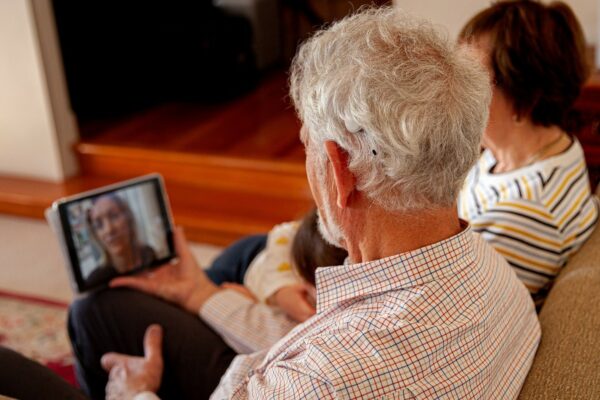 Myth 3: I'll have less contact with my clinician
The relationship you have with your clinician is important to both of you. That's why with Cochlear Remote Care, your clinician is still the one providing your care. The aim is to help your clinician monitor and manage your hearing more consistently and conveniently, either through a remote hearing assessment or a video call appointment.
Remote Care offers more ways for your clinician to connect with you and provide care when you need it. When surveyed, clinicians said being able to maintain their connection with patients was one of the main benefits of Remote Care, with 8 out of 10 recipients agreeing this was a key advantage.8
Myth 4: If I start using remote care it will replace clinic care
Not true. Even if you like the idea of being able to access care without a clinic visit, you may not like the idea of never visiting the clinic. But Cochlear Remote Care is not designed to replace clinic care – it's about providing both you and your clinician with more options.
Remote Care helps deliver convenient access to care when it's needed. Using the video-calling feature to meet with a patient, one clinician explains: "I had a Remote Assist appointment with a young woman who found her MAPs had become a bit soft and who wanted more loudness. We could see and hear each other clearly, I made the increases, and she was then able to listen to people at home to be sure she was happy. The whole appointment took eight minutes."

Myth 5: I don't need remote care as I have no trouble getting to the clinic
For most of us, it's easy to see the benefits of remote care for people who live a long way from the clinic, or who have work or family responsibilities. As one recipient told us: "Remote Assist is very convenient. I saved travel time, saved money on fuel, and I did not lose any time at work. Felt like I was there in person."
But there are other reasons to use remote care. Have you ever experienced a minor issue that doesn't seem worth a clinic visit but still impacts your hearing? Or have you ever been traveling for work or holidays when something went wrong, and you needed help from your clinician? Or are you progressing well, but still want the reassurance of knowing your clinician is monitoring your hearing? Remote Care could help you in all these situations.
If you think Cochlear Remote Care could be a good option for you, talk to your clinician or visit the Cochlear Remote Care page for more information.