From meeting a new date for the first time to commanding the boardroom, people with a cochlear implant are constantly navigating different situations that require the right mindset and skills to communicate well. Gael, an author and recipient, has some advice to help you enrich your life with hearing loss.
Did you ever wish you had a practical guide to manage different hearing situations? Like whether to disclose your hearing loss on a date, how to navigate work phone calls, or where best to sit in a restaurant?
Gael, who has congenital hearing loss, a cochlear implant and hearing aid, has written a new book with practical advice to help people manage these situations and more.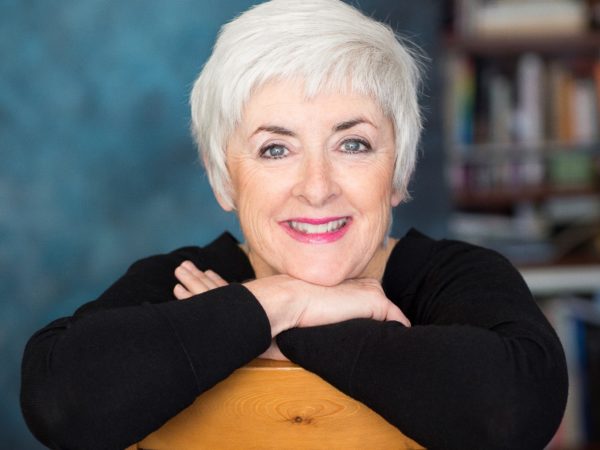 Gael and her co-author Shari, who also has hearing loss, tackle many of the tough issues that people living with hearing loss encounter every day.
For example, knowing when to disclose hearing loss on a date with a potential partner. Gael writes: "Do you say your name and pop out with: 'I have hearing loss, and this is what I need you to do if we're going to have a good conversation and possibly a great relationship?' or "Perhaps you don't want to disclose your hearing loss right away, worrying, 'Maybe my date will be turned off by it."
A guidebook for communicating better
To help address these dilemmas and many others, Hear & Beyond: Living Skillfully with Hearing Loss, is full of practical advice and covers everything from developing a positive mindset about living with hearing loss to fulfilment in the bedroom.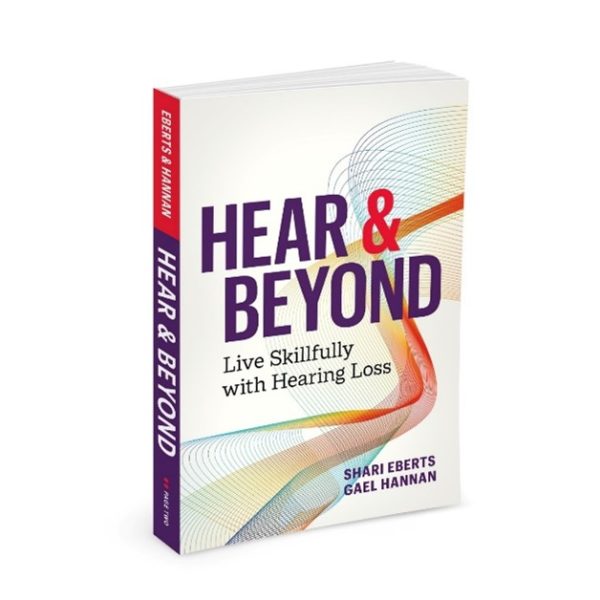 "This is the guidebook that neither of us had in our journeys," says Gael. "I could have used this book back in my 20s. I felt that need, and I always wanted  to write a book that really laid it out."
"That was my inspiration, because I know that people still need that information. Because regardless of when your hearing loss first occurs, you have to start at the beginning of learning how to live with it."
Gael also shares practical advice in Cochlear™ CoPilot, a mobile app we developed full of information, practical tips and interactive activities to help you live confidently with hearing loss in the real world.
In the app, Gael talks about the importance of "owning" your own hearing loss and advocating for yourself because, she says, everyone has a right to be able to understand and communicate. She also shares her five top tips to take ownership of your hearing loss and communicate better.
Although Gael grew up with hearing loss, she was a mature adult when she fully realized its impact. "I was 40 years old and I was pregnant. And for the first time my hearing loss wasn't just about me," she said. "I'm going to have a baby. What if I don't hear him crying in the night? What if I don't hear him burp, will he blow up? There were no resources for those types of questions."
Finally, after decades of experience with hearing loss and a first book called The Way I Hear It, Gael set out to fill this gap and create a practical guide with fellow author Shari.
Living with hearing loss, how to date and more
So, what's some of Gael's top advice in the book? Start by changing your mindset.
"The mental approach you take is a key strategy to living skillfully. We call it mind shifts: taking a clear look at how we view our hearing loss can be one of the biggest steps forward that we take," she explains.
"Then there's the technology," says Gael, stressing that it's important to understand the value to quality of life through using your hearing implant, hearing aid, and any other tools and resources. These range from FM loops in a movie theatre to apps on your smartphone.
Another game changer for Gael was learning not to bluff, or at least trying to bluff less because it's an easy trap to fall into: "Learning how to advocate for yourself and how to tell people who you are and what you need is crucial. You have the right to hear and be heard. You have the right to participate. If you accept that, that's going to take you places."
In their book, Gael and Shari share tips to manage everyday life situations, including romantic relationships – such as when and how to tell someone you're dating about your hearing loss and how to have a fair fight with your partner.
For other situations, like eating out at restaurants, managing a work meeting, or just going out and about with friends and family, the book features a set of "hearing hacks" that cover specific situations. Here are some highlights:
Let people know your needs. Communicate with the people around you that you require certain things to hear well. In a restaurant, this might mean asking for a quieter table, or a specific seat.
Plan ahead. No one will be able to anticipate your needs better than you. Before you go out, whether it's on a date or to a work event, think through what you might need ahead of time and prepare as much as possible. This could include packing spare batteries or bringing a friend to be your "hearing buddy."
Be the early bird. Arrive early so you can choose the best seat, and make sure you have your hearing settings optimized, like turning on ForwardFocus* or setting up a True Wireless™ accessory, like the Mini Microphone 2+.
Why this is so important
Gael says others around you might not realize the communication challenges or frustrations you're experiencing in a listening environment, but you have the power to improve the situation.
She believes everyone can learn to live more skillfully with their hearing loss.
"Your relationships will definitely improve and be enriched. Hearing loss has a major impact on a relationship between you, your spouse, your children, everyone around you. It starts with you," she says.
"Your life with hearing loss can be better than it is now. My life with hearing loss – my gosh! I got my cochlear implant and it was like 'Wow'! And it gets better over time. But I have to work at it. I have to make those mind shifts."
Learn more about Gael, dating with hearing loss or her latest book, "Hear & Beyond".