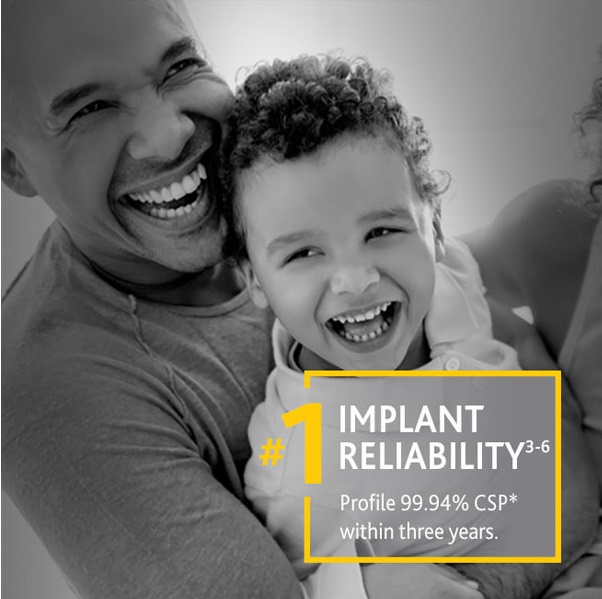 We know choosing a cochlear implant is a big decision. Whether it's for yourself or your child, you want to trust that you are choosing the best hearing solution for today and for a lifetime.
Along with hearing performance, implant reliability is an important consideration when making your decision on a cochlear implant brand.
The reliability of the implant you choose is a measure of product quality, and it means peace of mind not just today but for all the years to come.
Our implants are the most reliable in the industry, which is one of the reasons why we are the most chosen and most trusted hearing implant company.1-2
With over 300,000 implants worldwide, no other company can match our record for implant reliability.3-5
But don't take it just from us, hear straight from Holly Taylor, our first pediatric Cochlear Implant recipient who received her implant 30 years ago…
Whether it's the most reliable implant today, over time and for children… you're choosing quality when you choose us. Choose Cochlear.
---
Cochlear Americas [Data on file] – Guidepoint Market Share Data, 2017 April.

Cochlear Annual Report, 2016 August [Internet: pdf document]. 2016 August [cited 2017 May 1]. Available from: www.cochlear.com.

2017 Cochlear™ Nucleus ® Implant Reliability Report, Volume 15, January 2017 [cited 30 May 2017].

Reliability You Can Count On [Internet]. MED-EL. April 2017 [cited 30 May 2017]. Available from: http://www.medel.com/reliability-reporting/.

Comparing latest generation implant reliability among manufacturers. Cochlear™ Nucleus Profile that has a Cumulative Survival Percentage (CSP) of 99.94% over 3 years compared to MED-EL SYNCHRONY implant that has a CSP of 98.96% over 2 years and HiRes 90k Advantage (by Advanced Bionics) has a CSP of 99.65% over 3 years. See reliability reports above. Data may be subject to updates by each manufacturer.