Born with hearing loss, Dr. Laura Pratesi is an Audiologist who focuses on the whole person. She shares the importance of aural rehabilitation for adults and how she implements aural rehab into her practice.
Laura Pratesi, AuD1, discusses the importance of aural rehabilitation and how she puts it into practice.
What is the value of aural rehabilitation for your adult patients?
"Aural rehabilitation is immensely valuable. I recommend it to patients at just about every stage in their hearing wellness journey. I explain that aural rehab is like 'physical therapy for the brain'. Whichever skills the patient wants to strengthen or develop, we create a treatment plan and a goal to work towards. I use certain speech in noise tests (such as the QuickSIN or AzBio), as well as questionnaires such as COSI, APHAB, HHIA, HHIE, as benchmarks, to track their progress."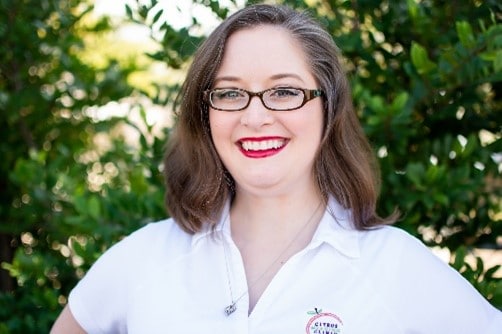 Data shows that aural rehab is important for adult patients – how do you implement into practice?
"Pre-COVID, we were working on developing a weekly in-person group therapy session. I think that patients can learn so much from each other, knowing there are others in the same boat. Group therapy would also give patients the opportunity to listen to lots of different voices (male and female, accent variations, loud and softer talkers, etc.). COVID-19 certainly changed our plans and brought an additional level of complexity as masks hamper lipreading and distort speech signals while quality degrades over distance. We were not sure how to overcome this. So during this time, I have focused on working with patients individually, and having them complete homework by themselves or with family members."
At what point in the treatment process do you bring up rehab? For whom?
"I bring up aural rehab from just about day one. In private practice, if patients are at my office, it is because they notice they are struggling. They have acknowledged that there is an issue, and they want to get to the bottom of it. I listen carefully to their symptoms and concerns. Even patients whose test results fall into the "normal" range may not be performing as optimally as they would like. For some patients, their challenge may have more to do with auditory processing than anatomy and physiology, but that does not mean that their struggles are not real, and do not need to be addressed. If a patient is in front of me with a complaint, then I will work with them to find a solution to their problem!"
How does an aural rehab program impact your practice?
"I believe focusing on aural rehabilitation means that our clinic is working to treat the whole person. We cannot just fit a set hearing aids or a cochlear implant and call it a day. When the brain has been deprived of certain sounds (sometimes for decades), it's going to take time to learn how to hear and process again. I was born with hearing loss myself, and I did not hear much in my left ear for the first 20+ years of my life, until I got a hearing aid. I remember the time it took to get adjusted to hearing my refrigerator humming and my clock ticking. I was about two years into wearing my own hearing aids until I could tolerate them at the full volume recommended for my hearing loss.
Even now, if I switch between old and new technology, or change between hearing aid brands, it takes about 2-3 weeks for my brain to adjust to the differences. It only makes sense that it will take time for others to adjust as well. Factors to consider include the patient's duration of deafness, pre- or post-lingual on-set of hearing loss (i.e. before or after speech development) and interventions used to date. As a provider, and as someone with hearing loss, I think it's important we address the person as a whole. Many are seeking better access to sound and greater ease with communication. Why would we not want to try to address those concerns?"
How has Cochlear™ CoPilot been integrated into your program?
"Cochlear CoPilot 2 has been an effective addition to my aural rehab tool box. It has previously been a challenge to find quality, affordable solutions for my patients. There have been programs that have been discontinued, others that are not cost effective, some that are cumbersome or not intuitive. I love how the lessons build off of each other, and the tasks gradually become more complex. If the beginning tasks are too easy, you can jump ahead. If the exercise is too hard, you can go back and work on the skill set that builds up to it. You can focus on names or numbers or street addresses or whatever. I found the exercises to be applicable to real conversations and real interactions."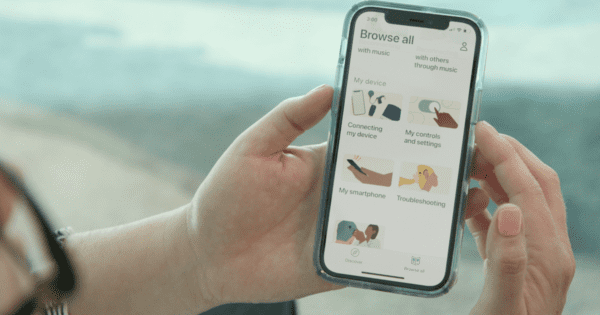 How have your patients used and benefited from Cochlear CoPilot?
"I think that any kind of listening exercise can be beneficial, but I love that patients can stream directly to their processor/hearing aid, or can turn one side off and work an individual ear at a time. It's been very easy to get the app downloaded and installed for my patients. I set aside a few minutes of their appointment time to go over and practice some of the first lessons. Everyone has found it very simple and easy to use, and not intimidating at all. My patients like the streaming aspect the most – and that they can do the exercises anywhere at any time. I try to get patients to commit to at least one hour a day of dedicated aural rehab time. Snagging 10-15 minutes here or there, they can accomplish that easily!"
Download Cochlear CoPilot for free from the Apple® App Store®.3
Laura Pratesi, Au.D. is owner of Citrus Hearing Clinic LLC in Clermont, Florida. Dr. Laura received her Bachelor of Science in Communication and Sciences Disorders with a concentration in Human Development from Auburn University in 2008, and her Doctor of Audiology degree from Auburn University in 2012. During her time at Auburn, she had the opportunity to work in a variety of clinical settings including in a school system, hospital system, VA facility, ENT practice, private practice, and assisted living facilities. She has extensive experience in working with both pediatric and geriatric populations, as well as veterans. Audiology is not just a profession for Dr. Laura, but also a calling. Diagnosed with a progressive hearing loss at age 5 years, she was first fit with amplification by her classmates while at Auburn University. Having struggled with untreated hearing loss for years while falling into care gaps, Dr. Laura is passionate about proper identification, diagnosis and intervention of hearing and balance disorders for patients of all ages. Dr. Laura has been featured as a Woman of the Year for 2020 by Orlando Magazine, a HearStrong Champion, was a part of the Docs with Disabilities campaign by the University of Michigan, and was featured on multiple podcasts, including Orlando Lady Boss. She is a Fellow of the American Academy of Audiology, has her CCC-A from ASHA, is a member of the Academy of Doctors of Audiology, and is a member of the Florida Academy of Audiology. Since April 2021, she has been a member of a FLAA Task Force charged with updating Audiology Statutes in the state of Florida. At her practice, she does contract work for the Veteran's Administration, the Department of Vocational Rehabilitation, the Lake County School System, and the Social Security Administration. She resides in Central Florida with her husband, their five year old son, four cats, and two hermit crabs. In her free time, she is a volunteer at Clermont First United Methodist Church, and the former Publicity Chair board member of the Moonlight Players community theater (on hiatus due to Covid-19).
For compatibility information visit www.cochlear.com/compatibility
Apple, the Apple logo, Apple Watch, FaceTime, Made for iPad logo, Made for iPhone logo, Made for iPod logo, iPhone, iPad Pro, iPad Air, iPad mini, iPad and iPod touch are trademarks of Apple Inc., registered in the U.S. and other countries. App Store is a service mark of Apple Inc., registered in the U.S. and other countries.