Do you love events like the upcoming Tour de France, but find subtitles are not always accurate during live broadcasts? Learn from other hearing solution recipients who use accessories that can help enhance your hearing experience.
Arguably the world's greatest cycling event, the Tour de France, kicks off in July, which will see many cycling fanatics and armchair enthusiasts alike tuning into the always-thrilling TV coverage.
But how do you enhance your experience of the event?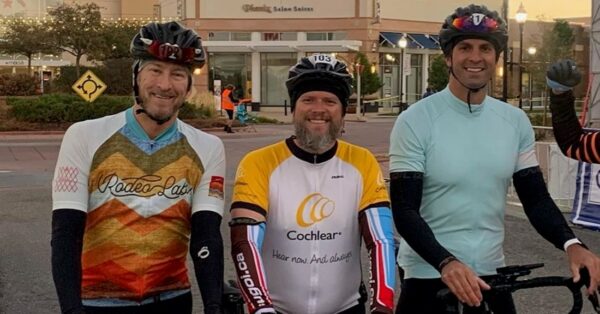 Tony's experience
Tony, from the UK, loves watching live sports, but he says subtitles can be problematic or almost non-existent during broadcasts of live sporting programs.
For this reason, he and others have found the Cochlear™ Wireless TV Streamer helps enormously.
"With the TV streamer it is so good to hear the commentary during a race, which adds enormously to my enjoyment. I can also hear the interviews with the athletes afterwards, which is a bonus," says Tony.
Barry's experience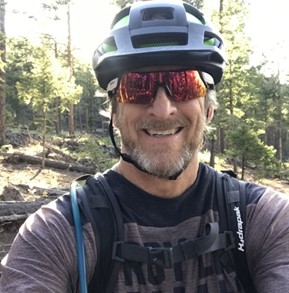 Barry, an avid cyclist, and Cochlear employee who lives in the US, agrees that streaming from his TV straight to his sound processors is a game changer when it comes to enjoying live sports.
Greg's experience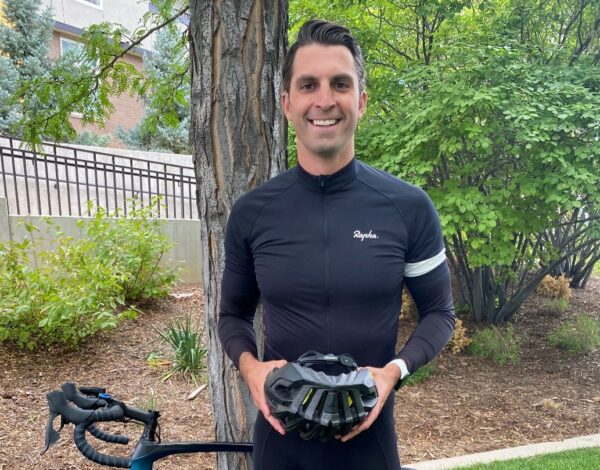 Greg, from the US and fellow Cochlear employee, is also planning to use his TV streamer to tune into televised live sports while cooking dinner: "Our kitchen faces away from the TV, so I'm going to start using the TV streamer while I prepare dinner."
To watch at home, you can stream audio directly from your TV to your Cochlear Nucleus® 8, Nucleus® 7 or Kanso® 2 Sound Processor with a  Cochlear Wireless TV Streamer.
And if you are out and about and don't want to miss any of the action, you can stream directly from a compatible Apple® or Android™1 device without needing extra accessories.
If you'd rather be out on your bike in the fresh air rather than watching the Tour de France, recipients use bike helmets that allow them to wear their sound processors while out riding. It might require trying on a few different helmets to find the best fit, but they tell us it's definitely worth it to be able to hear while cycling.
An avid road and mountain bike rider, Barry lives for taking to the trails regularly. He has both the Cochlear Kanso 2 and Nucleus 8 Sound Processors but prefers the latter for recreational activities as he finds they fit better under his helmet.
Caroline's experience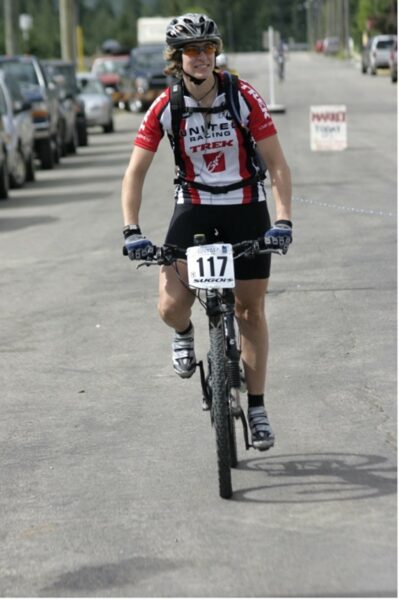 Meanwhile, Caroline from Canada, has no problem wearing her Nucleus Kanso Sound Processor under her helmet and appreciates the feeling of safety being able to the hear while on the bike.
"I didn't always feel safe riding with hearing loss. It can be a real hazard if you can't hear fellow cyclists on the trails or cars on the road. But there was no need to worry. 'Mo' (my sound processor's nickname – short for 'more sound, more love, more life') fits perfectly under my helmet."
And while Caroline may not have competed in the Tour, she is no stranger to endurance riding. Despite only discovering biking as an adult, she has competed in the 'Trans Rockies Challenge', an epic 7-day 700 km mountain bike ride across the Canadian Rocky Mountains.
"It's considered to be one of the most difficult mountain bike races in the world. A fraction of the starters finish."
"With my sound processor, my experience on the bike has been incredible and has opened a whole new world."
Visit our Cochlear online store for more information about the Cochlear Wireless TV Streamer along with our other accessories, to enhance your watching experience. [Learn More]
Cochlear's range of Smart Apps and Support Apps are available on App Store and/or Google Play. For information regarding the sound processors, operating systems and devices that are compatible with the Cochlear's range of Smart Apps and Support Apps, visit www.cochlear.com/compatibility. Android, Google Play and the Google Play logo are trademarks of Google LLC. Apple and iPhone are trademarks of Apple Inc., registered in the U.S. and other countries. App Store is a service mark of Apple Inc., registered in the U.S. and device without needing extra accessories.