Allie G., member of the U.S. Deaf Women's National Team, has played soccer nearly her whole life and has been on the national team since 2009. Below, Allie shares her story, what it's like playing soccer with and without her cochlear implants and what the sport taught her about teamwork and herself.
"I was diagnosed with profound hearing loss at six weeks old, so I was born profoundly deaf. I got my first cochlear implant in 1999 at age 11, and I got my second side done in 2009 after my first Deaflympic Games in Taiwan.
I chose Cochlear because it just fit my needs. My younger sister received her first cochlear implant when she was four (I was seven at the time), and based on her success with Cochlear, I knew it would be the right one for me too.
I started playing soccer when I was four years old. I actually didn't pick the sport. My parents, who were avid athletes growing up, just signed me up for soccer. They definitely did not think it would become a lifelong love of mine. I mainly play outside midfield, but I try to make myself as versatile as possible so I can help the US Deaf Women's National Team as best as I can.
Playing soccer with cochlear implants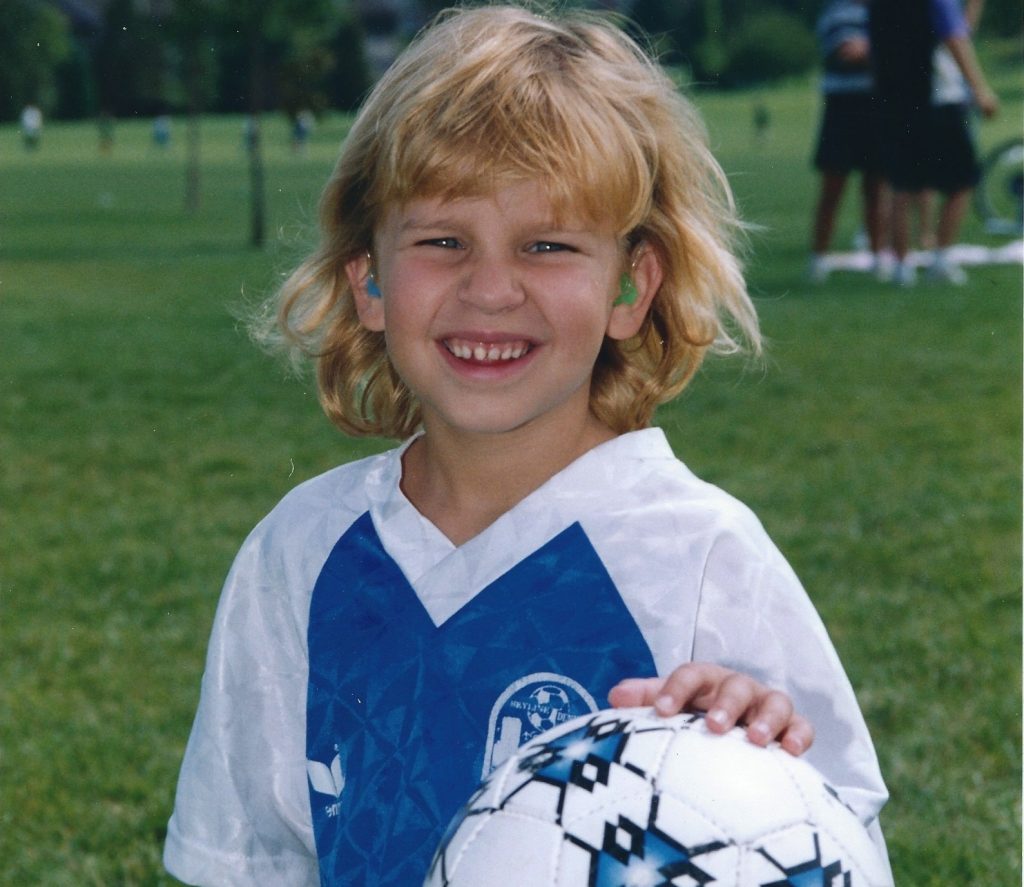 Growing up, I was always the only deaf person on my soccer teams, and it never was an obstacle for me.
My biggest challenge was hearing and understanding my coaches during practices and games because the field was so big. Mind you, this was also back when the technology wasn't as advanced as it is now.
However, my teammates were always incredibly supportive and helpful. They were always ready to help me whenever I asked for clarification. If my coach had specific instructions for me, they would pass it on to a player close to me and she would tell me.
On the field, I wore a headband and used an earmold to help keep my sound processor in place while playing.
I've always believed in advocating for myself, which is something that my parents encouraged me to do since I began playing sports. For those with hearing loss who want to talk to your coaches or teammates about your cochlear implant, it is a matter of perspective and patience. The way you approach the topic sets the tone, so I encourage you to keep it positive and open. You're just as much an asset to the team as anyone else. I've only experienced positivity with my teammates and coaches.
The biggest impact my cochlear implants gave me on the field is the ability to catch things that my teammates say in a group setting. I am able to keep up with group conversations. I'm also able to hear people cheering, and I can hear my teammates telling me they're out wide or right behind me.
Playing soccer for the US Deaf Women's National Team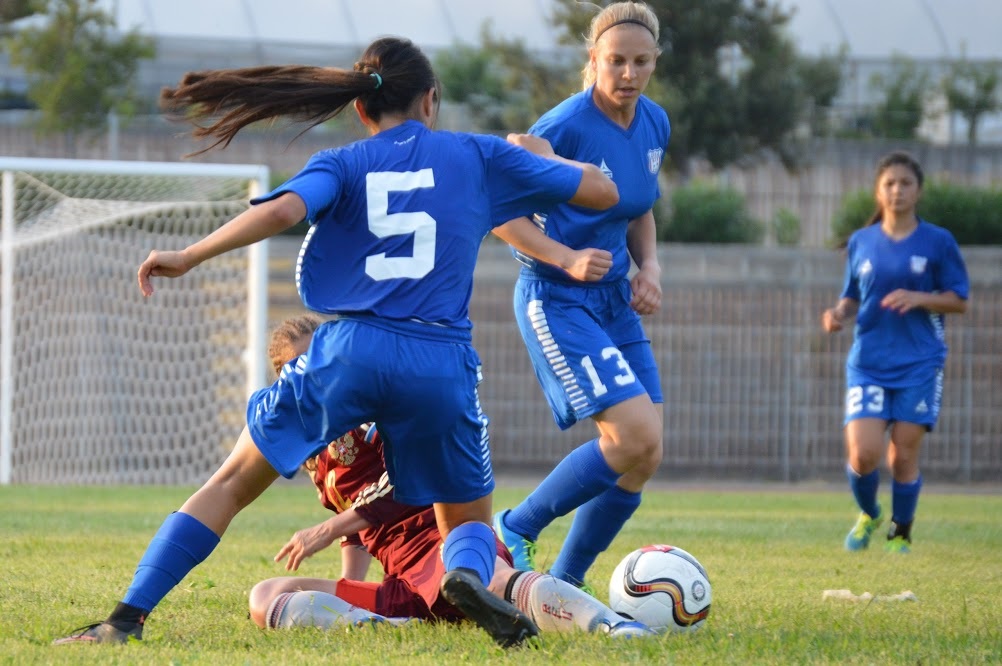 It is an incredible phenomenon to play for the US Deaf Women's National Team. My teammates are amazing people who inspire me to continue being the absolute best version of myself. We challenge each other, we support each other and we understand each other. It is probably the most unique team I've ever been on because it's the team where I've had the strongest bond on and off the field. It is a huge honor and privilege to play for my teammates and coaches and to represent my country. There is absolutely nothing like it.
While on the US Deaf Women's National Team, we don't play with our hearing devices. It took me a while to get used to playing without my sound processor mostly because it's just so different. I process things differently, and for me, I feel like I am much more aware of my surroundings on the field and am able to act much quicker. Since I cannot hear anything without my sound processors, I have to look around more often and really rely on my eyes to tell me what's going on.
It is also fun and challenging to play with other athletes who are also deaf and hard of hearing because we all communicate differently. It's a different form of teamwork. Some of us only use American Sign Language, some of us don't know any and a few of us are able to do both.
Since we cannot hear each other, we have to remember to keep looking behind us, side to side in case our teammates are trying to communicate with us. It's fun because we can figure out what our teammates will do next just by watching our bodies move. I absolutely love playing with these women.
I highly encourage everyone whether you are deaf, hard of hearing or hearing to play sports! It is such a rewarding experience. You gain social skills, develop relationships with your teammates, you are physically and mentally challenged, and at the higher levels, you learn the importance of time management, professionalism and discipline.
There is so much that you learn from sports that you really can't get anywhere else. It's not always easy, there are going to be tough days, but it's all worth it."
For more information on cochlear implants for your child with hearing loss, visit IWantYouToHear.com.