When 11-year-old recipient Trysta was asked to brainstorm a topic for her 5th grade interest fair project, she knew she wanted to focus on Cochlear Implants.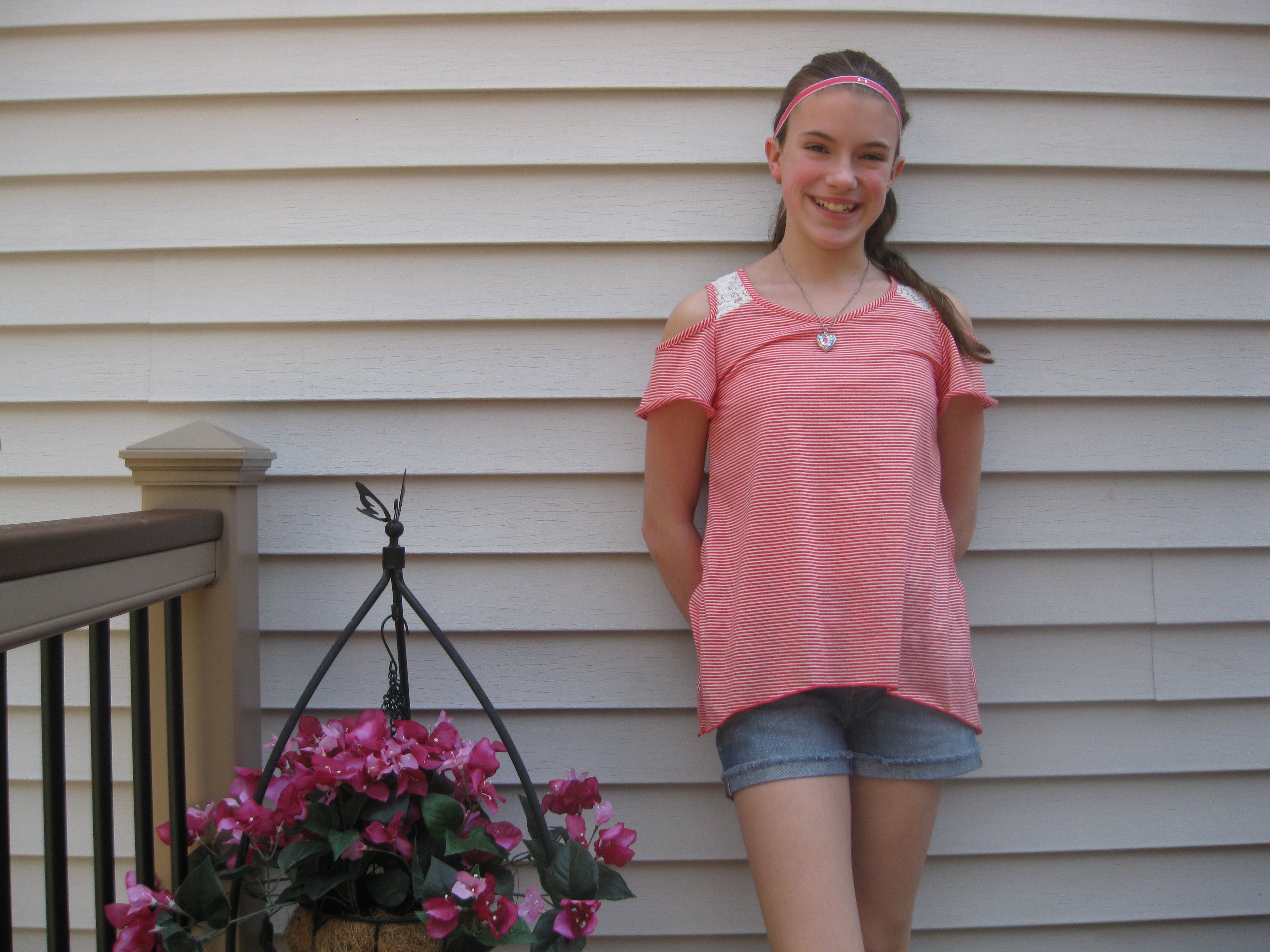 "In the beginning of the (school) year I did a presentation for the whole fifth grade," Trysta explained. "I got a lot of questions, and a lot of people started knowing that Cochlear Implants do not define who I am as a person. They are a part of me."
Trysta already knew quite a bit about how Cochlear Implants worked, having had bilateral processors since she was one and a half years old. She now wears two Nucleus 6 processors.
However, when she began doing research to help educate her classmates, she said she was surprised to discover that Cochlear Implants have been around since 1978, when Dr. Graeme Clark gave Rod Saunders the world's first multi-channel cochlear hearing implant.
"I was surprised to find how they were invented so early," she said. "I didn't know technology was so good then."
Trysta's interest fair board included information on Dr. Graeme Clark, how Cochlear Implants work, the different parts of the processor, and her own journey to sound.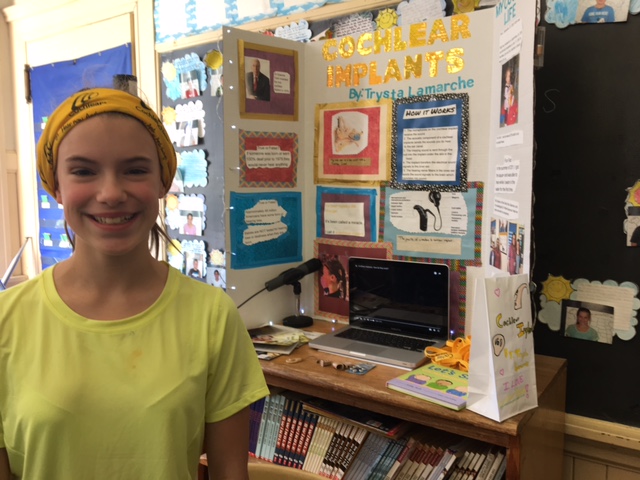 She presented it in front of her class and received an "A" on the project. Her father, Eric, said the teacher plans to use it as an example for future students.
"We're super proud of Trysta," Eric said. "We've taught her from a very young age to be confident in herself. Her Cochlear Implant is part of who she is—it doesn't define her, but she needs her Cochlear Implants to hear just like my wife needs eyeglasses to see."
He encouraged parents who may be considering a Cochlear Implant for their child to go ahead with the procedure, because it provides the life-changing gift of sound.
"(The doctors) told us she's the perfect example of why they recommend people with children to get Cochlear Implants as early as possible," Eric said. "We're super proud of her and she's doing a great job."
Click here to watch Trysta's presentation. For more information about how your child may benefit from Cochlear Implants, click here.