The Baha was first approved for adults by the U.S. Food and Drug Administration (FDA) in 1995 and for children in 1999.
The backwards compatibility of the CochlearTM Baha® System has allowed our recipients to experience a variety of technological changes and advancements in their sound processors since receiving their implant.
Below, Baha recipients highlight how their devices and hearing experiences have changed over time.
Dan N.: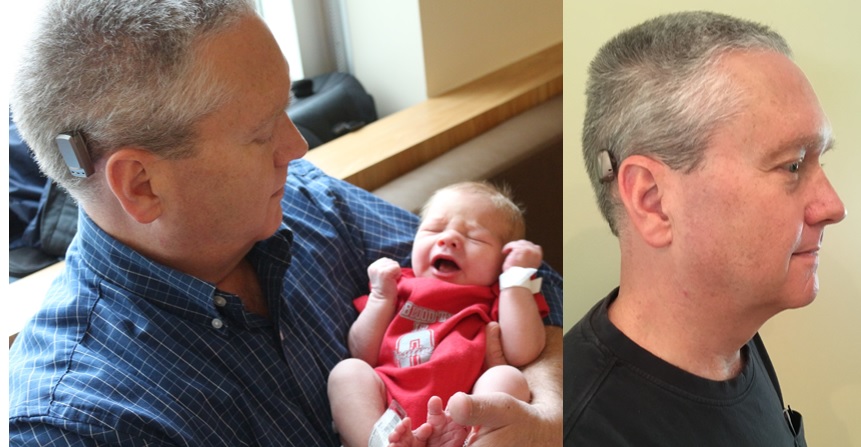 "I started my Baha journey with the Compact back in June 2005, then I progressed through the Divino, Intenso, BP110, and I currently have the Baha 5. 
The Compact worked very well, allowing me to hear the other half of my SSD world, and I also had the advantage of NOT being something uncomfortably hanging over both of my ears. It was a big advantage over the hearing aids I wore for the previous 19 years. 
The Baha 5 is my first fully programmable processor and is a tremendous advantage over all of my previous versions. I especially like the programs specifically suited for every day, noise, music, and outdoors. I find myself using the everyday setting most and switching to the music and outdoor programs in specific settings. The music setting allows me to hear all of the orchestra instruments clearly while the outdoor setting does a fantastic job of reducing wind noises. Another advantage of the Baha 5 is the ability to utilize the wireless accessories. I use the Mini Mic 2+ and find it to be a real advantage in a variety of situations, including placing it below the TV speaker for increased understandability."
 Camille M.: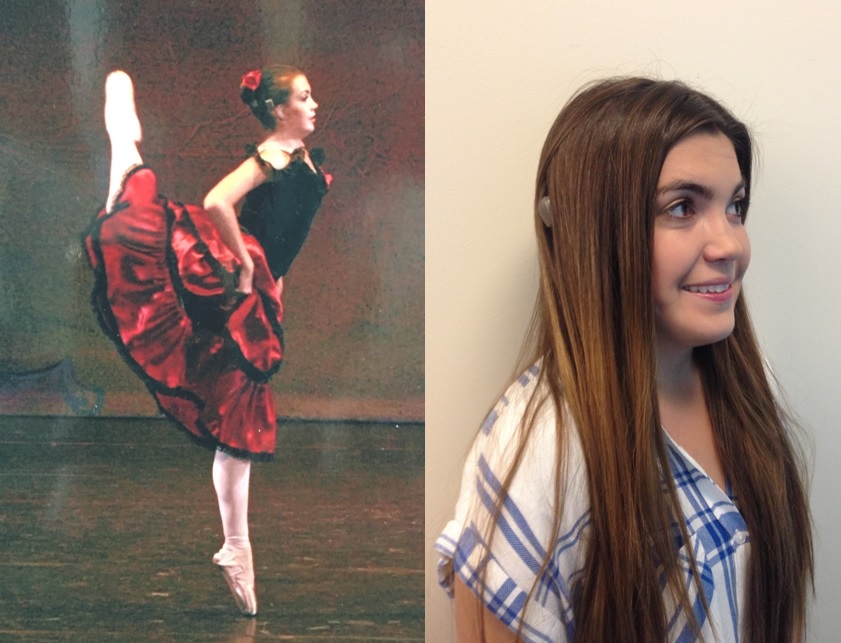 "When I was 13 I was bilaterally implanted and received my Baha Divinos. When my Divinos were turned on, I was finally able to hear sound from both ears; it was truly an amazing experience. The Divinos were very boxy and they did feel heavy, but I was willing to wear anything to be able to hear. They gave me a new sense of confidence.
Now I have Baha 5s and they are AMAZING! This is my 2nd upgrade since the Divinos and somehow they just keep getting better. Previous generations helped me to hear better, but the Baha 5 helps me to hear and receive additional benefits from wearing them.
The Divino sounded like the whole world was on a microphone, but the Baha 5 makes background noises quieter and the voices and sounds I need to hear louder. Another perk of the Baha 5 that I love is I can now stream music wirelessly from my phone directly to my processor! How cool is that!?  
I love the shape of the Baha 5. It is smaller, lighter, and more powerful with almost no feedback. I am so happy to have the Baha 5s."
Jon H.: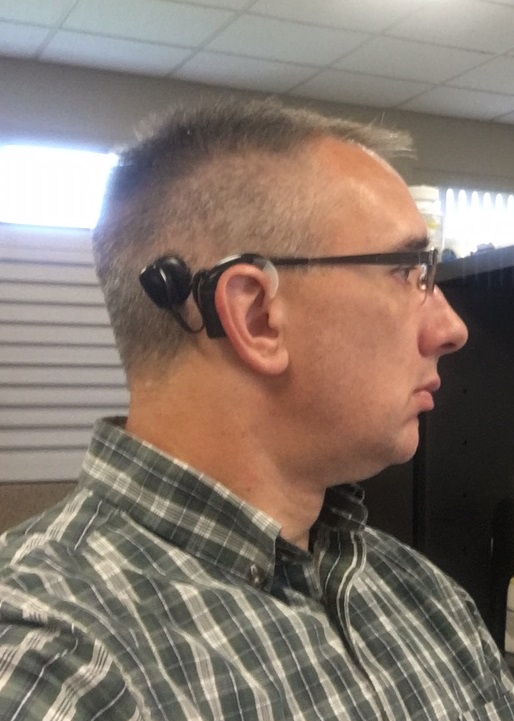 "I received my first Baha at the age of 43. I was the first Attract System with the Baha 3 Power (BP 110) to be placed in Wisconsin.
Previous to the Baha I had worn mostly behind-the-ear hearing aids. The Baha was an improvement over my hearing aids, but my hearing loss is so great that I regularly had feedback problems like I was having with my hearing aids but just not as prevalent. The BP 110 also did not interface with anything without extra accessories. The accessory to help it talk with a T-Coil system increased the instances of feedback as I would often catch the Baha telecoil on my shirt collar unseating it just enough to cause feedback. 
Recently I received a Baha 5 Super Power. This device is light years ahead of my BP 110. I get far greater sound and clarity from it without the feedback. It also provides multiple avenues for interfacing. I can connect it directly to my iPhone which has multiple benefits. 
With a triple tap of the home button I can control everything about my hearing experience: volume, program and streaming. While streaming I can turn the mics on the Baha off so I only hear what's being streamed on that side. I can also put it in live listen mode which picks up sound from the microphones on the iPhone and streams it directly to the Baha. I used this feature recently while riding my horse at the trainer's facility. My Mini Mic 2 had died so I gave her my phone and put it in listen live mode. This allowed her to talk directly to me from a distance without the interruption of wind noise or other distractions.
My Wireless Phone Clip is my other favorite accessory. From my Phone Clip I can change volume, change programs, and turn the mic off or on. The Phone Clip also allows me to stream from my phone or computer to both my Baha 5 Super Power and my Nucleus 6 cochlear implant. This is fantastic as it allows me to hear what's being streamed in both ears. I could not easily do this with my previous devices. 
The Baha 5 Super Power in combination with my Nucleus 6 Cochlear Implant has me hearing better than I've heard in 30 years."
Skylar M.: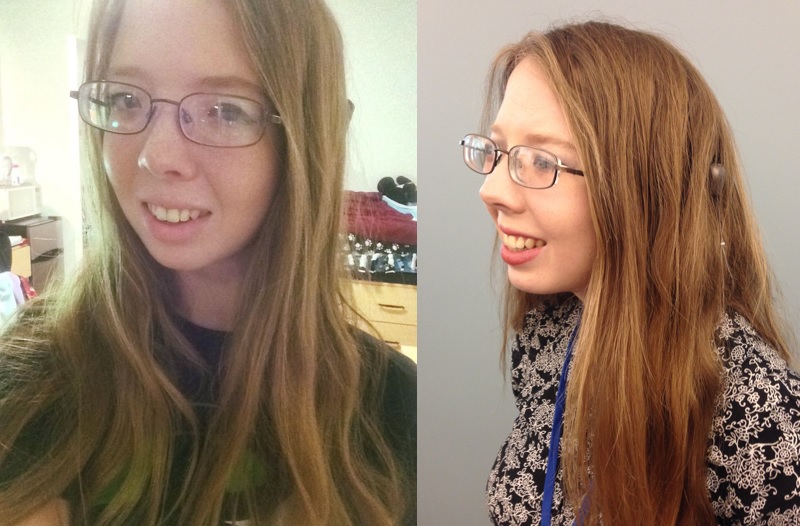 "I got my Baha 4 Attract when I was 17, a few months after I suddenly lost the hearing in my left ear. 
The Baha 5 is a huge upgrade— the sound is louder and clearer, and I can hear from a much larger distance. 
As far as the sound itself, I've noticed a lot of new things with the Baha 5 that I didn't even realize I was missing with the Baha 4. Did you know you can hear your own footsteps? Or when you write with a pen, it makes an audible noise? Because I didn't, until last week!  
Also my own voice is way louder, which has taken a little getting used to. I feel more confident letting people stand/walk on my left side while we're talking, and overall I feel way less sensitive about how my hearing loss is affecting my day-to-day life. 
The Baha 5 is light enough that I don't even feel its weight on my head. When I first got it I kept having to tap it to make sure I was still wearing it. Now I've gotten used to it and I love the size."
Learn more about the benefits of the Baha 5 Sound Processor Portfolio here.