By:David Edmonson – Volunteer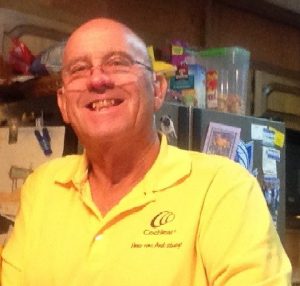 I love my Cochlear implants because they have given me a new life of hearing and understanding speech. What makes it even better is the superior customer service that I receive from this company. I have had occasions to contact Cochlear's customer service the past 3 years that I have had my implants. The service that I receive has been very consistent and timely, better than any company that I have ever been in contact with.
I knocked one of my processors off my head and it fell into the lake in 40 feet of water. I called Cochlear's customer service on a Thursday and let them know what had happened.  They went to work to assist me, by the following morning, the doorbell rang at 8AM and the FedEx man delivered a new processor with my current mapping on it. Because of Cochlear Link, the service department had on file my current mapping that my Audiologist had completed and was able to exactly replicate my lost processor and ship the next day.
Customer service doesn't get any better than that!
To learn more about Hear Always and to see if your clinic is part of Cochlear Link, click here.