Cochlear technology has come a long way in the past three decades. No one knows this more than Ruth, a recipient who received her first Cochlear Implant over 30 years ago and has seen the technology evolve from bulky, body-worn processors ("If I dropped it on my toe, it would leave a bruise," she said) all the way to an off-the-ear, wireless processor with the Nucleus Kanso.
In total, Ruth has had eight processors, and she says her upgrade to the Kanso in March 2017 was the best one yet.
Ruth was born with progressive hearing loss that began to impact her speech development by age 4. She attended speech therapy in school, and received hearing aids when she was 17, but her hearing continued to deteriorate and by age 24 she could no longer hear or play music.
Although she graduated with her bachelor's degree in violin performance, her hearing loss made it impossible to follow her passion for music. Instead she decided to pursue a career in special education, which allowed her to communicate with nonverbal students through physical cues.
After working with students for 13 years, however, she found that communicating with parents was becoming more and more of a challenge.
"I knew I had to either find a resolution to my hearing problem or find another career," Ruth said.
After doing some research, she attended a convention held by the Hearing Loss Organization, where she met three people with Cochlear Implants and realized that could be the solution she was seeking.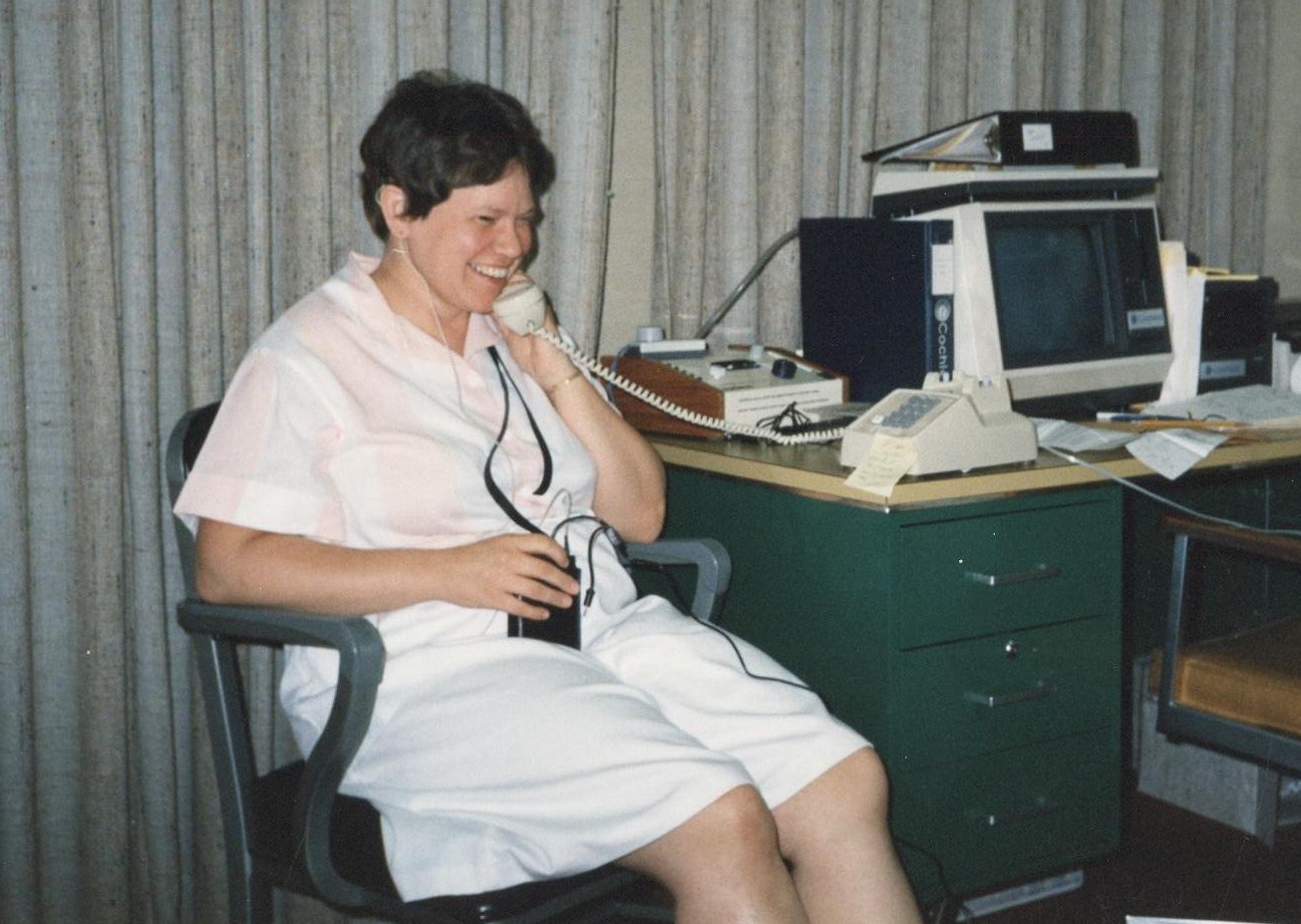 Ruth was implanted on her left side in May of 1987. Now, eight processors and 30 years later, she says she's able to enjoy music, the inflections in peoples' voices, the sound of birds and rain, and conversations with people in crowded environments.
She upgraded to the Nucleus Kanso in March, and described her upgrade experience as "absolutely awesome."
"I really can't think of anything I don't like about my Kanso —it's the best processor upgrade I've had in 30 years," Ruth said. "I never thought I would hear this well, ever."
She said that while previous processors always interfered with her glasses, the Kanso's off-the-ear placement allows her to wear both without a problem. While the Kanso is discreet enough to be hidden underneath her hair, she prefers to wear it so it's visible and decorate the exterior.
Ruth said she was initially concerned about the adjustment from rechargeable to disposable batteries, but it ended up working out in her favor.
"I don't think I would go back to rechargeable batteries even if I could," she said. "I like having the disposables, because I don't have to worry about them being charged if I'm out and about, and it's easy to keep a couple with me."
Her advice to those considering a Cochlear Implant is to meet with a Cochlear Implant-specialized audiologist to discuss the process and the different options. She added that when it's time for someone to get an implant, they'll know.
"No one can talk anybody into a Cochlear implant — it's a very personal thing, and everybody has to do their research, has to be comfortable with it," she said. "There's kind of that magic moment when you know it's going to be a solution for you."
Ruth said she's grateful for the sound and the experiences her Cochlear Implants have brought back into her life.
"I do know I still have hearing loss, but for me (the Cochlear Implant) is the difference between being functional and not being functional," she said. "I can bridge almost every barrier I encounter in some way or another."
For more information on the Kanso and the variety of hearing loss solutions available, click here. To find a hearing specialist near you, click here.