Nucleus® bilateral cochlear implant recipient, Rachel, shares her story on life growing up Cochlear and how she is succeeding today.
By: Rachel Chaikof, Guest Blogger
Over 26 years ago, I did not understand what sounds meant to me. I was born profoundly deaf. Because the most powerful hearing aids did not help me, my parents decided to opt for a cochlear implant, and in 1989, I became one of the first 200 children in the U.S. to receive a cochlear implant as part of the FDA clinical trials.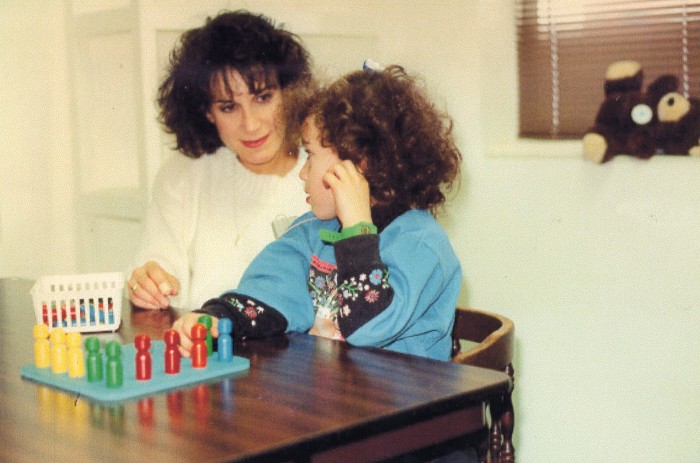 Every morning for the first few weeks, when I was a rough little three-year old child, my mother had to sit on me in order to get the magnet on my head. I know that sounds cruel of my mother, but I am grateful to her for doing this because she has taught me that it is unimaginable to live in a silent world. Today, I understand that every morning, when I wake up and put my cochlear implants on my ears, I am welcomed to the broad spectrum of opportunities.
One of those opportunities I wanted to seek was to study a foreign language.
During the spring of my eighth grade year, I had my first Individualized Education Program (IEP) meeting for high school. Studying a foreign language is one of the more controversial subjects for hearing impaired students, and I wanted to learn French.
The special education coordinator was adamant that I wait until tenth grade, saying that French was very difficult and would move too quickly for me to grasp. To my surprise and dismay, my mother agreed with the teacher, which had me in tears. I had no fear of the challenge because I had already faced and overcome so many challenges in my life related to my hearing. I steadfastly maintained my determination to take on the challenge, and finally, the IEP team agreed to let me try. At the conclusion of the meeting, the special education coordinator said to me with a very skeptical smile that she hoped I would get an A in French.
Not only did I succeed in getting an A in French I, I took French honors all the way through AP French in high school, became fluent in French, traveled and lived in France for the first time at 17 (I also received my second implant at this age), and now use French as a Peace Corp volunteer in Cameroon, Africa, one of the official languages of the country.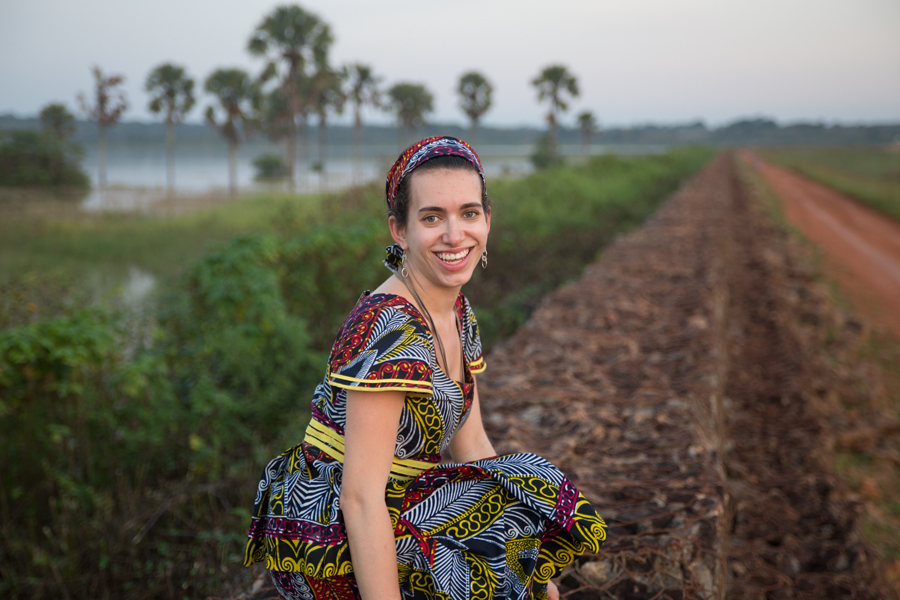 In Cameroon, I work with persons with disabilities by helping them improve their quality of life through health education. I organize and host workshops on malaria, HIV/AIDS, nutrition and women's empowerment. I am currently trying to set up a support group for persons with disabilities living with HIV/AIDS as many persons with disabilities are often left out of healthcare due to discrimination and lack of financial means.
This is the toughest job I've had so far, but I truly enjoy being able to participate in making a difference. I constantly find myself struggling to realize that most persons with disabilities in Cameroon have not been afforded the same opportunities that I've been able to enjoy in my home country such as having access to assistive devices and rehabilitation.
Living on my own as a person with hearing loss has been very rewarding in spite of experiencing some challenges, especially while living in foreign places. While English and French are the official languages of the country, I live in a community where people primarily speak not only English but also Pidgin English, an oral language that is very different from grammar English.
Growing up with cochlear implants helped me realize that I can push against the barriers and live outside of my own comfort zones such as being immersed in an environment where people speak the language that is not my own.
My family and I had no idea how much my life would change 26 years ago, and our expectations with my cochlear implants have been surpassed. Cochlear implants have been providing me access to clear speech and the ability to listen without any visual cues. The opportunities my cochlear implants have provided me helped me learn that I can be a confident person who can navigate and live independently in any new place around the world.
Read more about Rachel's Peace Corp activities and life in Africa on her blog: http://blog.rachelchaikof.com/. Rachel also started the website Cochlear Implant Online.
Looking for more information on hearing implant solutions? Visit www.cochlear.com/us.