Alana's parents noticed something was off when their daughter didn't react to loud noises. After failing her newborn hearing screening and being diagnosed as profoundly deaf from connexin 26, they decided on cochlear implants. Her parents made sure to tell her that her devices made her special and gave her a unique personality. She used those devices to compete in sports, earning herself a roster spot on a Division I Lacrosse team. Read on:
"Boom. Clash. 'Alana! Alana!' my parents screamed while banging pots and pans around the house to try to get the attention of their newborn child. I, on the other hand, was busy looking around the room, not hearing any yelling from my parents' voices or noise from the pots and pans in their hands. It was at this moment that they realized their second child was not like their first born. They soon took me to an audiologist, where I failed my newborn hearing screening test for the second time. The doctors confirmed that I was profoundly deaf and diagnosed me with connexin 26, a mutation on the connexin gene.
So many options to consider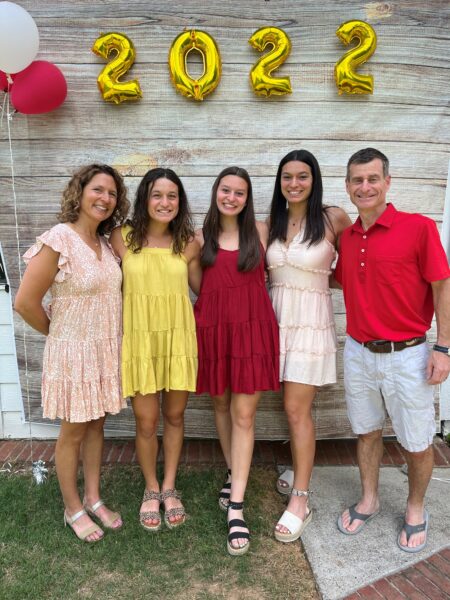 My parents immediately faced an overwhelming amount of emotions. Their poor daughter could not hear anything, they had no clue what to do! Some of our family friends were telling my parents that I would never live a normal life and would never be able to make friends or attend school. Other individuals told them that if they had me get cochlear implants that I would be going against the deaf culture and would upset many deaf individuals along the way. There were also individuals who told them that if they were to implant their child she would be able to hear the joyful sounds of her family's voices, attend school with friends, and live a 'normal' life. After lots of consideration, my parents decided to have me receive bilateral cochlear implants. I received my first implant at the age of 1 year-old and the second at 3 years old. I was one of the youngest to ever get implanted at the time, about 20 years ago.
Obstacles are meant to be overcome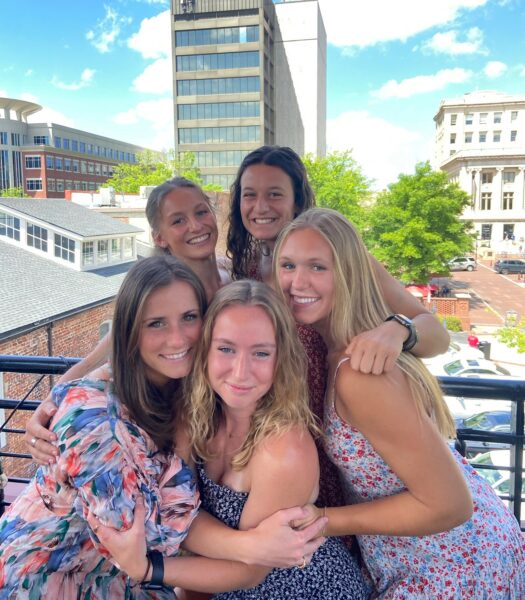 Of course, my journey was not done once I received my implants. My parents immediately began narrating life to me and took me to many speech therapy sessions and audiology appointments (which were not the most fun as a child). I would also soon realize that my life would always contain consistent obstacles to overcome, that my friends and family members would not have to face. My parents however, always told me that these devices made me special and always gave me a unique personality trait that no one else would have.
As soon as I was old enough to start school, I attended the mainstream system just like my sisters. My mom came into my class at the beginning of every school year and told my teachers and classmates all about my implants, so they knew why I had to wear these foreign objects around my ears. My teachers wore an FM device which allowed me to hear them better and also were required to meet my other accommodations as well. Unfortunately, not all of my teachers were accommodating. Instead, I had a teacher refuse to wear the FM device as she claimed it was uncomfortable and that I did not need it. Being a self-advocate, like my parents and audiologist taught me to be, I stood up for myself and she quickly changed her attitude.
A girl that loves to compete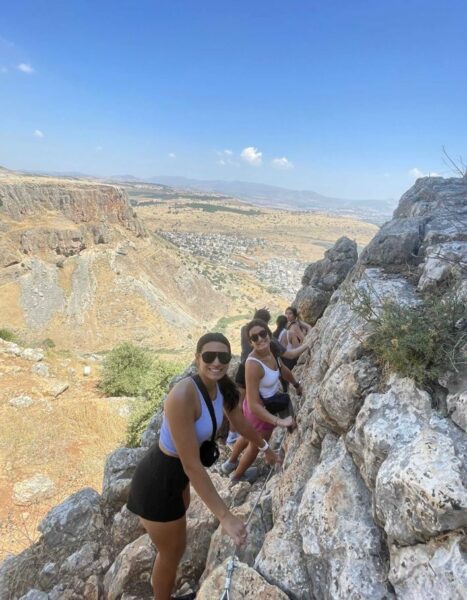 My parents were always very athletic and quickly put me in every sport possible. I began taking gymnastics, dance lessons and playing soccer at the early age of 4. I found my most passionate sport – lacrosse, at the age of 5. Sports, however, were not as easy for me as they were to my sisters and teammates. Instead, I had to try harder to hear the refs blow their whistles, the coaches calling the plays, or even my teammates communicating on the fields. This did not stop me from competing with my best friends.
Now, I am a Division I Lacrosse player at Furman University with bilateral Cochlear™ Nucleus® 7 Sound Processors. I am about to start my last year at my favorite spot! I give full credit to my cochlear implants for allowing me to achieve all of my goals and let me attend this incredible university. These devices have given me every opportunity that I could ever imagine! I have made incredible friends who always make sure my implants are working; I have been taught by amazing professors who bend over backwards to accommodate me and coaches who have changed their coaching style to help me hear on the field.
What's next?
After college, I am planning to attend grad school to become an audiologist. It is my dream to help others just like me! I want to be the inspiring character in a deaf individual's life just like my audiologist, speech therapist, and others were to me and my parents. I am forever grateful for these devices and hope to help others feel the exact same way."
For more on Alana's story be sure to check out this video that was produced by a close friend.
Have you or your child been diagnosed as profoundly deaf from connexin 26? Cochlear implants may be able to help, contact us today!
1
The Nucleus 24 cochlear implant system is intended for use in children 9 to 24 months of age who have bilateral profound sensorineural deafness and demonstrate limited benefit from appropriate binaural hearing aids. Children two years of age or older may demonstrate severe to profound hearing loss bilaterally. In younger children, limited benefit is defined as lack of progress in the development of simple auditory skills in conjunction with appropriate amplification and participation in intensive aural habilitation over a three to six-month period. It is recommended that limited benefit be quantified on a measure such as the Meaningful Auditory Integration Scale or the Early Speech Perception test. In older children, limited benefit is defined as ≤ 30% correct on the open set Multisyllabic Lexical Neighborhood Test (MLNT) or Lexical Neighborhood Test (LNT), depending upon the child's cognitive and linguistic skills. A three to six-month hearing aid trial is recommended for children without previous aided experience.