We wanted to check in on some of our recipients who are growing up Cochlear to see where they are today.
Patrick Hoffner was born deaf and was bilaterally implanted with cochlear implants at one year of age. When we last saw him he was enthralled with the planets, and at the age of 4 he was testing at the language level of an 8 year old. See the video of his story here.
We got in touch with his mom, Jen, to see how Patrick and the whole family are doing today and what's new in their lives. Here is what Jen had to share.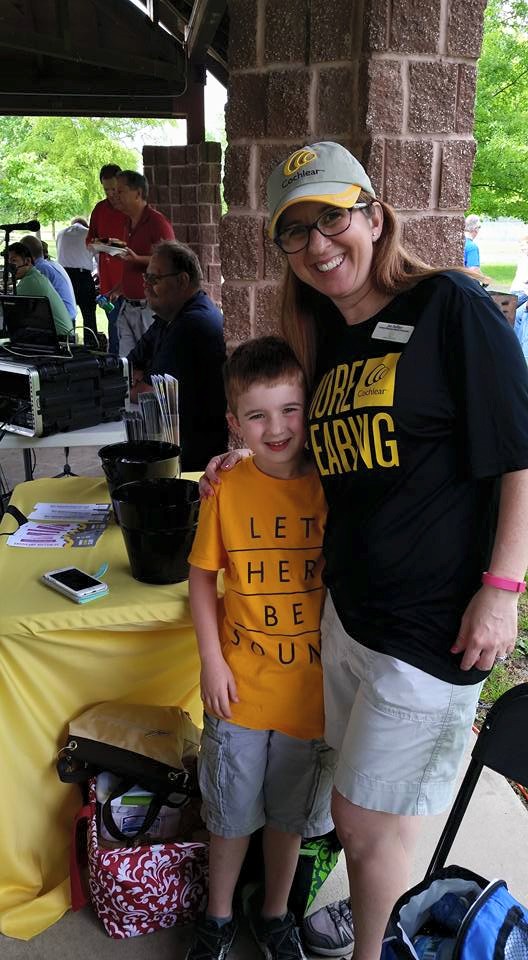 Since you last shared Patrick's cochlear implant experience with us, what's new in your family's life? 
Jen: Patrick graduated from his oral deaf preschool at age 4. We bought a house and enrolled Patrick in our local mainstream elementary school. He's done so well there with limited services needed. We're so proud of him!
Our family has also expanded our volunteer roles with Cochlear, and Patrick is now an official Cochlear volunteer, complete with his own name tag! We continue to volunteer at various Cochlear events, sit on the leadership committee for our local St. Louis hearing loss community group, and I was even able to wear both the Vibe (Baha moose) and the Kaci (Cochlear koala) mascot costumes at events this past year.
What activities does Patrick take part in these days?
Jen: Patrick is an avid reader, and he is reading at a level several grades ahead. He also is in the gifted program at school, and it's no surprise that his favorite subject is science!
Patrick plays baseball and takes Tae Kwon Do lessons. He also loves to swim (with his Aqua+ accessories, of course!). He is a Cub Scout and loves playing outside with his friends too.
Looking at where you are today, what advice would you give to a parent considering a Cochlear implant for their child?
Jen: Go for it!  We struggled with the decision, too. We know it's hard making such a life-changing choice for your child, but if we knew then what we know now, there would be no hesitation whatsoever!
We also stress to families to listen to your professional team. For Patrick and our family it was crucial that before implantation Patrick wore hearing aids during all waking hours, even if we didn't perceive a considerable benefit from them. For us, it was critical for his auditory nerves to be stimulated during this time, and it was important for him to know that any sound, however slight, is meaningful. We also found that it helped Patrick get accustomed to wearing a device at all times, which helped him make the transition to a cochlear implant easier. Lastly we never stopped talking to Patrick – we talked, talked, talked to him as if he were fully hearing.
Another thing that helped us was meeting with other families who went through a similar journey. There is no one who can relate to you better than someone who has walked in those same shoes. For us, that was the game changer. When Patrick was just a few months old, we met with two families with 5 year old bilaterally implanted boys. Just seeing how well they were both doing really encouraged us!
For more information on how to connect with someone going through a similar journey, visit Cochlear Connections.
What do you wish people knew about or should understand about the hearing loss community?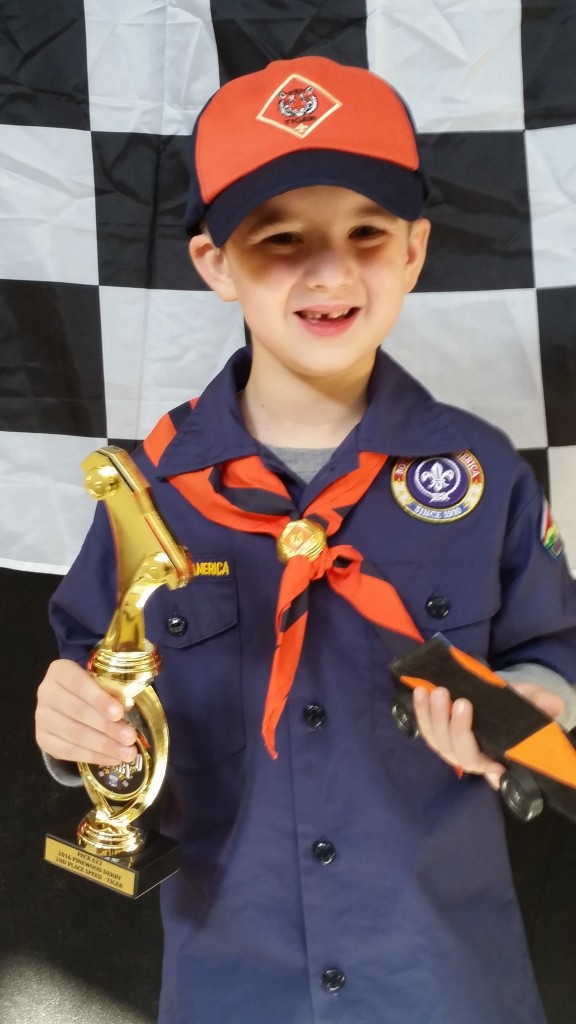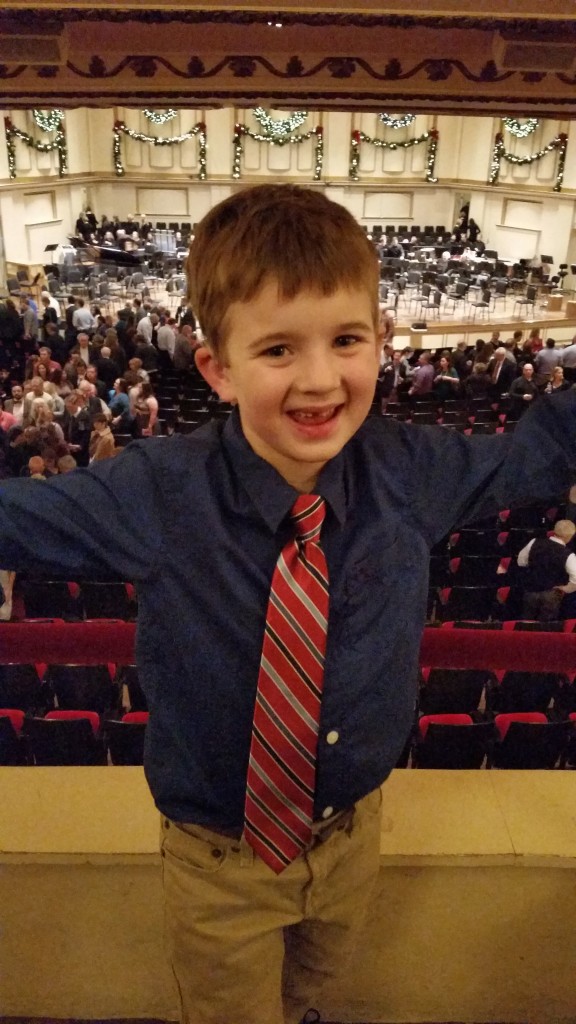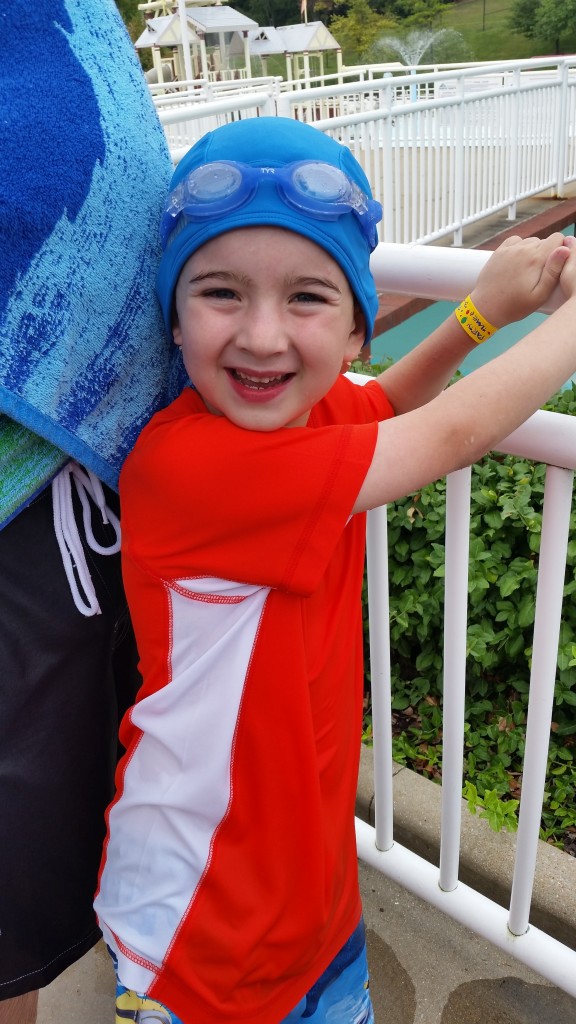 Jen: The hearing loss community is changing dramatically. New assistive technology exists which helps the growing population who are dealing with age-related hearing loss, while at the same time mandated newborn hearing screenings are identifying children with hearing loss early and giving those children the opportunity to grow up in a hearing world.
The hearing loss community is not without divisiveness and debate as to the merits of these technologies. Parents need to understand there are people who will disagree with the paths they choose for their children, but they should also be strong and recognize what is right for them and their families.
What do you tell parents who are trying to decide if Cochlear is the right choice for their child's hearing implant?
Jen: We believe Cochlear has the best customer service, the best products, and the best ongoing support in the form of the Cochlear staff and Cochlear Community Volunteers.
Many of the people who work for Cochlear have a device as well, or someone in their family does. We've met so many members of the company's leadership team. Everyone we've met has such a passion for what they do and what the company has accomplished. They truly wanted to hear OUR story. That's important! It's not just a job to them – they truly make a huge impact in the lives of so many.
Click here for more information on your child's hearing loss.