For Bernie, a 51-year-old sports journalist who has two cochlear implants, getting the latest sound processor technology has "always had a positive effect on [his] life, whether it be at work or socially." Read more about how new features like ForwardFocus and direct streaming are helping Bernie to perform at his best on camera, as well as in the office and other noisy situations.
Sport has been a major part of Bernie's life since he was 7 years old − as a player, someone who enjoys watching myriad sports and as a long-time sports journalist. Bernie believes that this love of sports is the reason he lost his hearing, having been hit in the head by a cricket ball as a teenager and experiencing a steady decline that led to getting hearing aids in his 20s and eventually cochlear implants in both ears.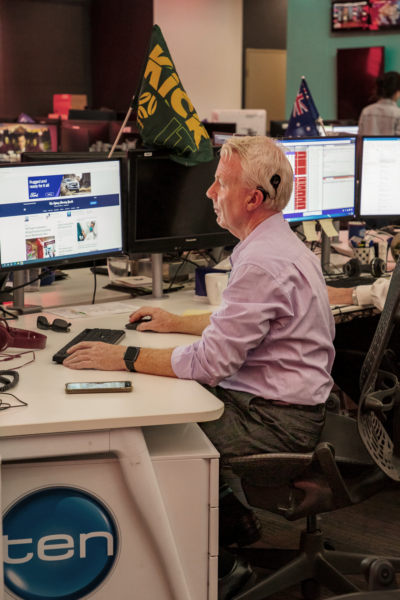 Benefits of ForwardFocus1
"It was a dramatic change for me because at the time I was working in the media and there were times I couldn't even hear on a telephone," says Bernie. "I wouldn't be able to work in the media at all if I didn't have my cochlear implants."
Now that he is using two Cochlear Nucleus 8 Sound Processors, Bernie is loving ForwardFocus. Whenever he's struggling to hear in noisy situations, Bernie simply turns it on manually using the Nucleus Smart App on his smartphone.2
Imagine Bernie is interviewing a renowned international cricket or rugby player in the locker room at half time. The players, coach and staff are talking and moving around in the background, and Bernie is trying to hear both his cameraman's direction and the player's answers to his questions live on TV.
"ForwardFocus is fantastic and for work, it's great," says Bernie. "I can switch it on if I'm doing an interview which I did recently [with a key rugby league player] and I could hear him perfectly. The cameraman couldn't hear the answers, and I could, which is an example of how well it works."
It's also a feature he uses socially in cafes, bars and restaurants.
"I can't recommend it enough, particularly in noisy places when you want to cut out noise behind you. [When] you're talking to your mates who are in front of you, it will just focus on them and makes a massive difference."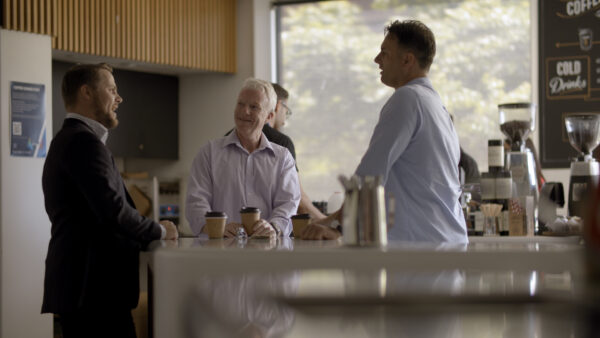 Benefits of Streaming Audio
A difference Bernie has also noted compared to his previous Nucleus 6 Sound Processors is the clarity of sound when directly streaming phone calls to his sound processors.
"What's great about the Nucleus 8 [Sound Processor] are the features that come with it − the audio streaming from the phone to allow you to make phone calls, talk to people, and obviously listening to music," says Bernie. "They've made a huge difference, particularly in phone conversations. The clarity is so much better than holding it to your ear or holding it to the processor. It's like someone's talking directly into your ears. It's fantastic and so much easier."
When Bernie's at home watching sports on TV with his friends, he currently uses the TV Streamer to stream audio to his sound processors. But he's also excited about the new connectivity options that are to come in the future.3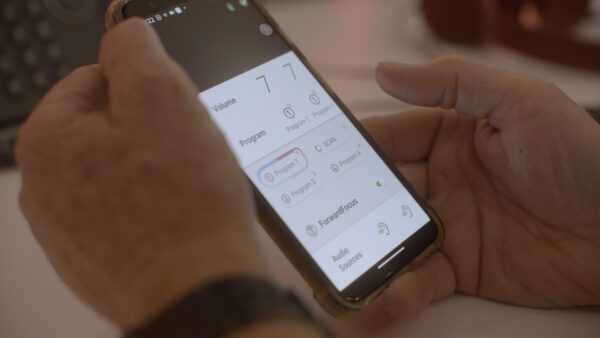 Benefits of Upgrading
Updating his sound processors has been an important part of Bernie's ability to work as a journalist, as well as his enjoyment of life. Having started with the Freedom® Sound Processor4before using the Nucleus 5, Nucleus 6 and now Nucleus 8 Sound Processors, Bernie has noticed a significant improvement each time.
"The continual upgrades have always had a positive effect on my life, whether it be at work or socially, because with every upgrade there's always something that makes it better," says Bernie. "I just can't wait for the next thing they bring along.
Hear more of Bernie's story: