After upgrading to the Cochlear™ Nucleus® 7 Sound Processor, Gabrielle leverages the latest innovations to enjoy clearer sound and an improved hearing experience. Throughout every step of the upgrade process, from research and consideration to activation and understanding the full potential of the Nucleus 7 Sound Processor's features, Gabrielle takes advantage of resources and experts to make the most of her hearing journey.
Change is the only constant in life — and embracing it often opens the door to new possibilities. Gabrielle has found this to be especially true throughout her hearing journey. She recently completed her second Cochlear Sound Processor upgrade to the Nucleus 7 Sound Processor1, unlocking enhanced sound and the latest technological features. "I am amazed at how much the technology has changed. I love the size of the Nucleus 7 (Sound Processor) so much and the sound is much clearer than before."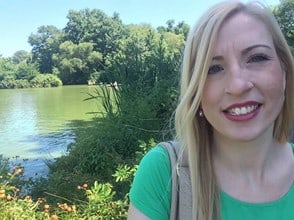 Born and raised in Rochester, New York, Gabrielle became deaf when she was 3 years old and wore hearing aids until she received the Nucleus® Freedom® Sound Processor at age 25. After upgrading to the Nucleus 7 Sound Processor a few months ago, Gabrielle loves how it enhances her hearing and helps her enjoy her passions even more — from traveling and visiting museums to going out to dinner, skiing and spending time with friends and family.
Clearer sound
Immediately after upgrading to the Nucleus 7 Sound Processor, Gabrielle experienced clearer sound. "Listening to podcasts and hearing voices on the phone are much clearer than before, and I love that sound streams directly into my sound processor. I can fully understand without having to lipread, which allows me to do other things while I'm listening."
Working from home as a web merchandiser, Gabrielle enjoys background noise throughout the day. "So far I've listened to podcasts about finance, dating and psychology, and I'm always on the lookout for new ones!" She loves that she can listen to everything directly from her phone2 3 4 with the Nucleus 7 Sound Processor. "I love the challenge of listening to different tones of voices and heavy accents, and I can pick up much better on things like that now. It's especially helpful these days with so many people wearing masks."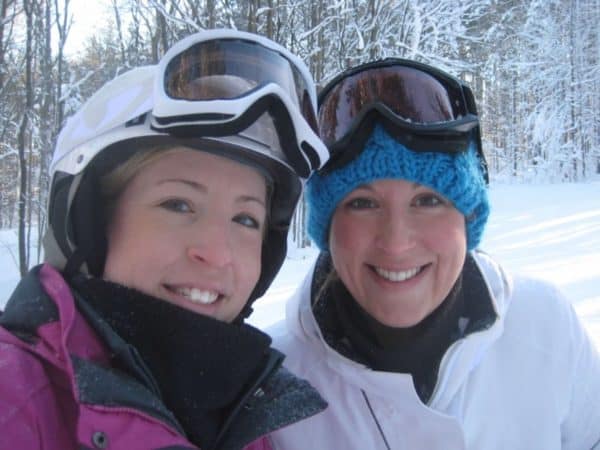 Embracing new technology
Upgrading to the Nucleus 7 Sound Processor provided Gabrielle with a variety of technological enhancements. The Nucleus Smart App 5 allows her to instantly access all of her processor information and personalize her preferences. "I love that the app lets me quickly check my volume and easily adjust settings. It took a second to get used to it, but I'm always on my phone anyway, so it's really convenient."
The Nucleus 7 Sound Processor's rechargeable battery has also made Gabrielle's life easier. "I charge it every two days and I'm saving money because I don't have to go out and buy batteries now. I love that I can see my battery life through the app. Before, I had to wait for it to die to know it was time to get batteries."6 another innovation Gabrielle enjoys is the iPhone® streaming feature. "With the Nucleus 6 Sound Processor, I had a cord and needed all these things just to listen to music. Now, I don't need anything to listen to music or FaceTime®. And because no one else can hear it, sometimes people will say to me 'Who are you talking to — there's no one around?'"
When she is dining at restaurants, Gabrielle leverages the Cochlear True Wireless™ Mini Microphone 2+ to pick up on the voices around her table. She's also looking forward to trying out the ForwardFocus 7 feature, which reduces distracting background noise, at upcoming social gatherings.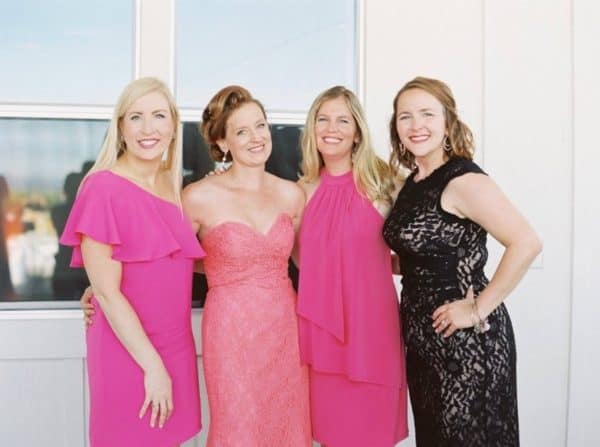 Navigating the Nucleus 7 Sound Processor upgrade
Gabrielle found the Cochlear upgrade process to be smooth and easy. "Having a team that was able to work with my insurance was huge. And I was able to meet with someone to walk me through every Nucleus upgrade benefit and highlight the differences between the Nucleus 6 and Nucleus 7 (Sound Processors) too, which was so helpful because it can be hard to distinguish all the differences from the website."
Onboarding with confidence
"I remember being so excited to turn on my new sound processor that I didn't retain a lot of the information from my audiologist. Having an appointment with a Cochlear team member afterward was so helpful because it allowed me to relearn things and discover little tricks."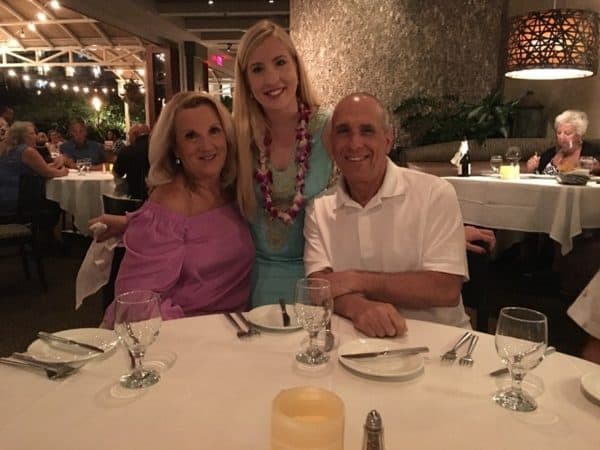 Advice for others
As a Cochlear upgrade veteran, Gabrielle is happy to share her experience with others. "I always tell people who are considering a cochlear implant to do their research. Talk to as many people who have them as you can, listen to their experiences and make the best decision and choice for yourself."
For those wondering if they should upgrade to the Nucleus 7 Sound Processor, Gabrielle's advice is simple: "You won't be disappointed — it's worth every penny."
Are you ready to embrace the latest technology and upgrade your hearing experience? Learn more about upgrading to the Nucleus 7 Sound Processor.