Since it was first released in 2017, the Cochlear™ Nucleus® 7 Sound Processor has helped people by connecting them to a world of sound. Even though we design our sound processors for quality and reliability, there are times when they require maintenance and it's helpful to understand the best ways to look after your device. Here, we answer some of the most common questions from our recipients.
Can you tell me why my sound is muffled?
Most likely, the cause of this issue is that your microphone cover needs to be changed. You should replace it every three months – or sooner if it appears dirty. You can purchase replacement covers online.
To watch how to replace your microphone covers, watch this short video:
Why isn't my battery lasting as expected, even when fully charged?
How old is the battery? The rechargeable battery on the Nucleus 7 Sound Processor is recommended to be replaced once a year (or about 364-400 charge cycles). After this point, the battery won't last as long and will need to be replaced. It's also worth checking if the battery contacts (where the battery comes into contact with the device) are clean.
If you use disposable batteries, make sure they're the Cochlear recommend model: 675 (PR44) zinc-air batteries, designed for cochlear implants. Similarly, if you're finding that your sound processor won't turn on, or it turns off suddenly, it's helpful to see if a different battery solves the issue. You can find compatible batteries for your sound processor online in the Cochlear Store.
How can I best look after my sound processor?
Every day, before you store your sound processor, wipe it down with a microfiber cloth to remove dirt and dust that may have collected over the day.
To store and clean your device, place it in the designated drying unit every night. This is also called a Dry and Store. Not only does it keep your sound processor safe, but it helps to remove any moisture that may have collected during the day.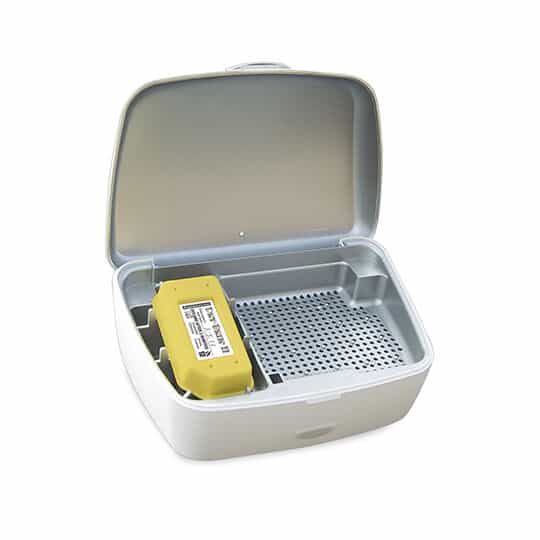 Remember that you'll need to replace your disposable Dry-Brik desiccant every two months, depending on the drying kit you use. Need a new desiccant or dry kit? Visit the Cochlear Store.
How do I know if my battery charger is working?
The battery charger for your sound processor uses a light to indicate if it's working. If it's not flashing, or flashing orange, try these steps to help fix the problem.
Make sure you're using rechargeable batteries. Disposable batteries will not work with your charger.
Check the connection to make sure the battery is properly connected, make sure the USB port is receiving power and try a different USB port if necessary. If you use a USB hub, you may have too many devices connected. Try unplugging other devices.
If neither of these steps help, try a different battery. If it fixes the problem, the first battery you tried might be faulty or at the end of its life.
What do I do if I still have an issue?
We are here to help and support you. You can troubleshoot your own device by visiting our Device Support page, where you can also chat or call our Customer Service Team or submit a service request online. Before contacting us, it's helpful to note your serial number to help find your details quickly. You'll find the serial number on the inside curve of your sound processor. We'll do our best to get you back on air as fast as possible.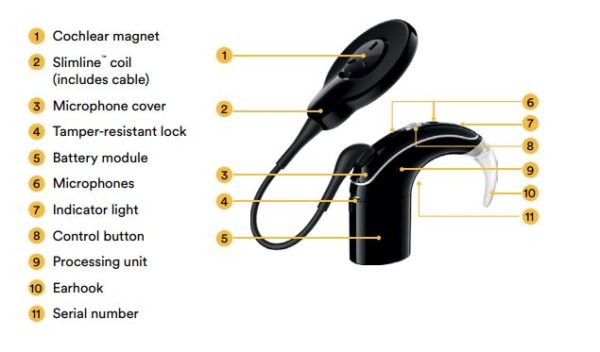 Visit the online store to explore what other accessories you can use to care for your Nucleus 7 Sound Processor.