One of Cochlear's first recipients, Steven, continues to access the latest technology and innovation. He received Cochlear's initial implant, the Cochlear™ Nucleus® 22, when he was 19 years old. Now, more than 30 years later, with the opportunity from his health insurance provided he decided to upgrade his original sound processor. Steven received the Nucleus 7 Sound Processor, unlocking decades of performance enhancements and a whole new sound experience.
Sonny & Cher's "It's the Little Things" was one of the many songs Steven remembers listening to as a young child in rural Nebraska before he lost his hearing due to meningitis in 1974. 5 years old at the time, Steven tried using hearing aids for a while, but they never really worked for him. Back then, cochlear implants were not indicated for recipients under the age of 18 years, so he had to wait for his implant. He received the Cochlear Nucleus 22 Implant and the Cochlear ESPrit® Speech Processor at 19 years old and embraced the hearing experience they provided.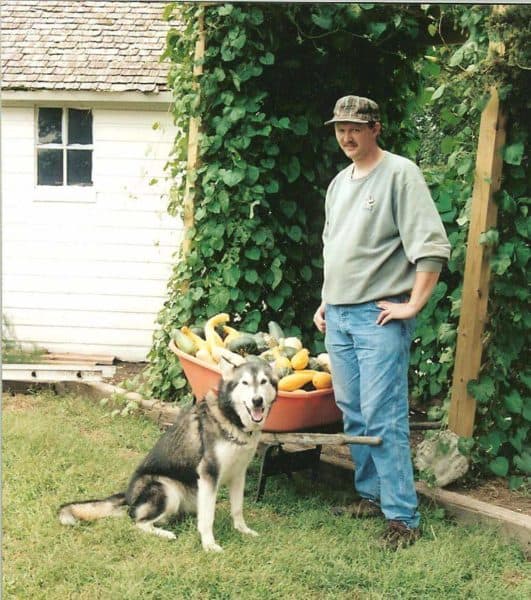 Steven recalls traveling to Denver for his surgery and again to turn his sound processor on — and vividly remembers how loud the start of his new hearing journey was. "I walked around the city and could hear everything so clearly — cars, people, conversations, doors opening and closing, and things I'd never heard before."
A mega upgrade
Now located in Omaha, Nebraska, Steven lives with his wife and four cats and works as a welder. When his employer changed owners and began offering health insurance1, Steven was able to upgrade to the Nucleus 7 Sound Processor2 — gaining three decades worth of technology enhancements in the process. While most Cochlear recipients receive upgrades much more frequently, a variety of factors go into best determining when to upgrade to a new sound processor. Many insurance plans, including Medicare and Medicaid, may authorize the replacement of a sound processor when it has reached or passed a stated period of "useful life," usually after five years.
After making the 30-year upgrade jump, Steven enjoys the Nucleus 7 Sound Processor and the spectrum of technological improvements it provides — so much so that he doesn't want to take it off at the end of the day. He wears it from 6 a.m. to 11 p.m. and loves how much more comfortable it is to wear in comparison to his old processor.
Superior sound
Steven says the sound quality of the Nucleus 7 Sound Processor is wonderful. "I can hear bugs chirping away in the garage at night and my cats meowing from across the room." He also hears things he couldn't before, such as airplanes and helicopters overhead. At work, he feels safer now that he can better hear machines in the work yard and metal dropping on the floor.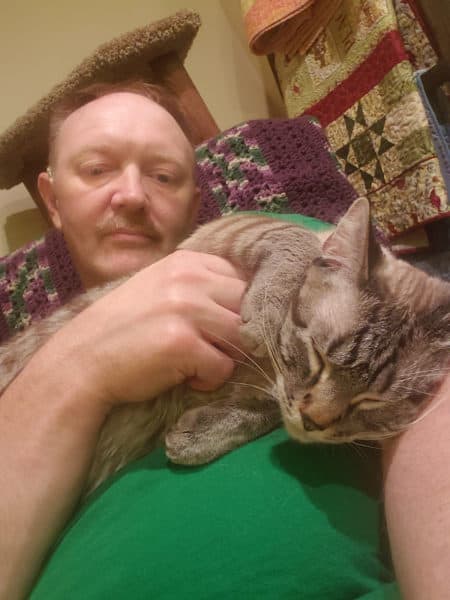 Experiencing every musical note  
One of his greatest passions, Steven says he can now listen to music much better than he could before. He loves listening to the sound of the saxophone, and he even plans to learn how to play the piano. Music is an especially big part of his life because his wife has a musical background. She played the cello in college and enjoys frequenting orchestra concerts. With the Nucleus 7 Sound Processor, Steven can experience live music better than before. "I can hear the bow glide across the string of an instrument so clearly."
Maximizing new technology
When he's not listening to music live, he's enjoying it by streaming directly through his phone or TV. He loves taking advantage of all the technological advancements of the Nucleus 7 Sound Processor, including the Nucleus Smart App3, which allows him to fine-tune his hearing experience, change programs or volume, check battery life and more.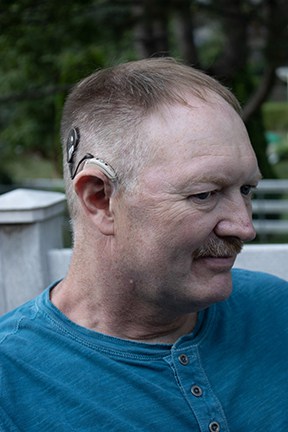 Steven is grateful that Cochlear's original recipients continue to have access to the latest hearing technology and innovation. Still a Sonny & Cher fan, he believes the biggest thing in life is truly hearing the "little things."
Are you considering upgrading your hearing experience? Learn more about upgrading to the Nucleus 7 Sound Processor.
Products or services billed must be medically necessary, actually performed and appropriately documented in the medical record. You will be responsible for paying any applicable coinsurance, deductible, or amounts not covered by your insurance to Cochlear. Coverage determinations and out-of-pocket costs may vary for individuals with private insurance.
The Nucleus 7 Sound Processor is compatible with the Nucleus Profile Plus, Nucleus Profile Series, CI500 Series, CI24RE (Freedom) Series, CI24R, CI24M and CI22M implants.