Music has an incredible power to connect us — with the world around us, as well as with each other. Hearing loss can make playing and listening to music a challenge, but Cochlear Implants can bring back the clarity and depth that makes music so magical.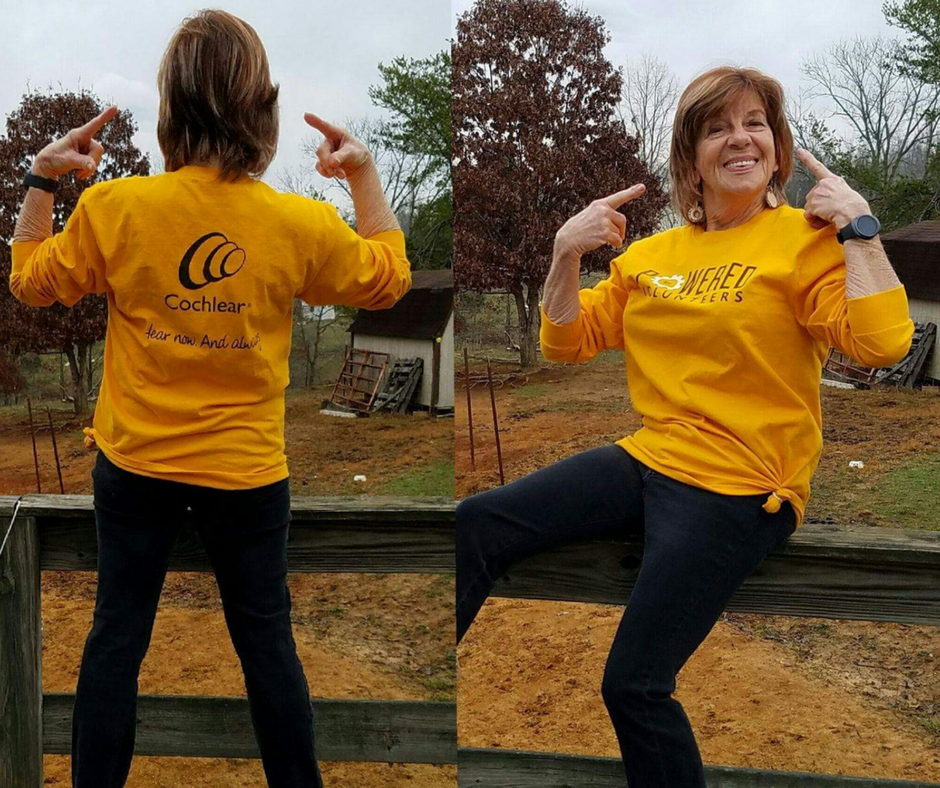 Meet Rusty, a bilateral Nucleus 6 recipient whose Cochlear Implants allowed her to continue her passion for music. She began playing the piano when she was 5 years old, later saving up to buy a guitar. Now she plays bass guitar in a band and loves connecting with others through music.
"For me, music is the air I breathe," she said. "If I can't play music, hear it, or be around it, there's nothing to life. I'm sorry, but that's the way I am."
Rusty was born with hearing loss that went undiagnosed through much of her childhood. She struggled to hear in school and grew up receiving detention because teachers claimed she wasn't paying attention in class.
Frustrated by what she called a "losing battle" in school, Rusty dropped out to work and travel. She moved around the country before settling in Tennessee, where she lives now.
Rusty received hearing aids when she was 18, but as time went on it got to the point where they were no longer giving her the sound she needed.
She was in her early 60's when her audiologist suggested cochlear implants. At first, Rusty resisted the idea because she didn't want to get surgery—but at age 67, when she found herself losing the ability to hear music, she decided to move forward with the procedure. She received her first Cochlear Implant in 2009 and her second in 2011.
Rusty said that she had no problems with surgery and the process of learning to hear with Cochlear Implants. In fact, she said her friends and family were "absolutely astounded" at her progress.
"I'm back to the living world," she said. "It's amazing. I wouldn't change one step of this journey I've taken, and I wouldn't want to be born with normal hearing, because the people I've met and the steps I've taken …. You can't put a price tag on it. The memories are absolutely wonderful."
Rusty now has bilateral Nucleus 6 processors and enjoys playing in a band and attending jam sessions with other musicians. She said one of her favorite opportunities is to play in nursing homes, because she can pay back with the gift of sound she's been given.
"A lot of people (in the nursing homes) can't talk or converse with you, but when we play music, the older songs they know, they sing along with us, and that makes my heart so happy," she said.
Her advice to others is to never give up. For those learning to enjoy music with Cochlear Implants, she recommends starting with acoustic instrumental music because the sound is clear.
Rusty said she enjoys the clarity and variety of sounds she gets with her Cochlear Implants.
"Instead of growing older, I'm growing bolder," Rusty said. "Life is for the living. I hear birds, I hear my animals on the farm, and the sounds are absolutely amazing. You can't imagine what it's like until you hear them."
For more information on enjoying music with Nucleus 6 processors, click here.