Whether you're by the pool, at the beach or near a river, there are plenty of opportunities to cool off from the summer heat. With a Cochlear Implant, however, it's important to protect your processor so you can enjoy all the sounds of summer.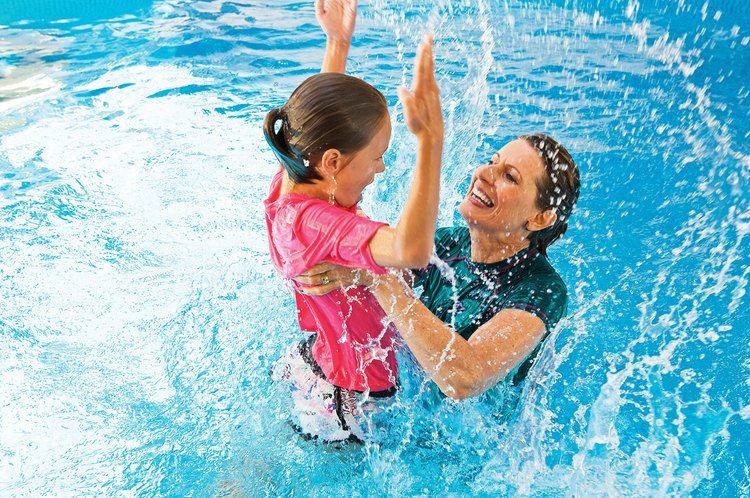 Here are four tips for keeping your processor dry no matter where you go:
Invest in an Aqua+
The Aqua+ accessory provides waterproof protection for underwater swimming in all water types, including salt water, chlorinated pools, soapy water and lakes. It's compatible with the Nucleus 5, Nucleus 6, and Nucleus Kanso processors.
Its flexible sleeve envelops your processor in a watertight housing, and a specially designed waterproof coil connects the sound processor within the sleeve. It's durable, reusable, compact, and of course, waterproof!
Protect your processor with the Cochlear watertight activity case
If you decide not to wear your processor near the water, it's still important to protect it from getting wet, lost, or damaged. Compatible with all Cochlear devices, the Cochlear watertight activity case is the perfect solution. It comes with three separate storage compartments to help protect your sound processor, accessories and personal items such as a phone or car keys from water or damage.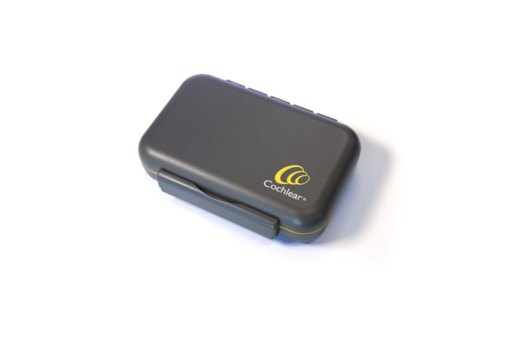 Whether you're at the pool, camping or just need a new storage case, you'll have peace of mind knowing that your sound processor and accessories are protected.
Defend against moisture with Dry & Store containers
Humidity can mess up your hair, but that's nothing compared to what it can do to your sound processor. Store your processor in a Dry & Store container when not using it or overnight, every night, to help remove moisture. It's a simple way to ensure your processor stays in top shape.
Communicate with those around you
If you've ever been near a watergun battle or water balloon fight, you know that even bystanders can get soaked by summer fun. To make sure your processor isn't damaged in the crossfire of a well-meaning water game, it's a good idea to let those around you know that you have a Cochlear Implant that shouldn't get wet. While it may seem unnecessary, even family and friends can use a quick reminder that your processor is there and can be damaged by water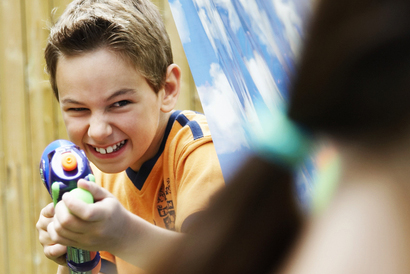 .
Now go out and enjoy a summer of swimming and waterside fun! Need ideas? Check out these 12 ways to keep cool with your Aqua+.