When Torie began to realize that her hearing loss was starting to impact her everyday life, she chose to act. Thanks to the Cochlear™ Nucleus® System, she is now excelling as a property manager, business owner and mom.
"During my senior year of high school, my hearing began to decline. At home, my mother would often call my name and after numerous attempts, she would come to my room and say, 'Torie, I've been calling you. Did you hear me?' I would reply, 'No, I'm sorry – I did not hear you.'
Losing hearing at an early age
While in class, I would often miss things being said amongst my friends or during the teacher's instructional time. To prevent any attention being placed upon me, I would shrug off the embarrassment and laugh at myself, deep-down knowing that I was not hearing properly.
This went on for six months before I finally told my mother that I needed to see a doctor because I was struggling by that point to hear. My mother scheduled a doctor's appointment with my primary care physician and my physician recommended that I see an ear, nose and throat (ENT) doctor for further diagnosis.
At my initial appointment with the ENT, I underwent a series of tests to determine how severe my hearing loss was. The tests indeed confirmed that I had a hearing loss in both ears, but the reason was unknown. I am the only person in my family with a hearing loss, so it was shocking to receive the news that I needed hearing aids. The ENT stated, 'that it was possible that my hearing loss skipped a generation,' but ultimately there was nothing concrete to determine what contributed to my hearing loss at the time.
I was born hearing. I understood speech. But as time progressed – my hearing was fading. In 2001, I graduated from high school and shortly after, I was fitted for hearing aids and my hearing loss journey soon began.
The beginning of my hearing loss journey
A few years into undergraduate school, it became increasingly difficult to hear my professors and peers in class. How could this be? I mean after all – I wore hearing aids. Little did I know, my hearing loss was progressing – and I was no longer receiving as much benefit from my hearing aids.
Out of frustration and fear of possibly missing information in my classes, I asked my academic advisor for help and she suggested a note taker assist me during my classes – to ensure that my notes were accurate and heard correctly for me to study.
Each time that I would visit my audiologist to test my hearing aids and overall hearing, I would ask for more volume, more power. My hearing aids simply were no longer giving me enough volume to hear. By the year 2005, that would be the last time I would have a conversation over the telephone. I could no longer hear and understand the speech of the person on the opposite end.
Realizing that hearing aids were not enough
After I graduated college in 2006, I soon married the love of my life and our first child followed shortly after. Life got very busy and unintentionally, I placed my hearing on the backburner and focused on caring for my family and career. I mean, technically, I could still hear, just not very clearly, or over the phone, but nevertheless, I could essentially do everything that needed to be done day-to-day. Right? Or, so I thought.
I initially started my hearing loss journey wearing hearing aids that fit completely inside of the ear canal, which I thought was fine because I was very self-conscious about my hearing aids showing at the time. I was not quite comfortable with my newfound hearing loss.
By the time my second child was born, I was wearing hearing aids that were behind the ear. If I took my hearing aids off, I could no longer hear my children talk or even cry or quite frankly – any sound. My world was mute. Left with no choice, I made the decision to start sleeping in my hearing aids to hear my children during the night.
Finding out about cochlear implants
During a routine visit with my audiologist, I remember telling her that I was not hearing very well at that point. My audiologist looked at me and said, 'Torie, I think that it is time for your ENT to determine if you are a candidate for a CI (cochlear implant).' I was terrified. The unknown terrified me. Surgery terrified me.
I made an appointment to see my ENT and after completing testing, he sat me down and said, 'Torie, how have you been getting through life like this?' He said, you're a wife, mom, graduate student and working full-time, but you are not hearing the world around you. I am confident that if you decide to proceed with getting a cochlear implant, your hearing will increase a great deal. At this point, you have nothing to lose.'
Undergoing surgery and hearing again
On February 21, 2011, I underwent surgery for a cochlear implant, and it was the best decision that I could have ever made not only myself but for my family.
Four weeks later, I was activated, and I heard my mother's voice over the phone after seven years. I heard my babies talk. I heard my babies cry. I heard my husband's deep baritone voice. I ultimately, received the gift of hearing – a second time around.
I began with the Cochlear Nucleus® 5 Sound Processor in 2011, but I recently upgraded to the Cochlear Nucleus® 7 Sound Processor in 2019 and I love it so much!
I am now able to adjust my volume settings by utilizing the Cochlear Nucleus Smart App1 and my absolute favorite function of the Nucleus 7 Sound Processor is that I can stream calls and videos directly into my processor. Not to mention, the Nucleus 7 Sound Processor is much more lightweight than the Nucleus 5 Sound Processor and is not as heavy on my ear.
My day-to-day is very busy as a property manager, business owner, and being a full-time mom. I have been featured in online publications, VoyageATL and ShoutOut Atlanta – highlighting my work as a property manager and business owner.
A life transformed from better hearing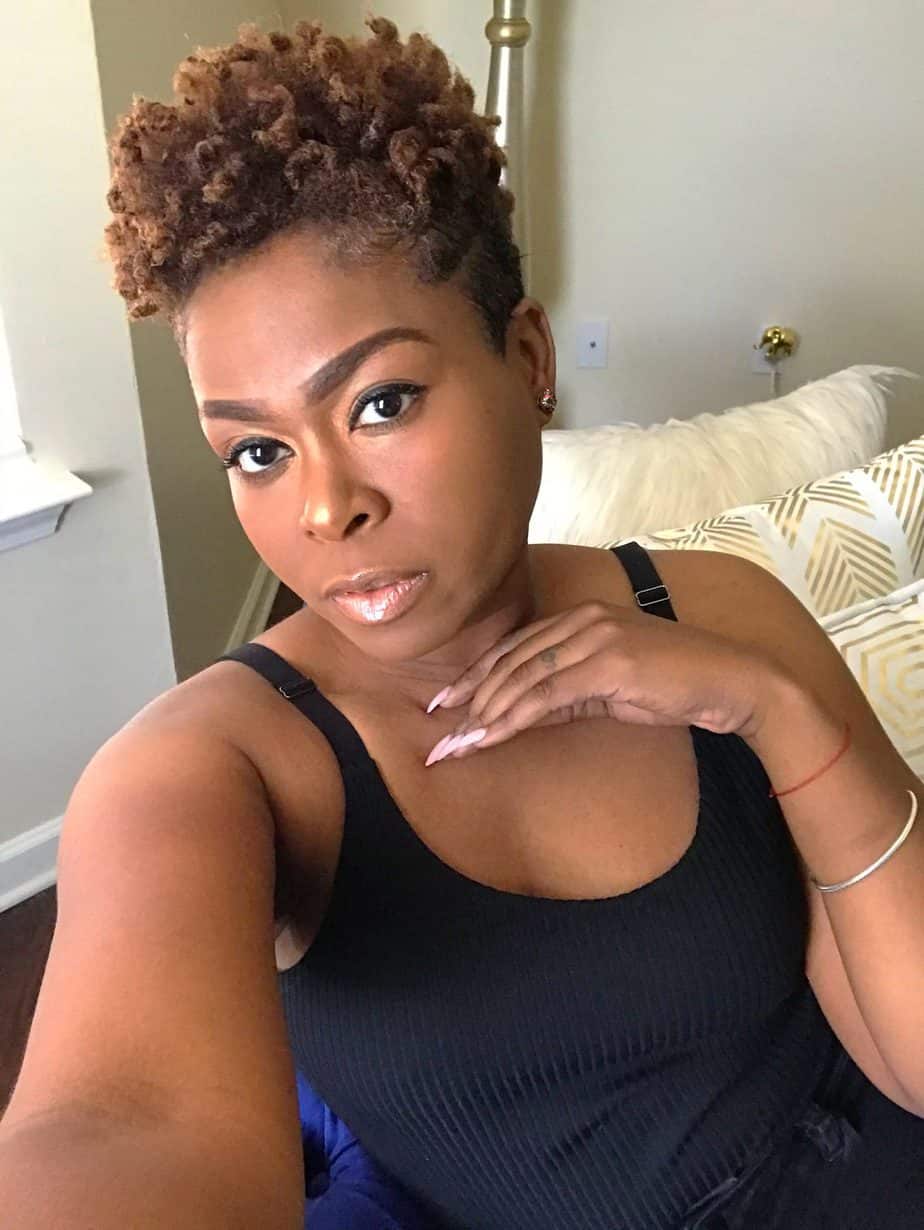 I am so very thankful to have a cochlear implant and the Nucleus 7 Sound Processor! Having a cochlear implant has allowed me to not only live a fulfilling life and to inspire others to seek information about cochlear implants.
Often, I am stopped in the supermarket or while at work and people will say, 'Wow you have a cochlear implant, that is really cool.' Or someone will say, 'My relative is thinking about a CI – what was the process like for you?'
Receiving a cochlear implant was truly a Godsend and I wish more people knew the limitless benefits that a cochlear implant has to offer. I haven't missed beat and I owe that to Cochlear."
Are you still struggling after losing hearing at an early age? Learn more about the Cochlear Nucleus Implant System here.  
Cover photo credit: Voyageatl.com