With the weather warming up and live music returning for the summer concert season, it's a great time to enjoy live music with your cochlear implant. If you're interested in dancing the night away at a concert, taking in performing arts at the orchestra, or kicking back and relaxing to a live local band, these tips and tricks are for you. We asked audiologists and cochlear implant recipients for their best tips for appreciating live music with a cochlear implant.
Audiologists weigh in with tips for enjoying live music with a cochlear implant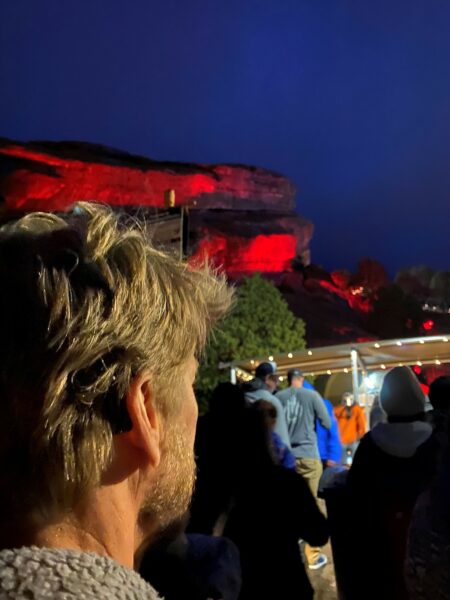 For cochlear implant recipients, one of the most rewarding parts of this technology can be enjoying music again. With your hearing device, you can have the opportunity to sing along to your favorite songs, dance with your loved ones, and even enjoy concerts and live music again. We asked audiologists to share their top tips for cochlear implant recipients to regain their love of music.
Work with your audiologist to create a map specifically designed for music.
When your audiologist is programming your cochlear implant for your unique hearing needs, they can create special maps for different situations, like hearing in noise and listening to music. Many audiologists recommended this as the first step for learning to appreciate music again with your cochlear implant. When you're ready to try listening to music again, be sure to select the music program on your sound processor for the best experience. At a concert, you can also adjust the settings of your sound processor in real time to try out different levels – in particular, adjusting the sensitivity, bass, and treble can help you find the best settings for each artist and music venue.
Practice listening to familiar music first before moving on to new tunes.
The audiologists we surveyed recommended starting out with familiar music that you used to listen to before your cochlear implant. When you can recognize some parts of the song, you can make connections as you relearn how to enjoy music with your cochlear implant. Once you're enjoying your favorite familiar artists again, it will be easier to pick up on new music. For those who are ready to attend live music events, you can also practice listening to the musicians in advance at home before you get to the concert, so you'll be familiar with the songs before you hear them on-stage. For artists who are on tour, you might even be able to find the set list for the band's upcoming performances, so you can listen to any songs you haven't heard before and be more likely to recognize them when the concert begins.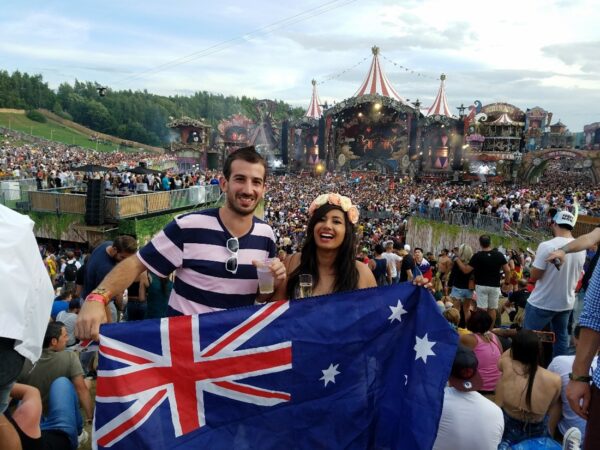 Take advantage of the Cochlear™ systems features and resources.
Cochlear offers great opportunities to help you rediscover your love of music with a cochlear implant, and many of the audiologists we surveyed recommended them. Try direct streaming to your sound processors with your device's Bluetooth®1 settings, and experiment with different volume and settings with your remote control or smartphone2. Cochlear also offers a music rehabilitation mobile app, Bring Back the Beat, which can help recipients regain the joy of music with fun games and challenges to practice your listening skills with music.
"Above all else, be patient with yourself," one audiologist shared. "Know that music may not sound exactly how you want it to right away." With these tips and advice from audiologists and with practice, you could be on your way to enjoying live music this summer concert season.
Cochlear recipients share their best tips for enjoying concerts with a cochlear implant
In addition to speaking with audiologists, we also wanted to hear from cochlear implant recipients about their best tips and tricks for listening to live music. Our recipients offered a wide variety of strategies for hearing your best at concerts:
Don't underestimate the importance of your seating position.
One of the cochlear implant recipients we spoke with was adamant that choosing the rights seats is the single most important factor for a satisfying concert experience. "My first step for seeing live music is to check out the venue and really scope out the best seats," he said. "If it's general admission, you can move around a bit more, but for venues with reserved seats it's important to strategize beforehand."
So, what's the best seat at a concert for someone with a cochlear implant? Well, it depends. Try to pick a seat closer to the center of the venue, instead of sitting all the way to one side. If you only have a cochlear implant on one side, you may be able to hear better if you sit with your implanted side closer to the source of the sound – the stage or the speakers. This may help you avoid the "sound shadow" that can be caused by having your good ear on the outside.
Another recipient recommended picking a seat that's closer to the stage, so you can see the performers clearly and use lipreading to help enhance your listening experience. At a larger concert, they may even offer video screens or an ASL interpreter – if so, be sure you have a good angle to see those as well. It may take you a concert or two to find the seating position that works best for you, but once you do it can make a big difference in your experience.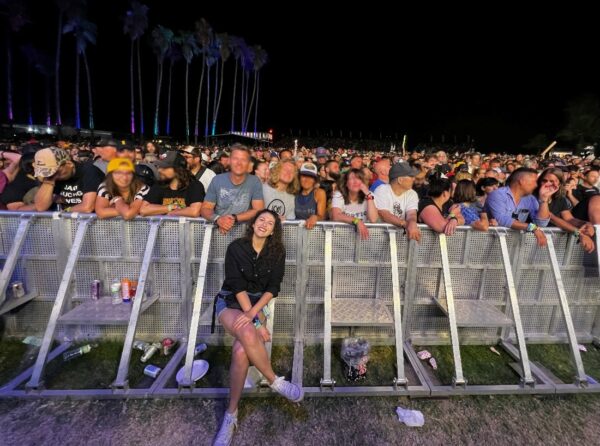 Bring some back-up battery options.
For cochlear implant recipients, it's always important to make sure you have enough battery3 for your sound processor to last all day. This is especially true for live music events, which can often go late into the evening and may be beyond your regular daily schedule. "You don't want to get close to the end of the concert, right before the encore is about to start, and realize you're almost out of battery," a recipient shared. There are several options to prepare for a late-night live music experience, including bringing along an extra rechargeable battery, picking up some disposable batteries just in case, or leaving for the concert with a fresh battery that's fully charged. You can shop for extra rechargeable batteries and chargers with Cochlear, or pick up disposable batteries on the way as a back-up option.
Take a break if you start to feel hearing fatigue.
Listening to live music can be tiring, especially for those with hearing loss. Between the various instruments, the lyrics, and the crowd, there's a lot to hear and enjoy at a concert. It's a good idea to take breaks between sets or if you start to feel tired and find a quiet area to relax for a few minutes. By sitting out for a song or two, you can return to the concert rejuvenated and enjoy the rest of the set, instead of feeling drained and overwhelmed by the experience.
Bonus tip: Consider retention options.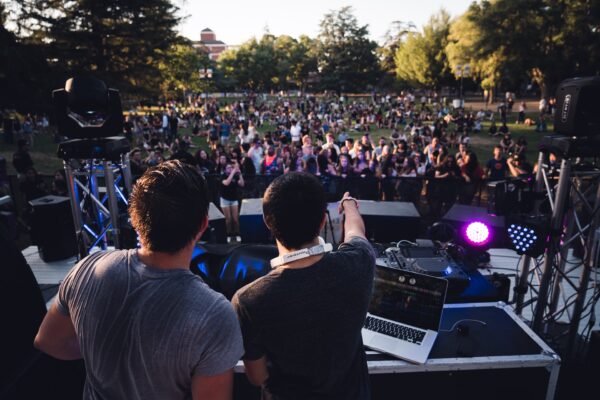 "Retention needs really depend on your concert-going experience," one recipient shared. "If you're sitting down and relaxing for the most part, you probably won't need this. But if you're up and moving around and dancing and having a good time, having that extra protection to keep your sound processor safe never hurts." Cochlear offers a wide variety of accessories to keep your device in place, including headbands, safety cords, clips and more.
Looking for more opportunities to hear live music with your cochlear implant in new environments? Visit the Rehabilitation Resources section on our website to find practice activities and listening games that may help you improve your hearing.
The Bluetooth® word mark and logos are registered trademarks owned by Bluetooth SIG, Inc. and any use of such marks by Cochlear is under license.
For complete smartphone compatibility information, please visit www.cochlear.com/compatibility.