Becoming a pilot is no easy task. Aspiring aviators must be accepted into a vigorous college program full of challenging classes, apply for and receive certification to fly, and then accrue hundreds of hours in the air to prove their skills in a competitive field.
For Jordan, a senior (at the time of this interview) at Embry-Riddle Aeronautical University in Prescott, Arizona, the hard work is worthwhile because of his lifelong passion for flying.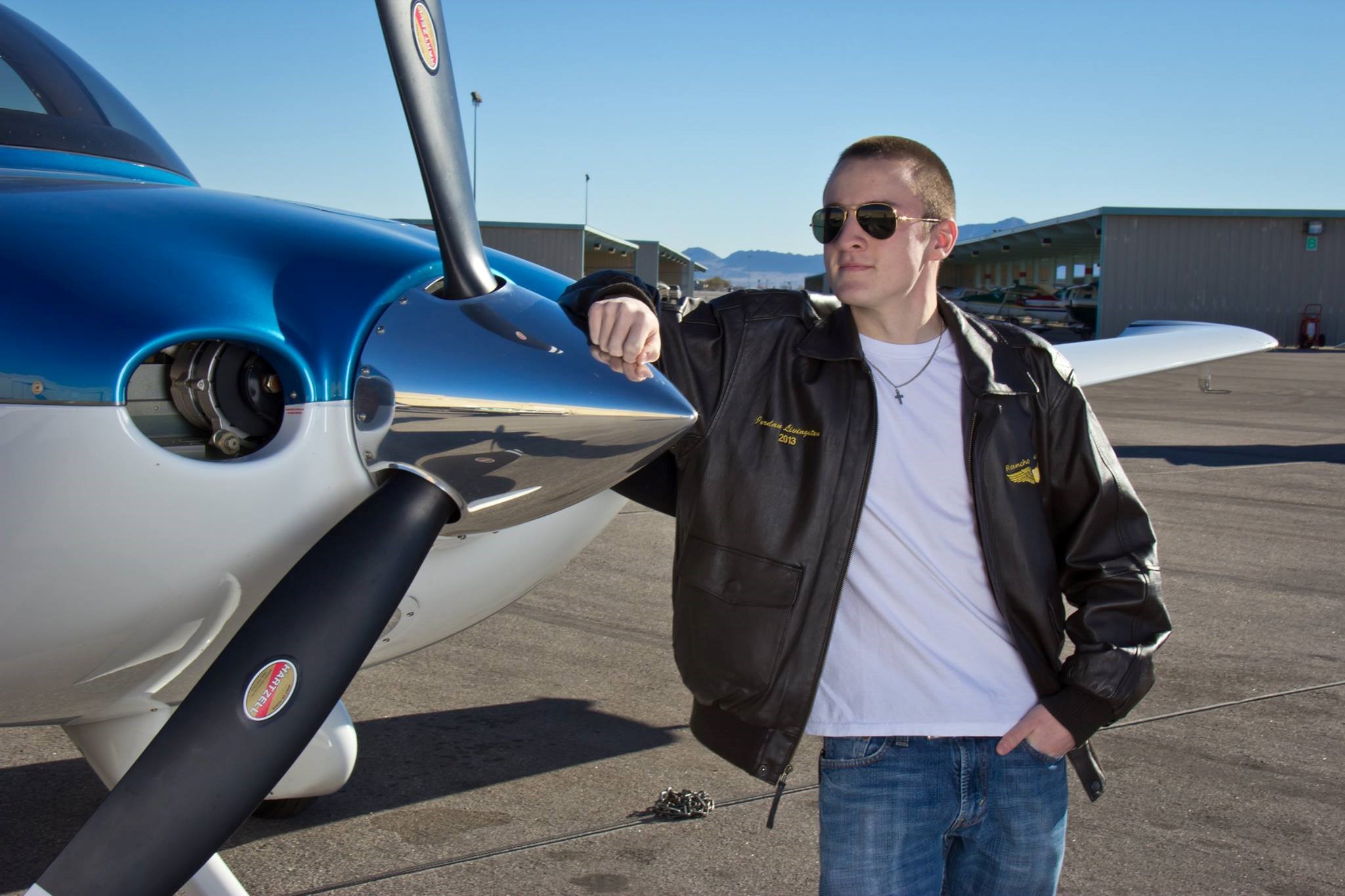 "I've wanted to be a pilot my entire life," he said. "I'd always wanted to fly airplanes, since before I could talk. It's always been my passion."
His father worked in the airline industry, so Jordan grew up with frequent exposure to aircrafts that sparked his interest from a young age. He knew that when he grew up he wanted to fly and travel.
There was just one caveat: Jordan was diagnosed as profoundly deaf when he was a year old. After he was diagnosed he spent two years on a wait list and received a Cochlear™ implant for his right ear at age 3½. He was able to attend mainstream school with one processor and live a life full of sound.
However, medical examinations require pilots to have excellent vision and hearing, among other strict requirements. Jordan knew that directional hearing was vital to the role, so when he was 18 years old he decided to get a Cochlear™ implant on his left side to have bilateral hearing.
"Pilots are expected to have 20/20 vision, hearing like a hawk, and all these other things," he said. "The cochlear implant has allowed me to hear at the same level as any other pilot in the industry and pass my medical examinations. Without the cochlear implant I could not fly, period."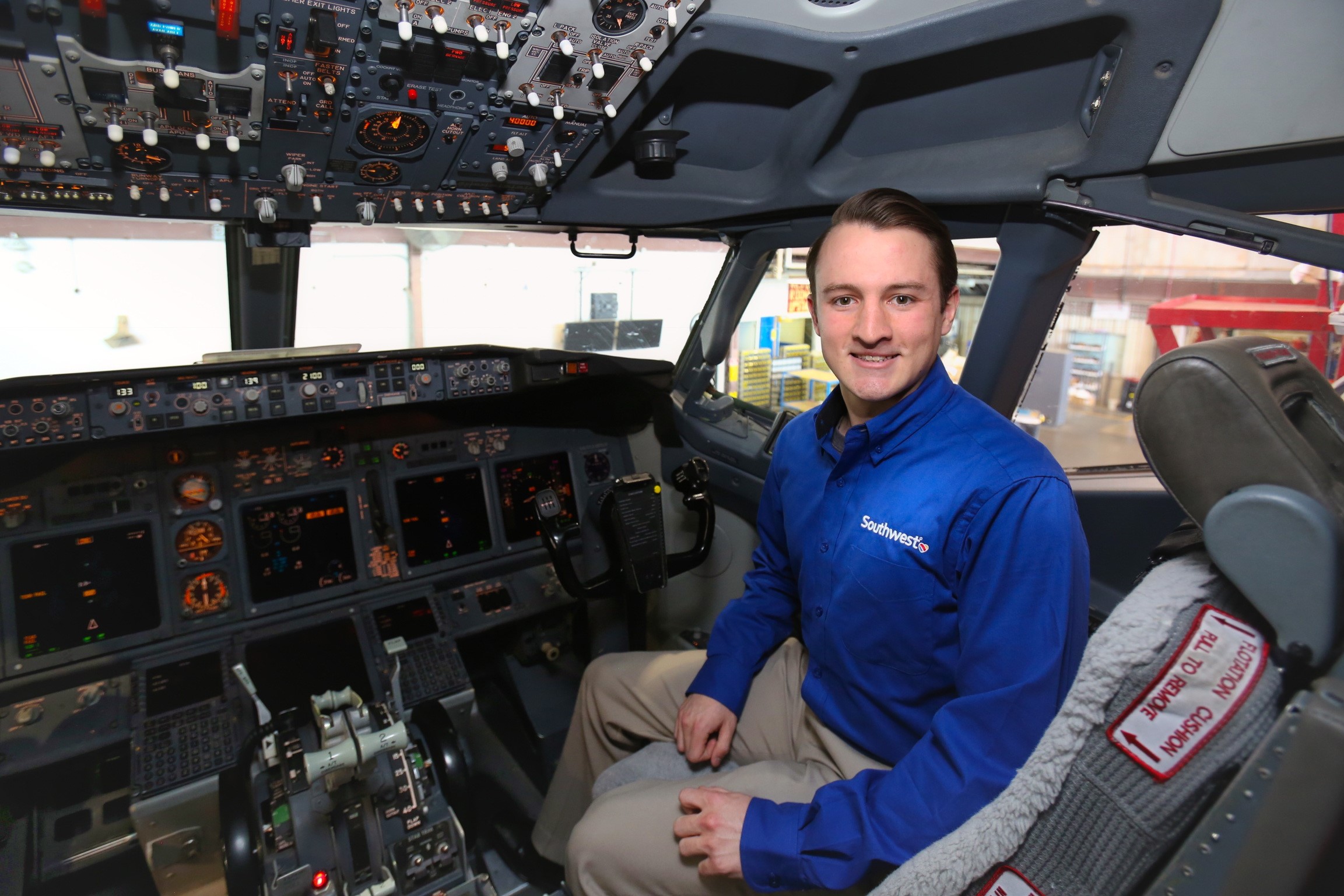 Jordan said he looks forward to building up enough flying time to qualify for his dream job: working at Southwest Airlines as a pilot and educator. He spent the first half of 2016 as an intern at Southwest Airlines with Flight Ops Safety, exploring ways to implement procedures designed to protect pilots and their passengers while in the air.
Jordan said he loves travelling and how flying gives him the ability to see a variety of scenery throughout the country.
"The nice thing about flying a plane is you can go wherever you want," he said. "You get to see a lot of different parts of the country — a lot of desert, red rocks, and you can fly over snowcapped peaks of the Rockies. When you fly in the Midwest you have green fields, farms, crops growing, and all that. It's an awesome thing, being able to see all the scenery as you fly across the country. Probably the best thing is being able to soar through the clouds."
Jordan said he's grateful that he has been able to pursue his dreams without worrying about his ability to hear.
"Honestly, I've faced hardly any challenges in aviation with my hearing," he said. "Most of the people I interact with can hardly tell I have cochlear implants."
During his freshman year at Embry-Riddle, Jordan applied for and was awarded the 2014 Graeme Clark Scholarship from Cochlear Americas for his academic achievement and commitment to leadership and humanity. He said the scholarship is one more way that Cochlear has helped him pursue his dream career.
"Not only is the cochlear implant helping me continue my passion toward flying, but also the scholarship has helped me continue my passion toward aviation and becoming a pilot," Jordan said. "My pilot education isn't cheap, and it's becoming more expensive, so the scholarship has definitely helped me continue my passion."
To learn more about the Graeme Clark Scholarship and how to apply, visit our scholarship page. For more information on how a Cochlear Implant can help you in the classroom and workplace, click here.