Natalie T. was overjoyed to welcome her baby girl into the world. Hearing loss never crossed the mind of this new mother excited to start her journey as a parent. When her daughter, Elsie, wasn't reaching developmental milestones, she knew something was wrong. Then she learned her daughter was deaf. Having never experienced hearing loss and not knowing about hearing loss technology, the unknown scared Natalie. Learning about cochlear implants and the new CochlearTM Kanso® Sound Processor settled those fears and opened a world of new possibilities: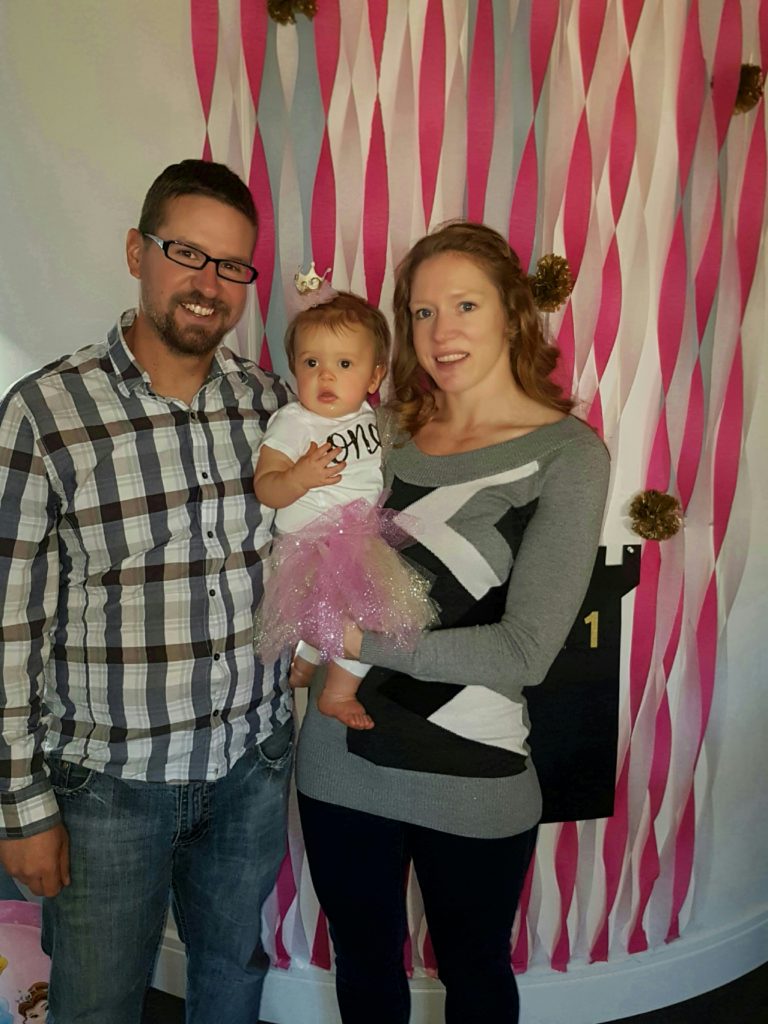 "Our daughter, Elsie, was born healthy, on her due date and with no complications or adverse events during pregnancy or delivery. She was perfect.
As the months passed, we noticed she wasn't hitting the expected milestones on time and seemed to be slipping further behind others her age in areas of motor and balance, as well as receptive and expressive communication. We had early intervention teams involved and went to appointment after appointment and did test after test.
Eventually, I mentioned to one of her health care workers that we were not convinced she could hear. My husband and I had started to do our own testing to confirm our suspicions.
One morning, I went to wake Elsie up in her crib. She was faced away from the door. I walked in and was clapping and yelling at her that mom was here. She kept facing the wall. I then walked around the crib and as soon as she saw me she waved her hands happy to see me there. I knew at that moment she didn't hear me. If she had, she would have turned when I walked in the room.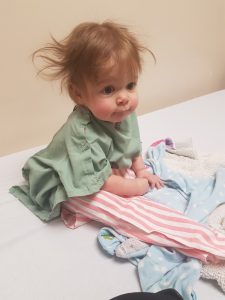 Audiologist appointments followed and we learned when she was 10 months old that she was profoundly deaf in both ears and likely has been since birth. No causes were told to us, just the luck of the draw they said. We are still exploring a genetic link for her diagnosis.
The months following the diagnosis were the hardest we had gone through. We were now forced down a path of hearing loss in which we had no experience. Cochlear implants were suggested early on as they told us her hearing loss was so profound that hearing aids would likely not help. They told us without cochlear implants she would be nonverbal and would have to rely on sign language.
We had never heard of cochlear implants before, and we had never met anyone with one. We did all the research and learned that this amazing medical device could allow our daughter to understand speech and language and to interact with her friends and family with speech and not just sign language. It was not a hard decision for us to choose cochlear implants for her future.
Her MRI came back perfect, and they gave us the green light for bilateral cochlear implants; now to choose our device.
When we had the initial appointment to select Elsie's cochlear implant device, I cried. It was real now that we were going to have to live with this new medical device our whole lives. Our audiologist recommended two companies to explore – Cochlear and Advanced Bionics. She told us both were good but recommended to choose based on the options or accessories.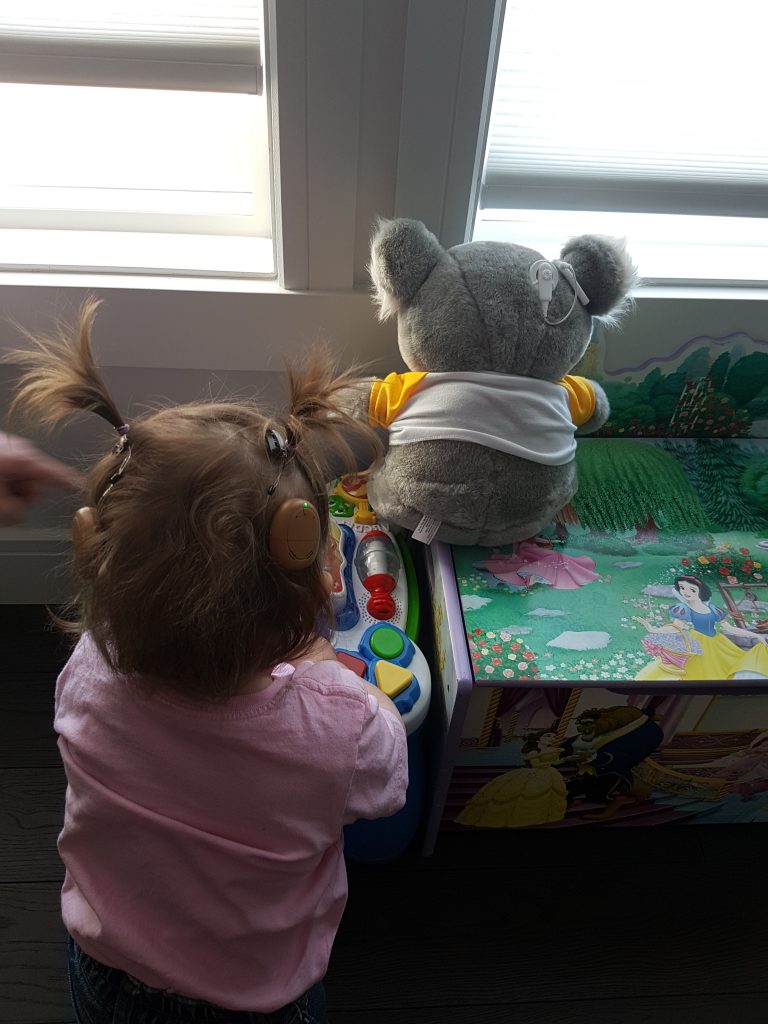 Our initial leaning was toward Advanced Bionics, and we were pretty certain on it. Then we heard about Cochlear's new Kanso Sound Processor.
After Elsie's experience with hearing aids, we knew we didn't want anything hanging on her ear as this would make her try to take her devices off. We also didn't want long, tether cords attached to her shirt, since we learned with the hearing aid tether, it would tickle her neck and encourage her to pull them off too. So we chose Cochlear and the Kanso Sound Processor, and we have been happy with it since the day she got it!
The Kanso clips so well into Elsie's hair. If it does fall off, it swings by the hair clip and will reattach itself if positioned correctly. We rarely have to run to her to reattach them. With the hair clip, they have never fallen off her, and we don't worry about them being lost.
She was activated at 15 months with her new Kansos. The first day she got home with them, she was crawling on the ground with her head down listening to the noise she was making with her knees. It had begun. She was listening. At two weeks post-activation, she is starting to turn to clapping and knocking noises.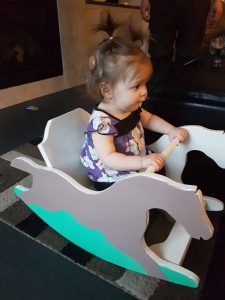 We also chose the Kanso for how small, simple and discreet it is. It's easy to hide under hair. There is no ear piece, and no long cords or coils to deal with. It's a very simple device to explain to others that are taking care of her too.
We are still new to the Cochlear Implant world and don't know what the future holds for her speech and language skills yet. Nonetheless, we are expecting Elsie will thrive, as she is a quick learner, and so far tolerating all the new sounds just fine. She doesn't try to take her Kansos off and has never been bothered by too much noise at a party or restaurant.
We plan to put her in mainstream school and whatever sports or activity she wants. Her hearing loss won't stop her from doing anything she sets her mind to. Elsie's Cochlear Implants will open up so many opportunities that she otherwise wouldn't have had being born deaf."
If you've learned your child has hearing loss and are considering cochlear implants for them, visit IWantYouToHear.com for resources to help you on your journey.