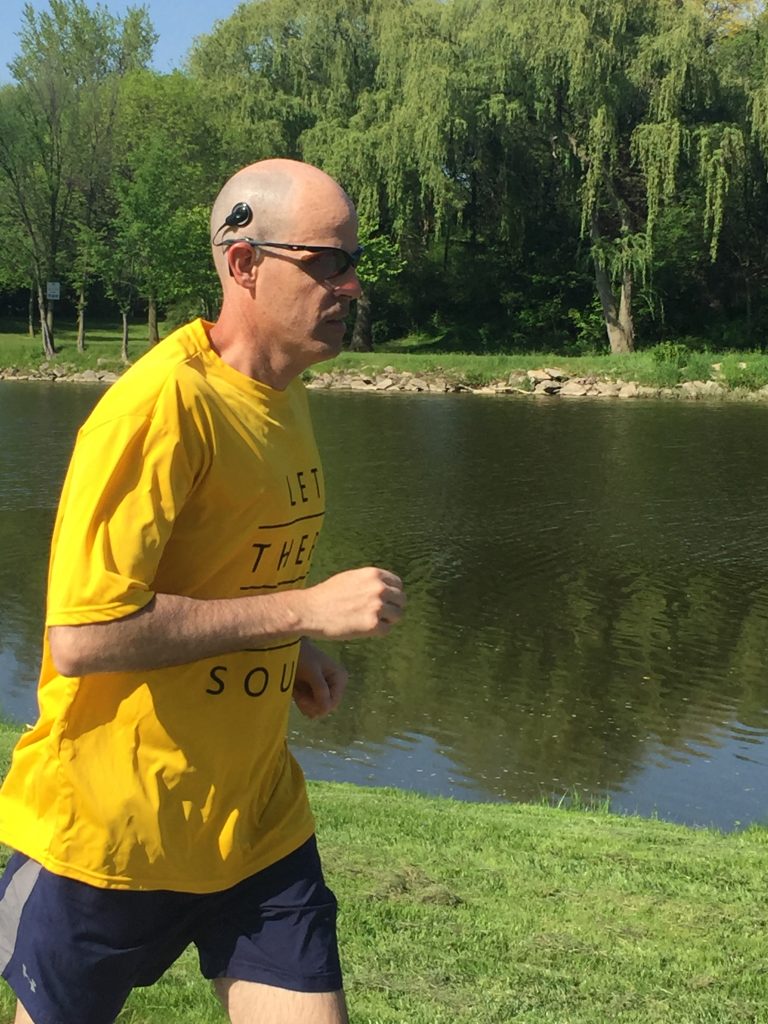 Tim Crawford was born with severe hearing loss and lived his whole life in near silence until almost two years ago.
"I got my implant over a year and a half ago, and it's the greatest thing in the world," said Tim. "I used hearing aids nearly my whole adult life, and now that I got my cochlear implant, I don't even use the hearing aid on my other ear because the cochlear implant works so well."
Tim has been an athlete all his life, and twenty years ago Tim challenged himself to run a marathon, "just to say I did it."
"After I ran that marathon, someone told me I could probably qualify for Boston," said Tim. "Six Boston Marathons later and I had to do something different. I needed a new challenge. I could run and knew I could learn how to bike and swim, so I challenged myself to try a long distance triathlon."
Tim did his first long distance triathlon eight years ago and continues to do one every year since. Long distance triathlons are a total of 140.6 miles, consisting of a 2.4 mile swim, 112 mile bike ride and 26.2 mile run.
This August, Tim will compete in his eighth long distance triathlon in Boulder, Colorado. His seventh and eighth training seasons have been much different though because Tim has trained with his Nucleus® 6 accessories, and they have been a welcomed addition to his routine.
Tim outlines how he uses his Aqua+ and True Wireless accessories to help him train for his next long distance triathlon: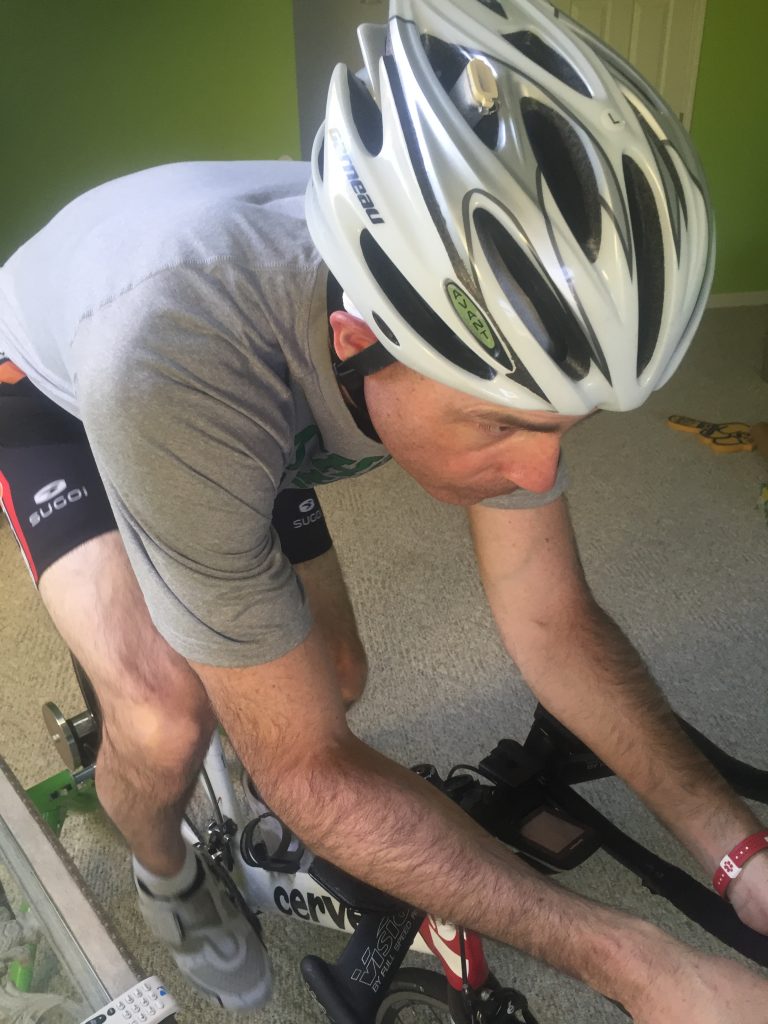 "I use the Aqua+ over my cochlear implant for running, biking and swimming. I think a lot of people might not think to use it for the bike and run but it helps my cochlear implant not get dirty or sweaty."
"When I'm training I do five to six hour bike rides outside, and I use the Wireless Mini-Microphone to stream talk radio and sports games. I've never been able to do that before, and it's crystal clear! I use the Mini-Microphone in the weight room and while I'm running as well."
"While running, I can talk on the phone using my Wireless Phone Clip, or if I go running with someone, I have them wear the Mini-Microphone so I can hear them clearly as we run together."
"In the winter, when I'm doing bike training on my inside trainer I can listen to the TV through the Wireless TV Streamer. I don't even have to be watching it to hear it."
"The Aqua+ and wireless accessories have really made my training much more enjoyable," said Tim. "Before the accessories, I'd have to go for long training bouts hearing nothing, and now I can connect to the whole world around me, inside or outside, on a running trail, out on a bike ride or in the pool. I can hear it all."
Read more of Tim's story here and here.
Learn more about cochlear implants for you or a loved one here.