When Ken K. lost his hearing, he struggled to enjoy his passion in life: birdwatching. After he got a Cochlear™ implant, he got back to birding and enjoying the noisy world around him.
"Enjoying outdoor activities often requires depending on all five senses. If you are a birdwatcher like me, hearing can be even more important than sight to distinguish different species.
Some birders do up to 70 percent of identifications by ear. In fact, in the summer, I hear more birds than I see, thanks to all of the foliage that gets in the way.
Trying to get my hearing back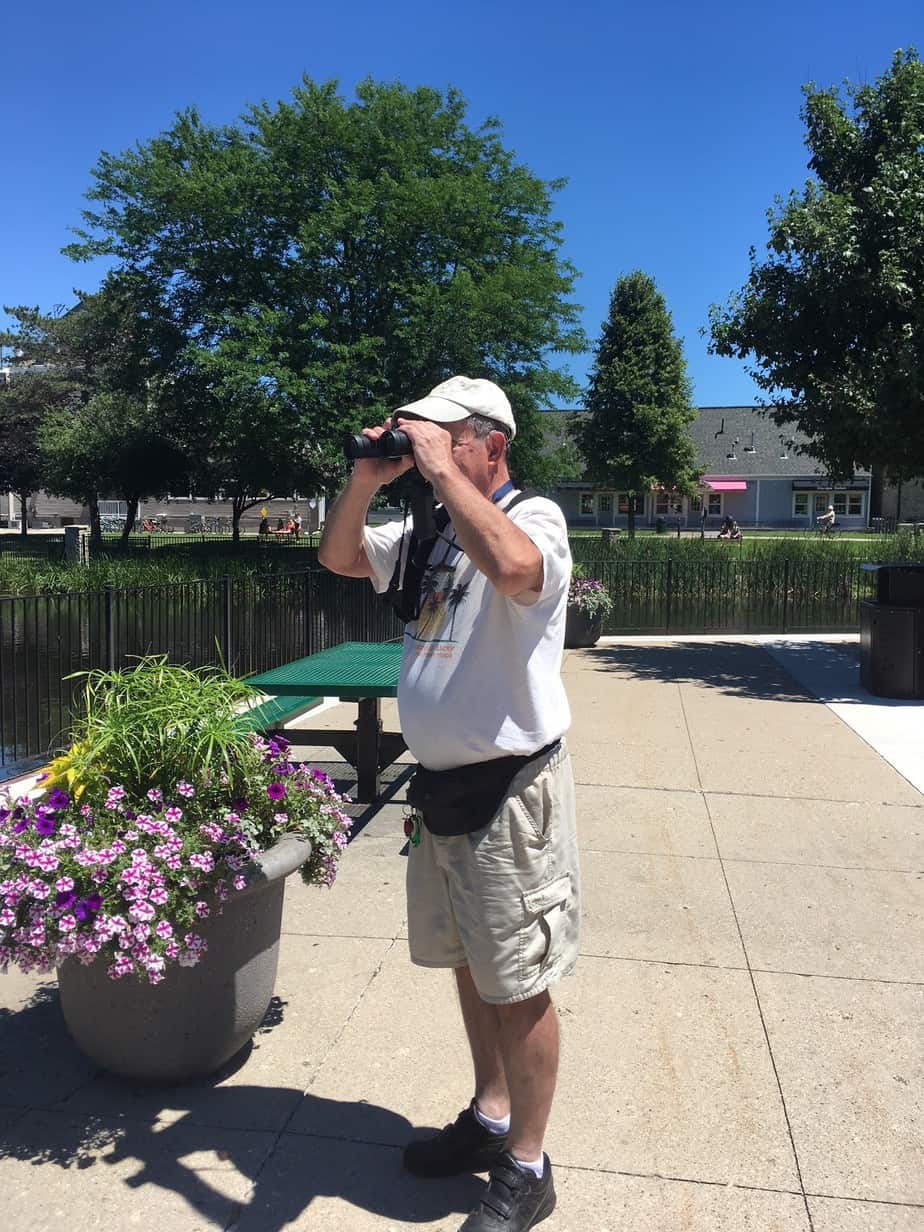 So, when I lost my hearing in 2010, it was devastating. I spent about a year and a half essentially deaf, jumping through hoops trying to find out how to get my hearing back.
After years spent fiddling with hearing aids, I received my first Cochlear implant in 2016 and everything changed.
Recognizing birds with my Cochlear implant
After my first Cochlear implant, I was able to recognize more birds than I had in years and that was a wonderful thing for me. I was so pleased with my experience, I decided to proceed with my second Cochlear implant in 2017 and a few weeks ago, I heard the rattle of a Kingfisher and knew what it was without seeing it. I was so thrilled.
Like most outdoor enthusiasts, the opportunity to spend time outside communing with nature is what I like best about birding. I find it to be very restorative for the mind and spirit.
I usually carry my binoculars and a camera to take advantage of birding opportunities when I am out walking, biking or running around town, and I follow quite a few nest cams.
Birdwatching friendships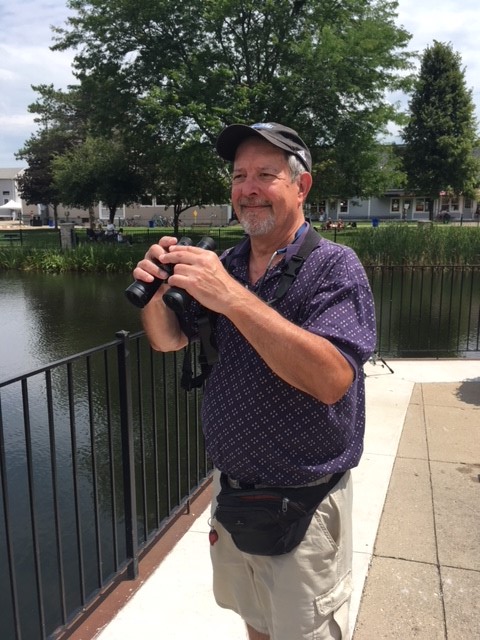 Six years ago, I started following a Cornell Hawk nest cam and connected with several other birders through the cam's chat function. When some of the followers proposed an in-person get together, I shared that it would be difficult for me to attend due to my hearing loss; this was prior to receiving my Cochlear implants.
The group did not hesitate to start a Facebook group to help me communicate, and over time, the birders have become some of my best friends. I am thankful my interest in birding helped me connect with good people at a time when communication was very difficult for me.
With spring underway, I am looking forward to putting my recently re-learned hearing skills to the test to identify songbirds. I am sure it will be my best birding experience in years."
To find out if Cochlear implants could help you rediscover the sounds you love like Ken did while birdwatching, learn more here.