Grace experienced sudden, profound hearing loss from viral meningitis at age 3. She was identified as a cochlear implant candidate and was implanted at age 4. With bilateral cochlear implants, she is now able to participate in all sorts of dancing classes such as hip hop, tap and ballet, including dancing to her favorite – Beyoncé. Read more:
"Grace lost her hearing suddenly after a hospital stay from viral meningitis at age 3. After we were told Grace had meningitis, I was very confused and scared. As parents, we took all of the precautions to ensure the safety of our kids. I made sure she had regular checkups, that she was up to date on her vaccinations and paid attention to her medical health, but I never suspected this. However, I was assured by the doctors that I made the right decision bringing her to the ER as soon as I did.
Identifying that Grace couldn't hear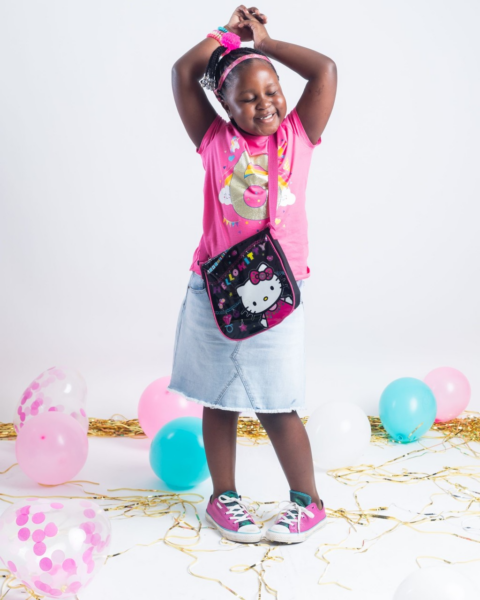 Grace had lost her hearing while we were in the hospital. She had a stay of over a month in ICU and regular admission. Grace loves to sing Beyoncé; when we noticed that she was singing her Beyoncé songs off tune with the actual music, we started to know she couldn't hear.
When we were discharged, she had an appointment with a local speech and hearing doctor who tested her and asked for a second test. At the re-test is when she said she thinks Grace was profoundly deaf and may be a good candidate for cochlear implants. She then referred us to a specialist in Atlanta, which is 2 hours away. Once we saw the specialist, he confirmed and set us up a meeting with the audiologist and the process started from there.
Making a selection out of all the options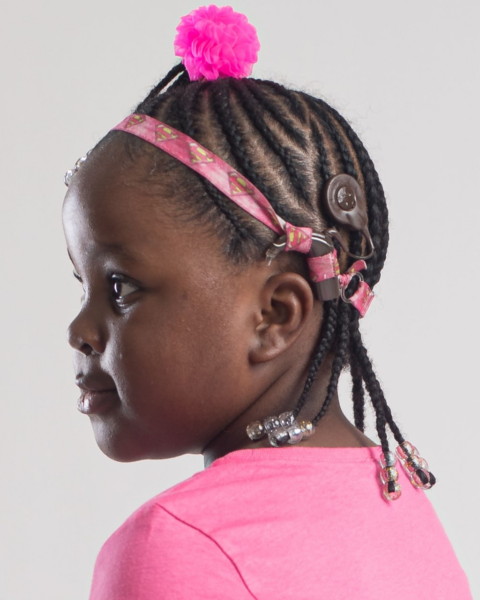 We were sent home with so many options for cochlear implant devices. We read all of the information and watched videos and reviewed websites of several options. We made a list of pros and cons for all the devices they offered and Cochlear was the company we decided on. Grace was implanted 3 months later and activated days before her 4th birthday. Grace has the Cochlear™ Nucleus® 7 Sound Processor on both ears.
We take annual family photos, but with the covid pandemic and no school pictures, my intentions were to have my two teens take some individuals pictures for their birthday, as a gift. I have three kids and all three kid's birthdays are a month apart, with Grace's being last. When it was her birthday, she said she wanted to take some 'fashion' pictures like the big kids. The photographer has been taking pictures of Grace since she was a baby. During the shoot the photographer got a really good close up of her sound processor.
Grace's hopes and dreams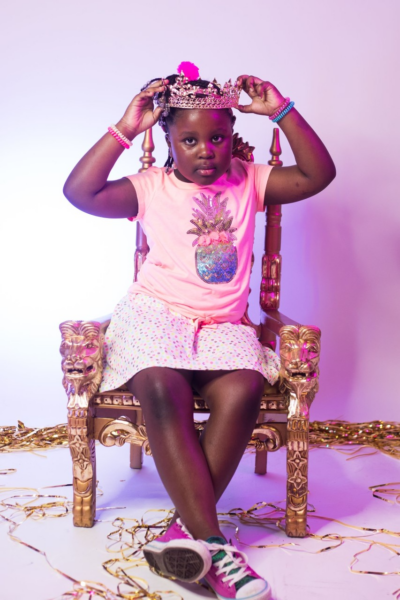 Grace takes tap dancing and ballet lessons. She also wants to be a fairy, a firefighter and a princess when she grows up, so the photographer got some shots of her in a crown and on a throne.
Grace is thriving this year – she just started 1st grade where she is excelling in math and reading with exceptional grades.
Outside of school Grace enjoys being a part of her hip hop, tap and ballet class at a local dance school. Making silly videos for our family YouTube®1 vlog titled Chasing The Brunson's and helping to write a book series titled Grace in Action, about a young girl and her bilateral cochlear implant journey.
Thanks for letting us share our story!"
If your child has been diagnosed with hearing loss from viral meningitis, cochlear implants may be a solution. Find more detailed information here.
2
In the US, the cochlear implant system is approved for use in children 9 to 24 months of age who have bilateral profound sensorineural deafness and demonstrate limited benefit from appropriate binaural hearing aids. Children two years of age or older may demonstrate severe to profound hearing loss bilaterally.