After Emily dealt with a long journey with hearing loss from otosclerosis, her pregnancy led to bilateral severe sensorineural hearing loss. After getting cochlear implants, Emily has regained her joy of participating in the hearing world from music appreciation to learning to play the drums!
"My hearing journey began around the age of 12 when I lost a minor amount of hearing due to otosclerosis, a genetic disease. After consulting with an ear, nose and throat doctor (ENT), I was told the hearing loss was minimal and should not have significant impact on my quality of life.
I took this event in stride and did in fact continue living in the hearing world without much disruption. The world just needed to be a little louder. I was a very musically inclined child. I enjoyed singing and playing clarinet in the school band. I also taught myself keyboard; music was my primary creative outlet throughout my teenage years.
Hearing loss progressing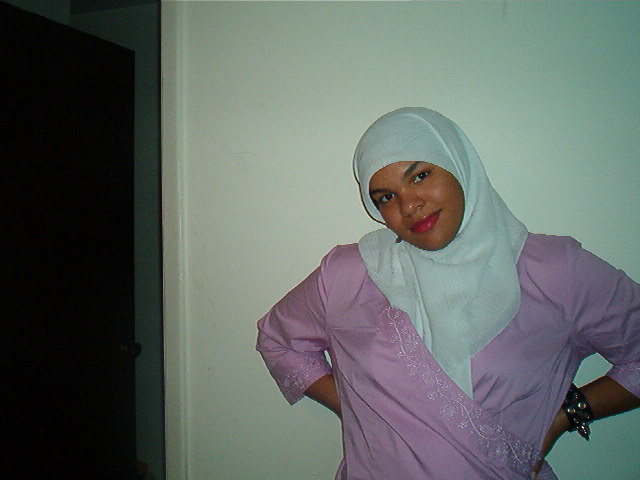 After the birth of my first child at the age of 20, I struggled daily to hear my college professors during lecture hall and to communicate effectively with my coworkers. I was not able to fully enjoy hearing my baby girl's coos and caws. I was at a loss for what was happening with my ears. I visited a different ENT physician and learned that my otosclerosis had advanced from the middle ear to the inner ear. I now was diagnosed with bilateral sensorineural hearing loss due to cochlear otosclerosis.
Unbeknownst to me, otosclerosis accelerates during pregnancy, through unknown hormonal mechanisms. At 21 years old, I received my first pair of hearing aids. I felt restored! The world sounded crisp and clear again. I was able to excel in school and work and enjoy hearing my family and friends in surround sound. I was also able to enjoy music once again. Most people were shocked to learn that I wore hearing aids because I did so well with them.
Several years later I decided to expand my family. This time around I understood there could be complications with my hearing, but I did not let that deter me. I became pregnant with my son and immediately experienced sudden rapid hearing loss. My neurotologist was able to temporarily restore some of my hearing with intratympanic steroid injections. He did forewarn me, though, at some point I would need cochlear implants. I mentally filed that information in the 'things I will never do' cabinet. I was terrified of undergoing surgery. I continued living and enjoying life with hearing aids for several more years.
Time to consider cochlear implants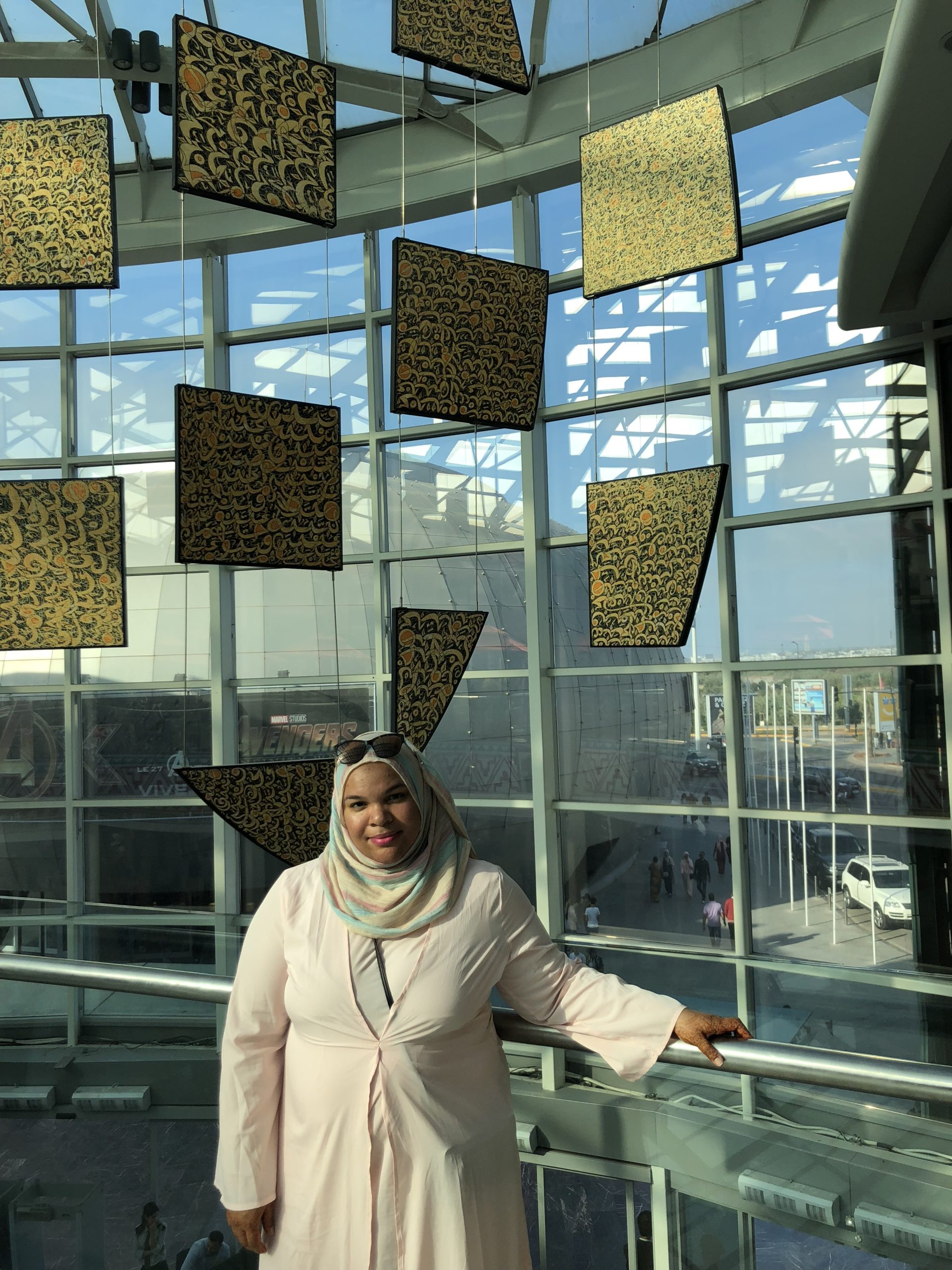 Fast forward to about three years ago, when I became pregnant with my third child. Immediately, I lost all hearing in both ears. I was unable to hear anything even with the help of the strongest hearing aids. Steroid injections would not work this time. I was now suffering from rare severe bilateral cochlear otosclerosis. I had to open the mental filing cabinet and pull out the cochlear implant file and really give it serious thought for the first time.
I saw the negative impact my deafness was having on my husband and children as they struggled with basic communication in their day-to-day interactions with me. I became more reclusive. I was not able to talk on the phone with friends and family. I could no longer enjoy music. Social gatherings were awkward. Running errands and interacting with the public was exhausting. I am fortunate to be deaf in today's world with all the assistive technology available. Voice-to-text apps helped in my face-to-face interactions. Closed captioning phones and computer video calling with closed captioning were life savers for work meetings and helped me maintain employment.
My future with cochlear implants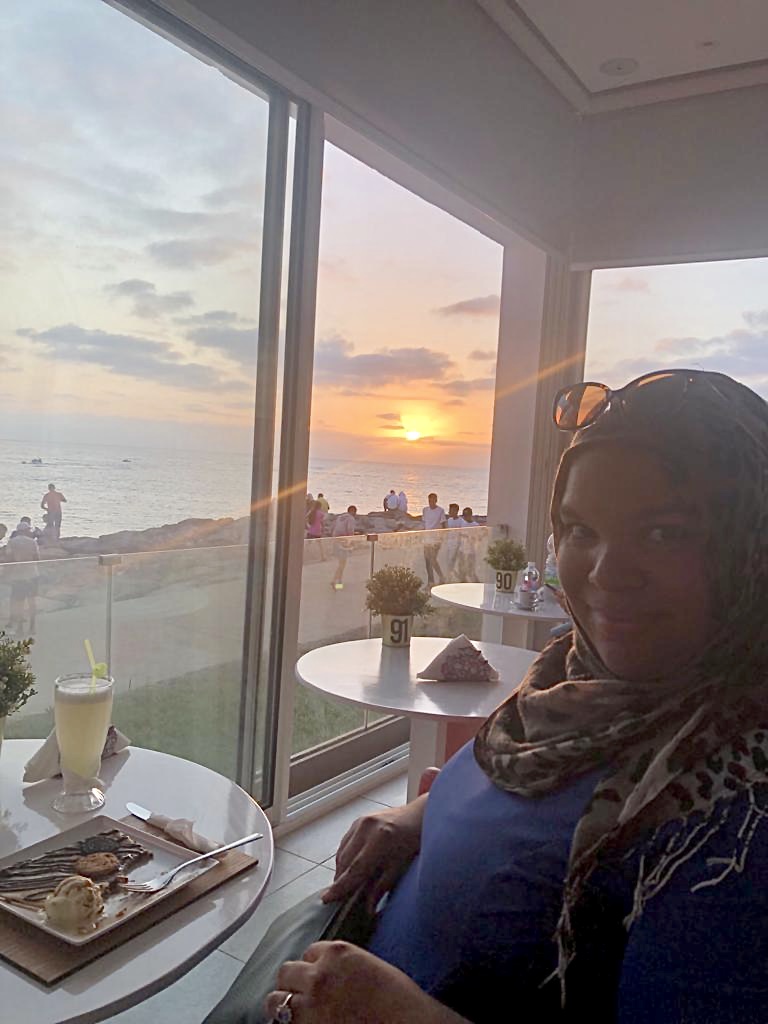 After several delays due to the COVID-19 pandemic, I received a cochlear implant for my left ear in March 2021 with a Cochlear™ Nucleus® 7 Sound Processor. My physician suggested using a Cochlear brand device due to the severe spongy bone formation in my cochlea due to the otosclerosis. I was activated one month later. The world sounded incredibly unpleasant and full of nothing but robotic noise; however, over the course of several days, the sounds very quickly changed into discernible speech and environmental tones I previously remembered. The robotic noise disappeared completely within about six months post-activation. I had my right ear implanted and received a Nucleus 7 Sound Processor in February 2022, and the results have far exceeded my expectations.
I could not be happier with my Nucleus 7 Sound Processors! The sound quality is so much better than when I wore hearing aids. I can listen to music I once enjoyed, and it sounds just as I remembered. The Nucleus 7 Sound Processor comes with various accessories that I use daily. The Aqua+ kit1 is a favorite I use multiple times a week while exercising. I absolutely love the iPhone®2 compatibility3 features. I stream directly to my implants while talking on the phone, listening to music or scrolling through social media.
Learning to play the drums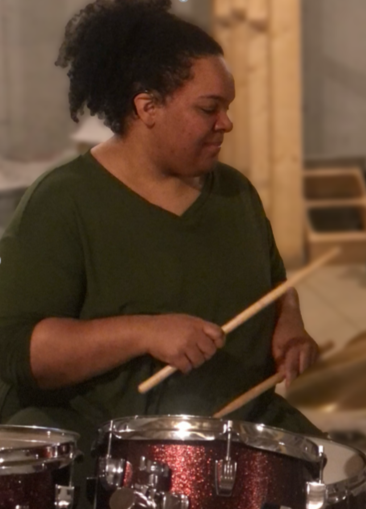 I am very confident in my hearing capabilities now, so much so that I recently started learning to play drums. Playing drums is a lifelong dream of mine that at one point I thought I could never accomplish, but thanks to this amazing technology I am doing just that. With help from the phenomenal Cochlear Tech Support, I also recently learned that my Mini Mic 2+ can be connected to a music source (e.g., speaker or laptop), and with the help of a simple headphone splitter, my drum instructor can listen to music from the source in sync with me while I stream music directly to my implants. This is a game changer because it allows me to hear music very clearly so I can pick apart drumbeats by 'ear' and replicate the sounds. The Cochlear team thought of everything when they designed these implants!
I am incredibly grateful to have the opportunity to live with cochlear devices, and ultimately, I am glad I overcame my apprehension about surgical implantation and day-to-day living with them. My life would be very different without them."
Are you struggling with hearing loss from otosclerosis? Learn more about hearing implants today.
The Nucleus 7 Sound Processor with Aqua+ is water resistant to level IP68 of the International Standard IEC60529. This water protection means that the sound processor with the Aqua+ can be continuously submerged under water to a depth of 3 meters (9 ft and 9 in) for up to 2 hours. This water protection only applies when you use a Cochlear Standard Rechargeable Battery Module or Cochlear Compact Rechargeable Battery Module. The Nucleus 7 Sound Processor is water-resistant to level IP57 of the International Standard IEC60529 without the Aqua+ accessory for the Nucleus 7 Sound Processor.
iPhone is a trademark of Apple Inc., registered in the U.S. and other countries. App Store is a service mark of Apple Inc., registered in the U.S. and other countries.
For a full list of smartphone and app compatible devices, visit: www.cochlear.com/compatibility.