Paula's hearing loss was diagnosed at a young age; she tried the hearing aid route for years but found that they were no longer helpful in her daily life. Paula was identified as a cochlear implant candidate and was excited at the prospect of hearing again. She received her cochlear implants (albeit after her daughter also received them) and regained the confidence to become a successful business owner, public speaker and disability advocate. Read more:
"My hearing loss was diagnosed when I was three years old after my mother noticed that I was saying, 'what' a lot. Genetic testing has not revealed its cause. It was a slow, progressive loss over a 30-year period. I wore hearing aids until they were no longer powerful enough for my level of hearing loss.
My history with hearing loss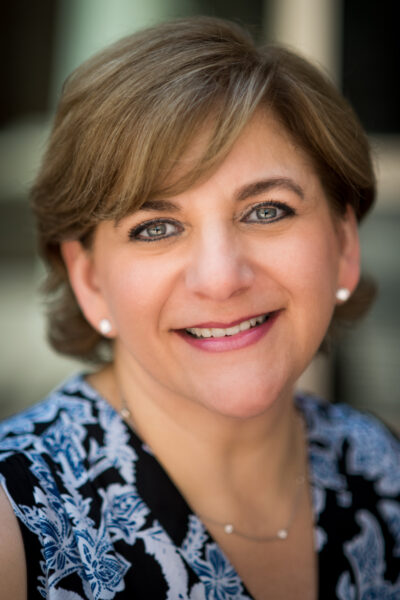 In my 30s I began to have noticeable difficulty hearing people on the phone even with hearing aids and an amplified telephone handset. Eventually, I had to give up my cell phone and started to use a text pager to communicate. I also hired a virtual assistant to make phone calls to schedule appointments for me and my children.
While these things were helpful, I began to feel isolated from family and friends, so I started looking into cochlear implants. I attended a cochlear implant support group meeting in Manhattan and met a room full of people wearing and using the technology. Every person talked about how it had changed their lives for the better. Soon after, I went for an evaluation and was deemed a good candidate for the implant.
Hereditary hearing loss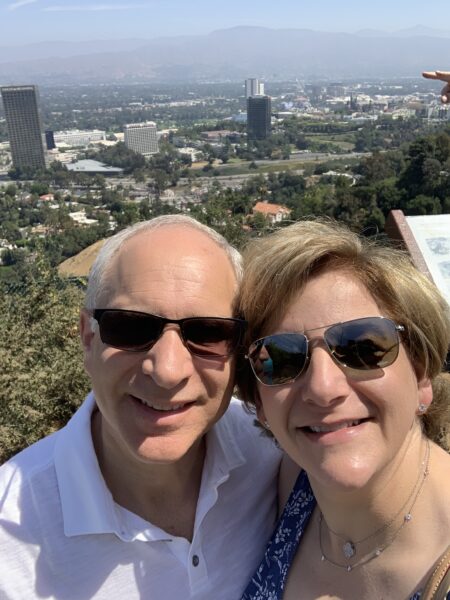 Unfortunately, my plans for the surgery were put on the back burner when I abruptly moved to St. Louis. My first child was late diagnosed with her own hearing loss and had significant speech and language delays as a result. We temporarily relocated so that she could attend a local deaf education school and learn to listen and speak. Unlike mine, my daughter's hearing loss was a very rapid, progressive loss. Within four years of her diagnosis she was eligible for cochlear implant surgery. In a surprising turn, her surgery was scheduled just a few weeks before mine.
We decided to go with Cochlear because they have an excellent reputation as a leader in the field. We also conferred with our surgeons and learned they implanted more Cochlear brand implants than any others. The battery life1 was longer than the competition's which was a very attractive benefit.
A gift for not only myself but my family as well
Cochlear implants have been one of the greatest gifts in not only my life, but my daughter's and my husband's as well. Between us, we have five implanted ears. While we used to struggle to hear, we now hear and understand with ease in most situations. I'll never forget when I was on a plane and was able to understand every word of the captain's announcement. I was astounded as I couldn't remember ever being able to do that before.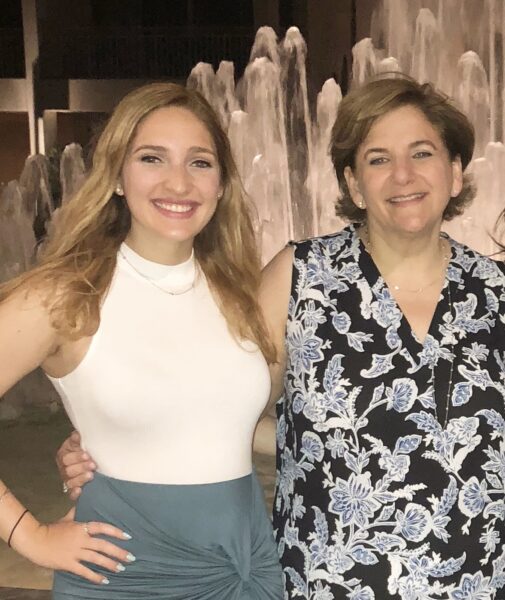 Just seven weeks after my activation I was able to buy a cell phone and hear on the phone again. It was like someone had handed me back my life but it was better than before. I recently upgraded to the Cochlear™ Nucleus® 7 Sound Processor and the True Wireless technology has improved my listening enjoyment even more. Talking on the phone and being able to use two ears thanks to Bluetooth2 is a breeze. I also love using the Mini Microphone with my computer for Zoom3 calls and the TV Streamer for Netflix4 and Apple TV®5 bingeing. I am so grateful to live in a time where cochlear implants are not only available but also perfected to such a high level.
Confidence in my cochlear implants
Being able to hear again gave me the confidence to not only start and run several businesses but I also became a public speaker and writer on disability related issues. I have traveled all over the United States and have spoken at both large conventions and conferences as well as at smaller meetings for adults with hearing loss and parent groups.
Among my proudest accomplishments:
Founding a community website called HearingExchange for people with hearing loss and their families offering information and support and served thousands of people for 10 years
Being featured, along with my daughter, in Back to the Hearing World, an informational video by Cochlear about cochlear implants that was distributed worldwide and shown at Epcot® Theme Park for several years
Receiving the Oticon6 Focus on People Award for advocacy work for people with hearing loss
Jericho High School Hall of Fame for advocating for people with hearing loss and their families"
If you are an individual with hearing loss, our website has the resources you may need to help regain your confidence, from cochlear implants.
7