Stephanie has been working with children with hearing loss and their families as a family consultant for 16 years. She shares eight tips to help hear better using the Cochlear™ True Wireless™ Mini Microphone 2+.
Stephanie serves as a liaison between  families and the health care system. She also just happens to have two Cochlear™ Nucleus® 7 Sound Processors1 herself. Through her job and personal upgrade experiences, she has learned many tips and tricks along the way. One of her favorite accessories is the Cochlear True Wireless Mini Microphone 2+ because of its versatility to access sound. Stephanie shares with us her tips for using the Mini Mic 2+.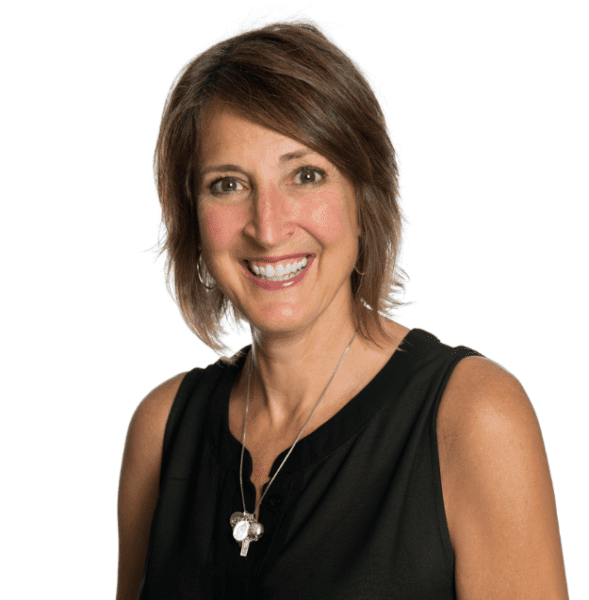 8 tips for using the Mini Microphone 2+
"The Mini Mic 2+ can be an underutilized tool. This is especially true for people just getting their Nucleus Sound Processor. You are initially focused on new sounds you are hearing, then as time goes on you sometimes forgot about these great accessories. Here are some ways to consider using the Mini Mic 2+.
1. On the computer
We spend so much time on our computers and tablets these days for work, school and pleasure. Even outside the classroom kids often play videos games or listen to videos and music. The Mini Mic 2+ can be plugged into the computer and send the sound directly to your sound processor. This can be especially great in noisy settings like a busy office, classroom or coffee shop. It can even be great listening practice for those just starting out with their cochlear implant to watch their favorite videos or listen to their favorite songs. It's also nice for others in the room so they are not listening to the blasting volume of the computer or tablet.
2. Being active
My husband and I have personally tried using the Mini Mic 2+ during many of our adventures. We even tried it on our tandem bike! The joke now is that I can hear better than him. It can be great when you are hiking in a singe file line, listening to a coach from across the soccer field, walking through a busy market area, horseback riding, taking a skiing lesson…the possibilities are endless.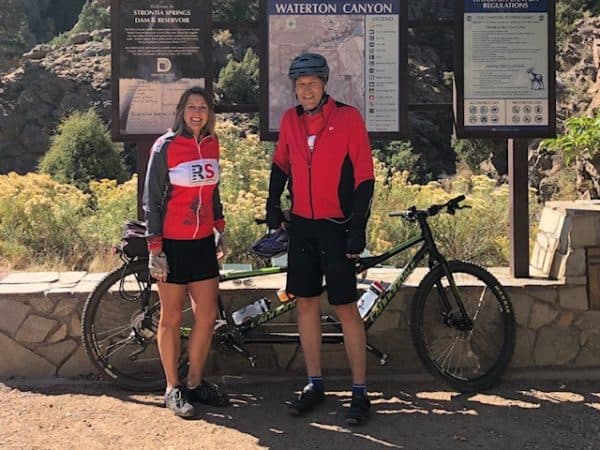 3. Staying safe
This can be especially important for children. You may be at the playground, zoo or museum and suddenly your child runs ahead. You may be teaching your child to ride a bike. Your child may even be in wagon or stroller where they miss some or all the incidental cues that are important in conversations. You can feel more assured your child has access to your voice with the Mini Mic 2+.
4. At school
In addition to FM system options, the Mini Mic 2+ is a great classroom tool. Some teachers may be soft spoken, or there may be ambient noise in the classroom. A teacher can clip the Mini Mic 2+ to their shirt so your child does not miss out on any of the lesson. It is also a good idea to consider including the Mini Mic 2+ in your IEP contract.
5. At work
The Mini Mic 2+ can be used in a variety of ways at work. In a meeting, you can place the Mini Mic 2+ in the center of the table. Listening to a speaker, simply clip the Mini Mic 2+ to their shirt. On your computer, plug it in to stream the sound directly to your sound processor.
6. On the go
Driving in the car is a great time to consider using the Mini Mic 2+. It is very difficult to have any visual cues in a car setting, whether you are a passenger or a child in the backseat in a car seat. The Mini Mic 2+ gives you that additional access to sound.
7. Dining out
Restaurants are quite often noisy and difficult listening environments. Try placing the Mini Mic 2+ on the center of the table for groups or next to the speaker to better involve yourself in the conversation.
8. On vacation
Vacations offer great opportunities to take a tour of a famous monument, boat trip or bus around the city. On my recent trip to Alaska, I had the pilot clip the Mini Mic 2+ to his shirt and was able to hear what he was saying as we flew over Denali. I loved hearing the commentary as we landed on a glacier in Alaska!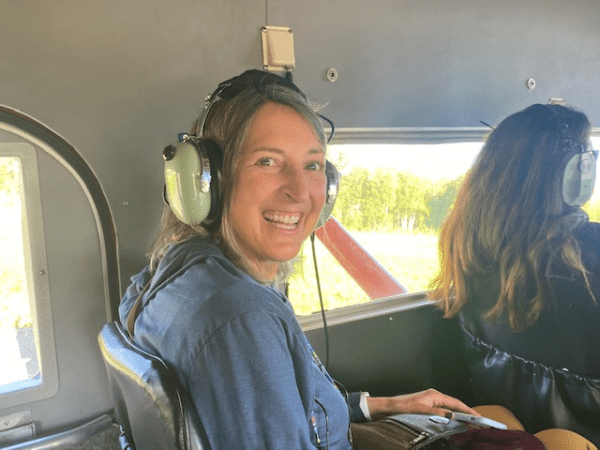 There are so many features and options that come with technology today. I really encourage families to continue their lifestyle and make the cochlear implant work with their life. Whether you ski, go to the beach, camp…continue to do what you love, and the technology will eventually be a natural part of your life.
Find out more information on the Mini Mic 2+.