Cochlear unveils IWantYouToHear.com, supports parents seeking hearing loss treatment options for their child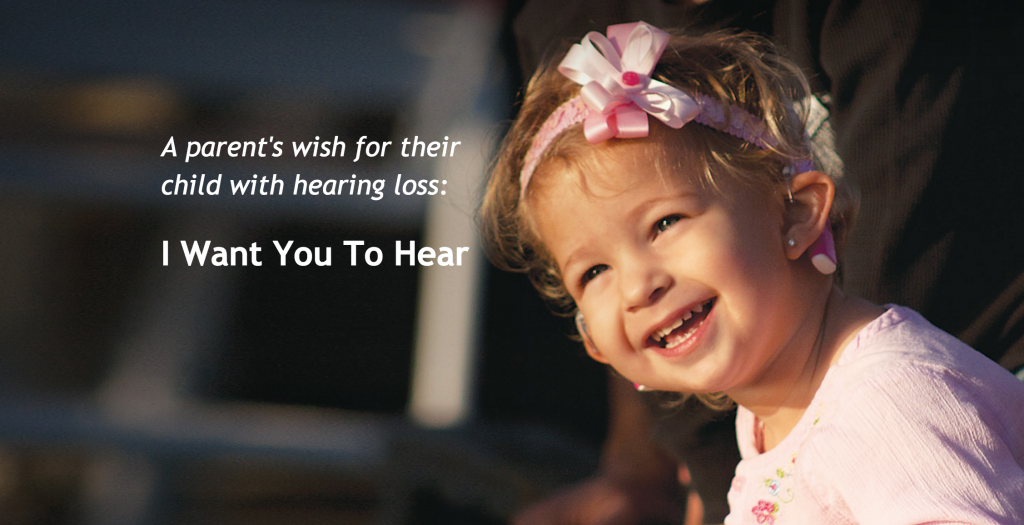 Centennial, Colo. (April 4, 2016) – One to six in 1,000 children in the United States are born with severe to profound hearing loss.1 For a parent, that diagnosis can be life altering, and they are in need of help, information and support. Today, Cochlear Limited (ASX: COH), the global leader in implantable hearing solutions, introduces IWantYouToHear.com as part of its ongoing commitment to parents seeking treatment options for their child's severe to profound hearing loss.
For many parents with a child who has received a hearing loss diagnosis, the wish for their child is immediate and clear: "I want you to hear." They want their child to hear the birds and their favorite songs, learn to develop speech and language, and most of all, they want their child to hear them say "I love you."
"Learning your child has hearing loss is stressful. It's important for parents to know they are not alone and we're here to be a partner through their journey," said Patti Trautwein, AuD, Vice President, Marketing for Cochlear Americas. "Parents are looking for easily accessible resources to educate themselves on hearing loss treatment options like cochlear implants. IWantYouToHear.com has been developed to help parents through their child's journey to better hearing—from the day they learn of a hearing loss diagnosis to rehabilitation. We want them to hear too."
To access all the available resources for parents of children with hearing loss, visit IWantYouToHear.com. A new resource guide supporting IWantYouToHear.com will also be available on the website; it provides an even deeper look at the information provided online.
Read more about IWantYouToHear.com here.
1 American Speech-Language-Hearing Association. The Prevalence and Incidence of Hearing Loss in Children [Internet]. Available from: http://www.asha.org/public/hearing/Prevalence-and-incidence-of-Hearing-Loss-in-Children/