Hailed as 'a master pianist' in The New Yorker, and 'the Horowitz of new music' in The San Francisco Classical Voice, David Holzman has won international acclaim for his concerts and recordings. His performances exude effortless unity between person and piano. This personality has been part of his pianism for decades, yet it developed both in spite of, and because of, physical roadblocks—most notably, hearing loss:
"The following describes the four major hearing challenges I faced throughout my life…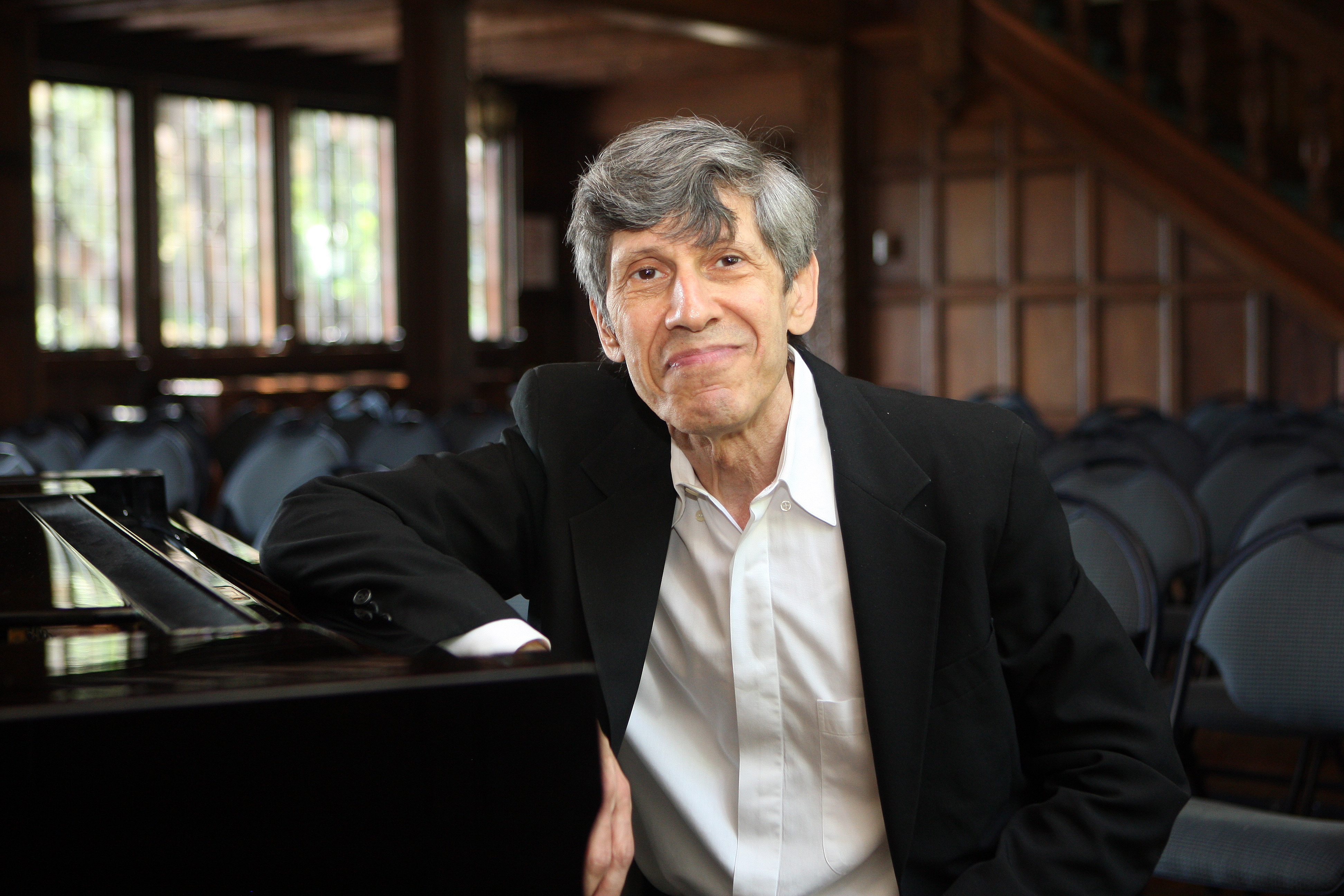 Part I
I was playing piano at 3 years old, and my life in music began soon after. However, at age 9, I lost most of my hearing in my left ear due to a virus. I continued studying music with little awareness of my handicap. In hindsight, this was a mistake. Not only was I in denial personally, but I was pianistically damaged. One good ear cannot do what two can. It took decades, and finally, my Cochlear Implant to understand what I had lost, and to rediscover the full experience of hearing with two ears.
I began an active musical career in New York in my 20s. The joy of working with other musicians and composers, and the climax of performances has always been a high point of my life.
Part II
In 1990, I lost much of the hearing in my right ear due to an accident. I could no longer hear music with the volume or clarity necessary to perform easily with others. While a hearing aid was of some value for speech at the time, it was not an option for music. This was a deep crisis—emotional and professional—yet, it was transformative as well. I was forced to come to terms with my losses and began to learn how to overcome the many issues of touch, balance, pitch and memory, which all musicians face.
I had to learn how to hear through my fingers—and through my whole body and active mind. It took long hours of intense work, but resulted in performances and recordings of many of the great solo masterpieces of the 20th century, which were acclaimed, much to my amazement, for the subtleties of touch and expression: 'David Holzman is one of those piano artists who deftly probes each tone and imparts to the work a depth and meaning sometimes transcending the music itself' (Music in Time, Jerusalem).
Part III
Around 2010, events occurred that led to the climax of my quest for better hearing. I was fitted with a music program in my hearing aid and used it for five years. It did not live up to its promise. The artificial sound was deeply disturbing and the amplification only added to the distortions of frequencies, which I now know were caused by my hearing loss. Yet, I could no longer bear the previous emptiness of sound.
On top of this, a medication I had been taking for years was having an ever-increasing effect on my vision and balance. Concerts became frightening as I could no longer memorize easily due to hearing loss, see notes due to medicine or even walk onstage with confidence.
At about the same time, I began to hear about cochlear implants. A colleague told me of a musician who went to Israel for an implant. A friend told me that, as music was my native language, my brain would indeed adjust to musical sounds. My audiologist, whom I saw regarding the possibilities of a new hearing aid, told me, 'Cochlear implant! It will change your life.' This led me to New York University (NYU) and my operation in June 2015.
Part IV
My anticipation began months before my cochlear implant operation, and, despite doctors' cautions that it would be slow and unpredictable, I was indeed predicting when words would come, when music would return and what it would sound like. After my activation in July, even the slightest sounds thrilled me.
Much progress took place without my knowing it (the 'plateau' that my therapist told me would occur). Within a few months, I realized I didn't need to turn my head to hear the driver of a car—it seemed almost beyond belief. A month or two later, I was listening to Verdi in my friend's car. I suddenly reveled in the thrill of musical sounds, pure and simple. I broke down in tears—something that has happened often since. Hearing dialogue in movies was also a new and revelatory experience, for I had simply given up on hearing fast and colorful talk, both on and off the screen.
However, playing piano was the slowest and most frustrating of all my experiences. For at least a year, pitches and colors were in conflict. Doctors were very cautious about making adjustments, and equally cautious about even accepting that musical progress was possible.
Finally, in the fall of 2016, my new audiologist, made an adjustment that dramatically increased the strength of reception, and returned to using all 22 electrodes, which were previously halved out of caution. I could feel a visceral reaction to sounds in my left ear. They were both louder, clearer, and seemingly reached my brain sooner.
In December, a ReSound hearing aid replaced my old one, which my doctor said would work in sync with my Cochlear™ Nucleus® System after a period of adjustment, which took about six weeks. But afterward, literally day by day, I felt my brain adjusting to the sounds and the two sides of my head unifying. My left ear started dominating after 60 years of the opposite. My brain surely had a right to be confused!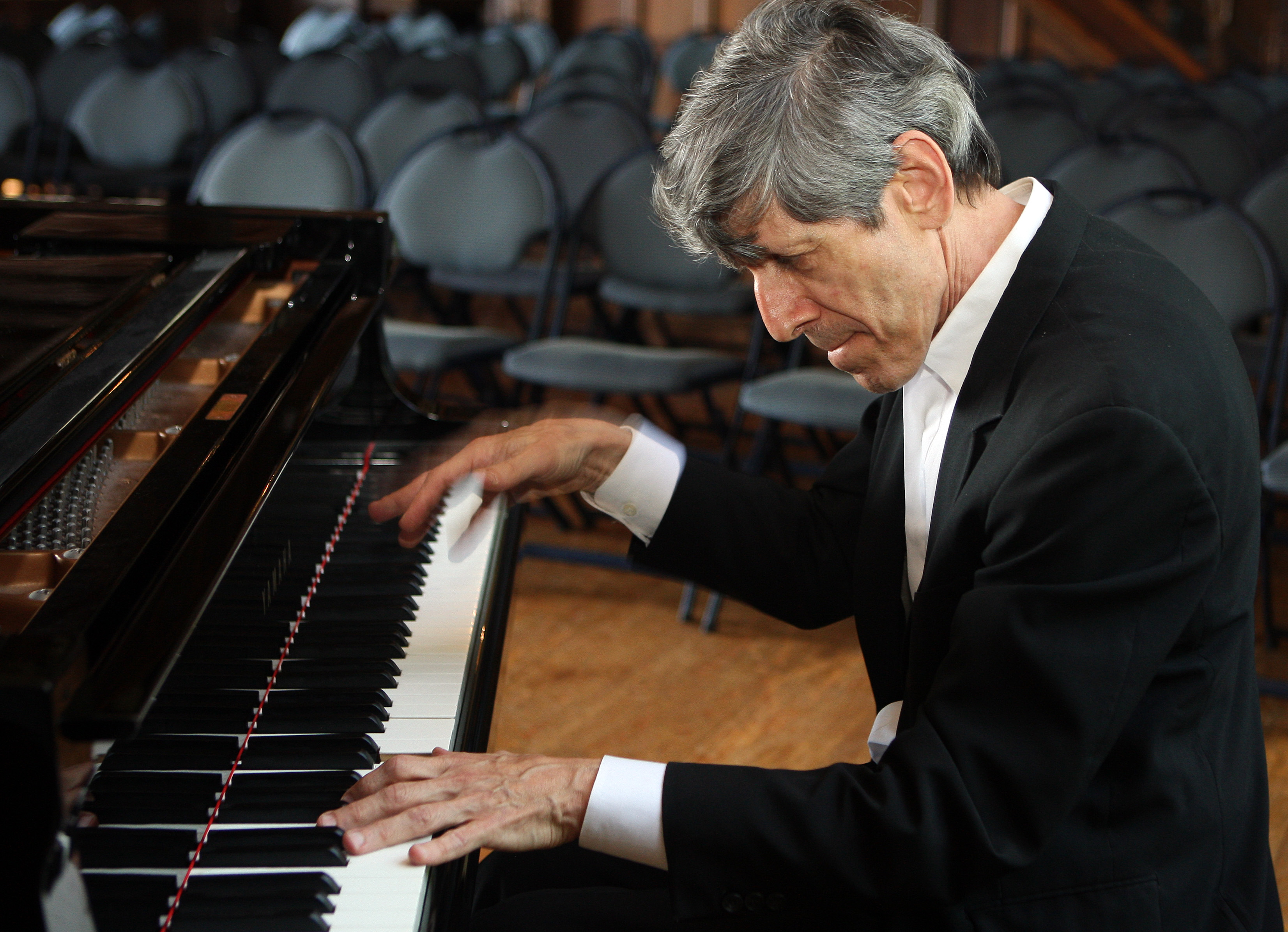 By April, a balance between the ears was being restored, and I was hearing piano with more clarity, richness of sound and immediacy than ever in my memory. Beeps were slowly being replaced by real musical sounds. While fatigue will still set in after a few hours of hard practicing, weakening my hearing for a while, music is indeed my native language. A natural and effortless level of playing, for which I have been searching for decades, is slowly but surely returning.
I am now in the final stages of my first recordings with Bridge Records since the Cochlear Implant. The yearlong experience of gradually hearing the music more clearly, feeling it more deeply and playing with more mastery is the clearest validation and subtle testament to the slow success of the cochlear implant and the reunion of my two handicapped ears. Perhaps nothing could have shown these minute and hard-to-describe variations better than the musical learning process.
I am writing and giving lectures now about my experiences. One crucial piece of advice to all dealing with handicaps and trying treatment option: ABANDON NOTHING! All that I have learned in my head, my body and my spirit must be retained to conquer the challenges that will never cease. There is no magic, and there is no end to the hard work and courage required for hearing loss and for all of life.
Throughout my life music has been my greatest source of strength, and now, with my Cochlear Implant, it is an even greater source of strength and joy."
For more information on David's musical achievements and work, visit www.battlemuse.com.
If you feel your hearing aids aren't doing enough to help you hear, learn more about Cochlear Implants.