Working with insurance companies to help keep costs down for recipients
During Better Hearing & Speech Month, we're giving you a behind the scenes look at some important departments that are integral to the work we do at Cochlear Americas to service our customers and recipients every day. When you pick Cochlear to be your partner in hearing, every member of our team is committed to ensuring you "Hear Now. And Always" from the moment you start your journey and throughout your life.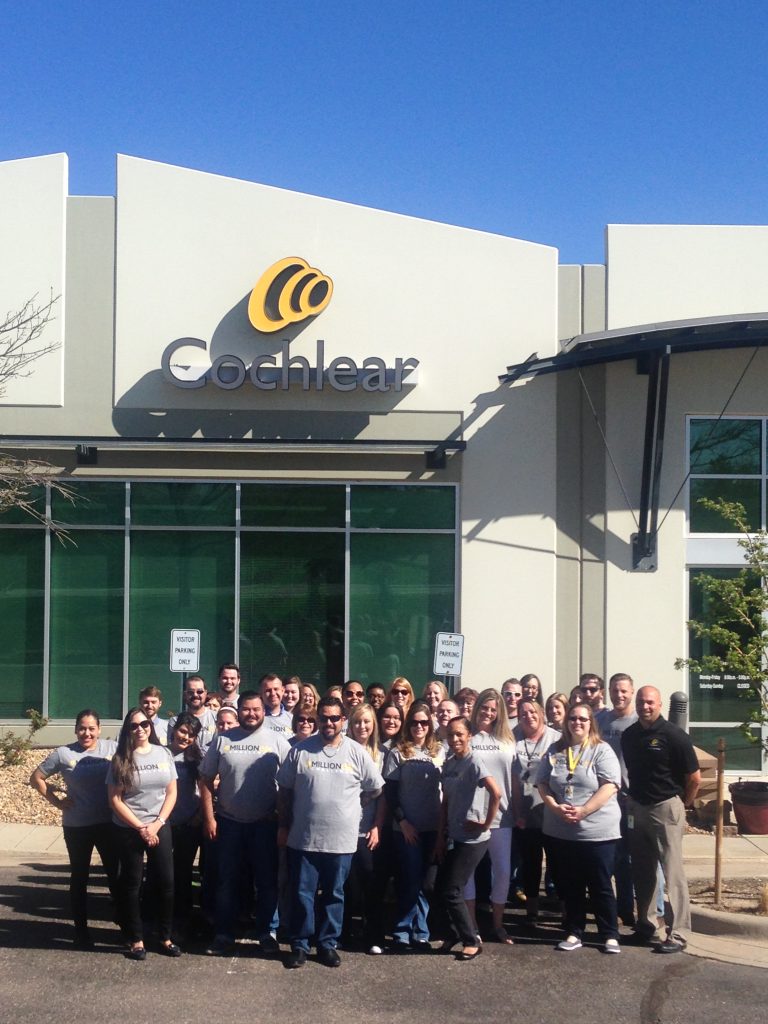 Did you know Cochlear has an entire team that provides direct insurance billing on your behalf when insured through private insurance, Medicare, many state Medicaid plans (including HMOs) and TRICARE?  Cochlear does not currently direct bill private insurance for repairs, parts, or accessories but continues to review how to expand services to our recipients and families.
When a recipient orders a device or an upgrade, this team works in partnership with a recipient's clinic to help collect necessary information to process the request (e.g. a letter of medical necessity).  Upon acquiring all necessary documentation, the team works to secure authorization from insurance providers and then directly submits claims. This PDF provides a helpful insurance support guide to help recipients walk through the reimbursement billing process.
"We recognize that the reimbursement/insurance process can be lengthy and confusing. As a result, we pride ourselves in working to keep our recipients in the know while maximizing their insurance coverage," said Jason Monteiro, Reimbursement Operations Director.
Fun facts about the department:
The team is comprised of more than 50 people.
In the last quarter, the team managed reimbursement for 5,000 recipient upgrades.
Insurance companies often refer to an "upgrade" as a "replacement sound processor."
"I get a great satisfaction working with recipients, physicians and audiologists to ensure at the end of the day, someone is going to hear," said Danae Dupree, surgery specialist, documentation and authorization. "Whether it be making sure a system is shipped in time for surgery or making sure a recipient who is out of sound gets their order promptly, I'm here to make it happen. I love challenges and come to work to make what might seem impossible, possible!"
"My work consists of processing orders for our recipients and working with clinicians and doctors to obtain the documentation necessary to process them," said Britni McCaskill, order specialist, documentation and authorization. "I don't consider my job 'work' because working for Cochlear is an amazing opportunity. I have never worked for a company that is so dedicated, committed and passionate about what we do for the people we serve. My favorite part is knowing that I am contributing significantly in improving the lives of our recipients."
Learn more about Cochlear and how hearing implant devices may help you at www.cochlear.com/us.