Working to provide the best customer service for the Cochlear Family
During Better Hearing & Speech Month, we're giving you a behind the scenes look at some important departments that are integral to the work we do at Cochlear Americas to service our customers and recipients every day. When you pick Cochlear to be your partner in hearing, every member of our team is committed to ensuring you "Hear Now. And Always" from the moment you start your journey and throughout your life.
The Customer Experience department manages customer service outreach.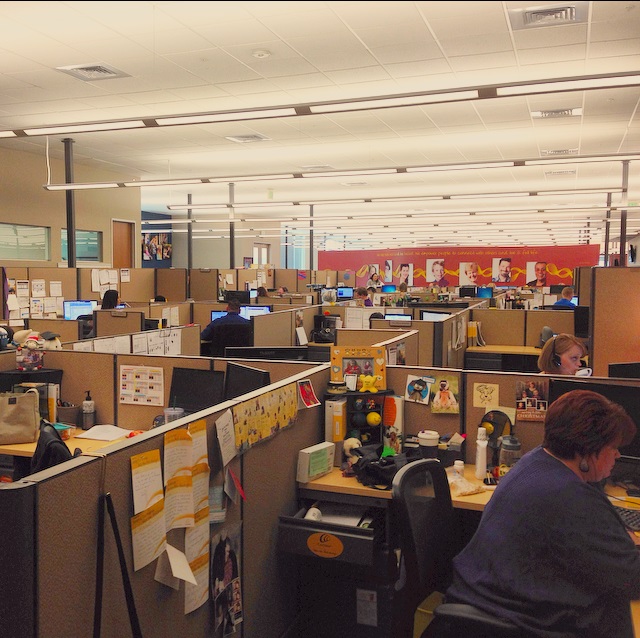 One part of the team manages phone calls, emails and chats from recipients and potential hearing implant candidates. The team manages recipient and potential candidate requests ranging from general questions about hearing implant devices, placing orders or purchasing additional products, recipients wanting to practice speech and talking, questions about upgrades and reimbursement information and device service requests. The leading amount of calls is questions around pairing/connecting and troubleshooting devices.
Another part of the Customer Experience team works directly with clinics, helping assist with programming, orders, reimbursement documentation on the professional side.
"Our policy is when someone is out of sound, we do everything we can to get them back to sound quickly," said Emily Estes, Senior Customer Experience Manager. "We've even gone so far as to get a member of our team on an airplane to a small town in North Dakota with less than a day's notice to deliver a part to a clinic in order to help a recipient who was without sound."
Fun facts about the department:
55 team members service hearing implant candidates, recipients and clinics. Ten years ago, the team was only six or seven people.
Manage on average 4,200 calls per week and 300 emails per week.
The chat function launched last fall and the team is continuing to enhance its features.
Summer is the busiest season for calls with the team receiving on average more than 6,700 calls per week.
The team is bilingual and offers Spanish speaking services.
Department is open from 6 a.m. to 6 p.m. MST Monday through Friday and 8 a.m. to 12 p.m. MST on Saturday.
Works with the Shipping Department to provide recipients overnight and same-day ground shipping.
"Everyone on this team has an investment in their job, and they are here because they want to help and make a difference in someone's life," said Estes. "Oftentimes customer service is just seen as a burned out department that solves problems when people are upset. I've never seen a more passionate and dedicated group of people than in this team; our team members are excited to take all types of calls because they know they are going to end that call with a happy customer because we helped them."
"Working for Cochlear allows me to connect with recipients and parents of recipients in a way that I never thought I could," said Maria Rodriguez, Recipient Support Specialist and mother of a Cochlear recipient. "Being part of a company that has given my daughter the gift of hearing and that allows me to give back is amazing! Our team does what families do. We help people, and I'm proud to help our Cochlear Family."
Learn more about Cochlear and how hearing implant devices may help you at www.cochlear.com/us.